Best Happy Hours in Chicago
August 10, 2018 | By Erin Gallagher
Reading Time: 2 Minutes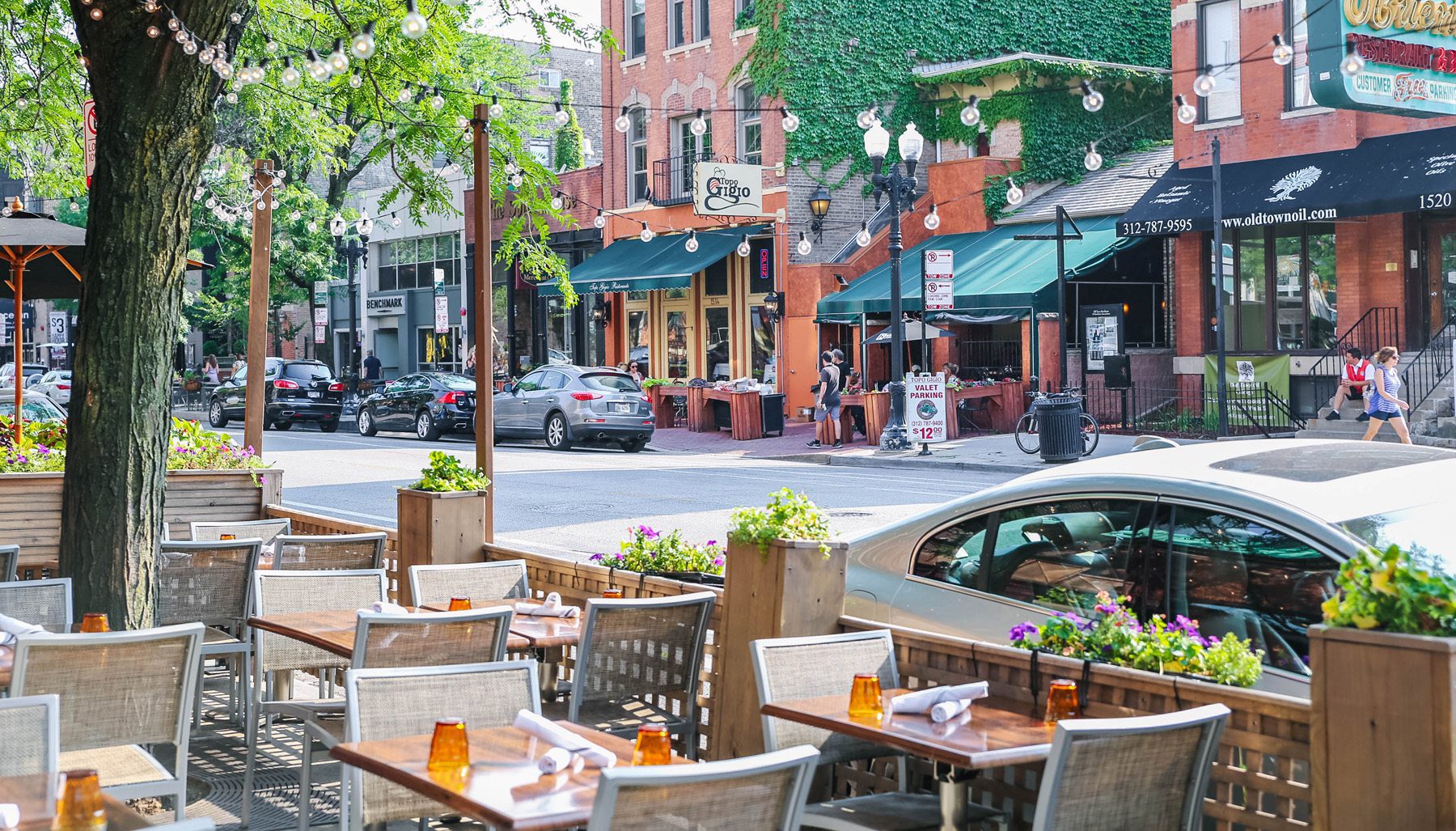 Here at Luxury Living Chicago Realty, we know the importance of unwinding after a long work day with your friends or co-workers, and of course accompanied by a discounted beverage. We rounded up six of the best Happy Hour offers in the city!
When: Tuesday through Saturday from 5-8PM
The Deal: $5 tallboys, $5 wells, $6 wine by the glass
This bar, brought to you by DMK, is not your typical River North hangout. With killer prices on craft cocktails, Henry's is truly a hidden gem among the neighborhood's customary pricey cocktail lounges and nightclubs. You'll love the atmosphere, spirits, and food after a long day at the office.
When: Monday through Friday from 3-6PM 
The Deal: Half off pizza and rose 
Not only will your Instagram followers love the Hampton Social, but your wallet will too. This restaurant menu is usually more on the expensive side, but if you stop by between 3-6 pm during the week you will find surprising specials such as half-off flatbread pizzas and rose´. The mushroom flatbread with truffle cream pairs excellently with a glass of rose´!
When: Tuesday through Friday from 5-8PM
The Deal: $5 wine and beer, select snack deals
A hip, 80's inspired restaurant sits on Division Street in Wicker Park. You can hear live music inside and then listen to it flow out onto the spacious patio. Stop by for a $5 glass of wine or beer and indulge on select snack deals. The pizzas here are delicious!
When: Everyday 4 -6
The Deal: $6 wells, $4 drafts, $6 glass of wine, kitchen specials
Doc B's is an upbeat fresh kitchen in both Gold Coast and River North. Everyday from 4-6, they offer a fun happy hour with $6 wells available, $4 drafts, $6 glasses of wine, and lots of kitchen specials. You don't want to miss out on their wok out bowls or specialty ice cream sandwiches!
When: Monday through Wednesday from 4-6PM
The Deal: $6 margaritas, $15 beer buckets,
For one of the best atmospheres in Chicago, head over to Federales in the West Loop.  Their fabulous menu makes it hard to choose from barbacoa tacos, fresh seafood ceviche, or smoked chicken enchiladas. On Monday – Wednesday from 4-6, Federales has $6 margarita specials and $15 beer buckets .
When: Weekly Specials
The Deal: Mondays $12 Smirnoff lemonade pitchers, Thursday $5 margs, Friday $3 tallboys
This tiny pub has some of the best deals in Chicago for happy hour! After a tough Monday, bring your coworkers here to split a $12 smirnoff lemonade pitcher. Or, Finish up the week with a $3 tallboy on Fridays. They also offer an unreal banana split that is perfect for sharing, or indulging alone!
Chicago is the perfect place to unwind after a long work day. Tag us in your pics at happy hour in the city and follow us on Instagram. 

Follow Us on Social
Apartment Experts
Spend less time apartment hunting, and more time living. Luxury Living is a complimentary service to make your apartment search easier, and even fun. Whether you're new to the city or simply in need of a change, we are here to help.