Check Out These Lincoln Park, Chicago Apartments
July 30, 2018 | By Erin Gallagher
Reading Time: 2 Minutes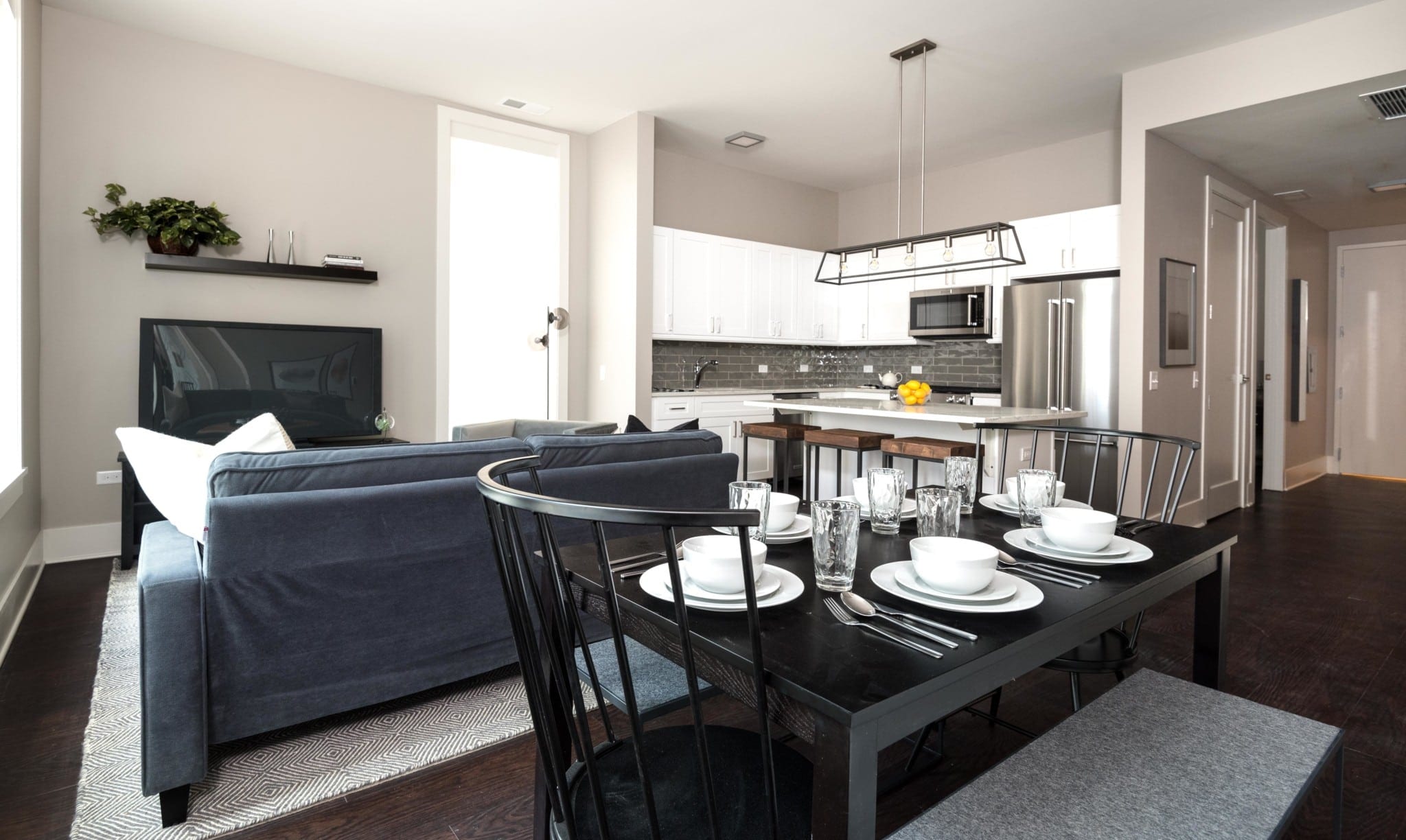 Lincoln Park's quaint vibe mixed with a sophisticated personality continues to draw in new residents and keep existing ones. When you to move to Lincoln Park you'll always be a tourist in your city due to the abundance of activities. We're inviting you to check out these luxury Lincoln Park apartments and find your dream home!
 With jaw-dropping amenities and unique floor plans, ELEVATE Lincoln Park truly has it all. Studio, one-, two, and three- bedroom units make it easy to align ELEVATE with your life. Brand-new penthouse units are now available equipped with private terraces, 10-foot high floor-to-ceiling windows, and large soaking tubs. Besides the beautiful units, ELEVATE also offers supreme amenities such as a rooftop pool, private cabana, 24-hour fitness center, and lush landscaping. Elevate your life at these luxury apartments.
 A 32-unit boutique building situated on North Clark street and steps from the park and Lake Michigan, Twenty Fifty Lincoln Park's perfect location delivers neighborhood amenities that makes it easy to call the area home. The traditional and modern vibe fit the surrounding streetscape, blending a traditional facade with a warm, modern interior. Check out the surrounding fashion, fine-dining, greenery, and much more in this charming neighborhood.
With just 53 units, No. 508 in Lincoln Park treats residents to a one-of-a-kind living experience with private parking, an amenity floor, and a green roof. The interiors, personally selected by Gary Lee Partners interior design, portray opulence and luxury. This building is perfect for the young professional commuting into the city as No. 508 is situated next to the CTA Brown and Purple lines.
 Sitting in the perfect spot between Lincoln Park and Lakeview is 2950 North Sheridan, a brand-new modern luxury apartment building. 2950 combines high-end interiors with stunning amenities and the perfect location to provide you with an unmatched living experience. These one-, two-, and three- bedroom apartments are equipped with floor-to-ceiling glass windows, designer kitchens and baths, and custom-designed walk-in closets. Check out the panoramic lake views from the urban garden that has outdoor kitchens and a fire patio.  
Lincoln Park is one of the best neighborhoods in Chicago as there's always something to do but it's also a great spot to relax. Check out how to spend a day in Lincoln Park and learn more about any of these buildings by following the link below. 
Follow Us on Social
Apartment Experts
Spend less time apartment hunting, and more time living. Luxury Living is a complimentary service to make your apartment search easier, and even fun. Whether you're new to the city or simply in need of a change, we are here to help.