Best Sushi Restaurants Near Downtown Chicago Apartments
August 7, 2017 | By Hannah Amdur
Reading Time: 3 Minutes
Chicago may be a hop, skip, and a jump away from the Pacific, but you'd never know it judging by the Chi Town sushi scene. When living in downtown Chicago apartments, you'll never run out of places to grab a bite. Whether you're partial to the Alaskan, California, Dragon, or Rainbow, we're about to roll out the best spots to find your favorite rolls in the windy city.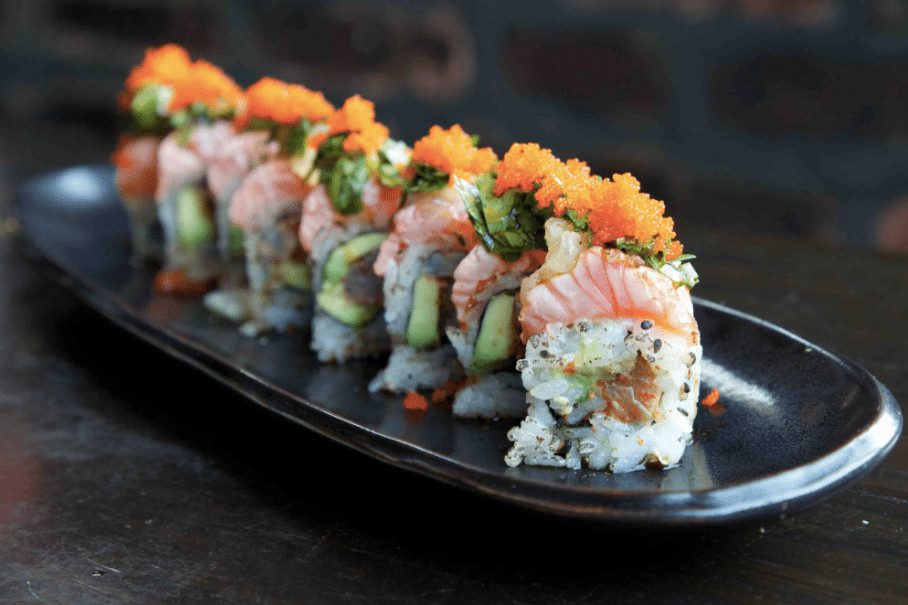 Sunda – 110 W. Illinois – River North
Sunda is one of the most happening spots in River North. This pan-Asian spot is packed through late hours of the night. A reservation is recommended, as you will seldom be seated in the dining area, cocktail lounge or sushi bar without one. The eclectic menu features dishes ranging from lemongrass beef lollipops and tiger shrimp tempura to a classic nigiri and sashimi. Make sure to try their "tail of two tunas", comprised of yellowfin tuna, escolar, pickled jalepeño, spicy mayo and fried shallots. You won't be disappointed!
Yuzu Sushi and Robata Grill – 1751 W. Chicago Avenue – West Town
Yuzu is a West Town Japanese BYOB offering creative sushi rolls, robata dishes, and more in a manga-decorated setting. With casual wooden tables, metal chairs and a relaxed, yet energetic atmosphere, you will often hear hip hop playing in the background. Known for their elaborate and beautiful plating presentations, Yuzu sushi chefs create detailed designs ranging from abstract images to the Chicago skyline. With the most instagrammable dishes in town and BYOB sushi, what more could you ask for? If you find yourself at Yuzu Sushi, make sure to tag us on Instagram! @luxurylivingchicago.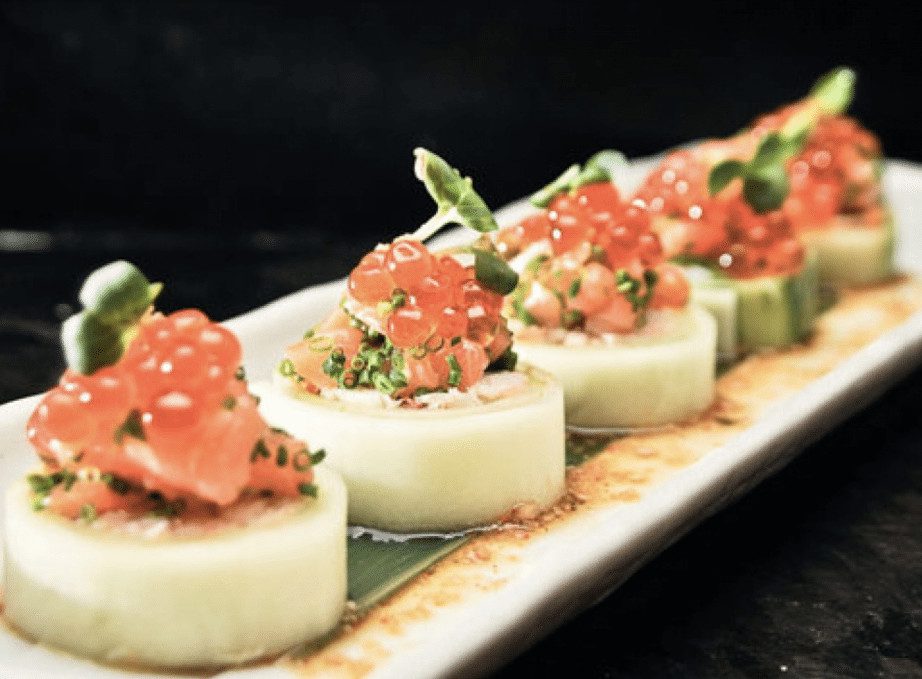 Roka Akor – 456 N Clark St – River North
Roka Akor offers Japanese steak, sushi, and seafood with a vibrant bar scene in a sleek space. Roka Akor values quality and perfectly executes simple sushi dishes in a way that will leave you savoring every bite. You can't go wrong with any of their signature maki rolls, particularly their tuna four ways. If you're looking for excellent food quality with ambiance just as incredible, Roka Akor is the hot spot for you near River North apartments.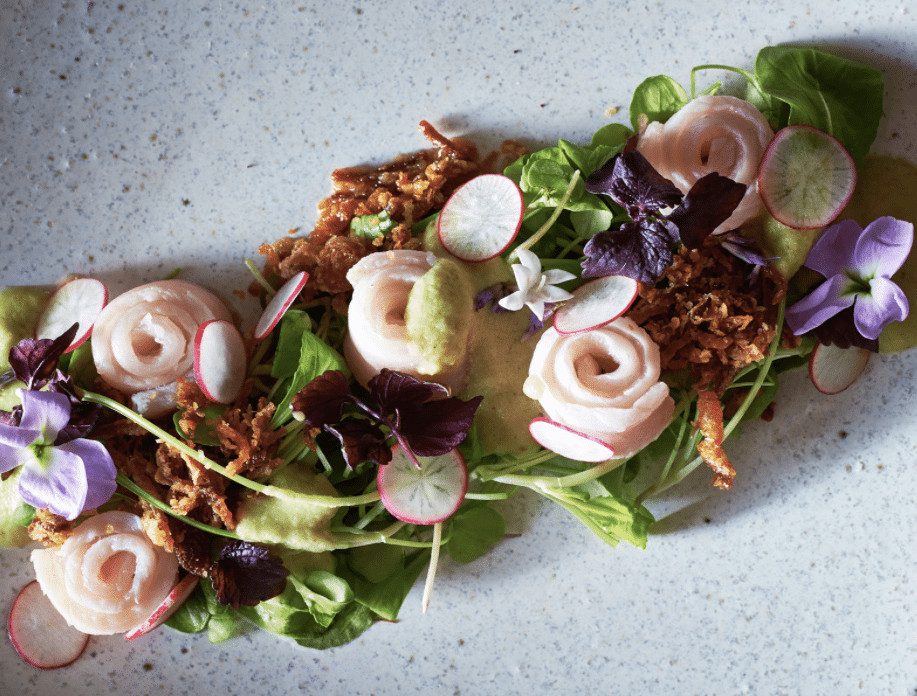 Momotaro – 820 W. Lake St – West Loop
Momotaro is self-described as "the first modern Japanese restaurant" focusing on driven concepts of tightly executed cuisine and highly personal service. Located in the West Loop, the main floor houses two distinct sections for both robata and sushi, both of which are individually led by world renowned chefs. The expansive menu may seem overwhelming, but the mixture of traditional and contemporary guarantees a surprising and exciting dining experience.
Juno Sushi – 2638 N. Lincoln Ave – Lincoln Park
Having been called "one of Chicago's very best Japanese restaurants" by Chicago Tribune, Juno doesn't mess around when it comes to sushi. Make sure to try their smoked Hamachi served under a smoke filled dome, and the uni shooters made with orange zest and wasabi caviar. Juno doesn't skimp on dessert either, serving a panna cotta to die for. Juno borders Lakeview and Lincoln Park and boasts a beautiful low hanging bar, excellent cocktails, and spectacular dishes. Juno is a hidden gem you shouldn't miss!
Time to pick up your chopsticks and try our favorite sushi spots around Chi, and don't forget to tag us in your pics @LuxuryLivingChicago. Can't wait to see! If you're a foodie, you'll love our list for best Brunches in downtown Chicago.

Follow Us on Social
Apartment Experts
Spend less time apartment hunting, and more time living. Luxury Living is a complimentary service to make your apartment search easier, and even fun. Whether you're new to the city or simply in need of a change, we are here to help.