Getting to Know Luxury Streeterville Apartments
August 4, 2017 | By Amy Galvin
Reading Time: 2 Minutes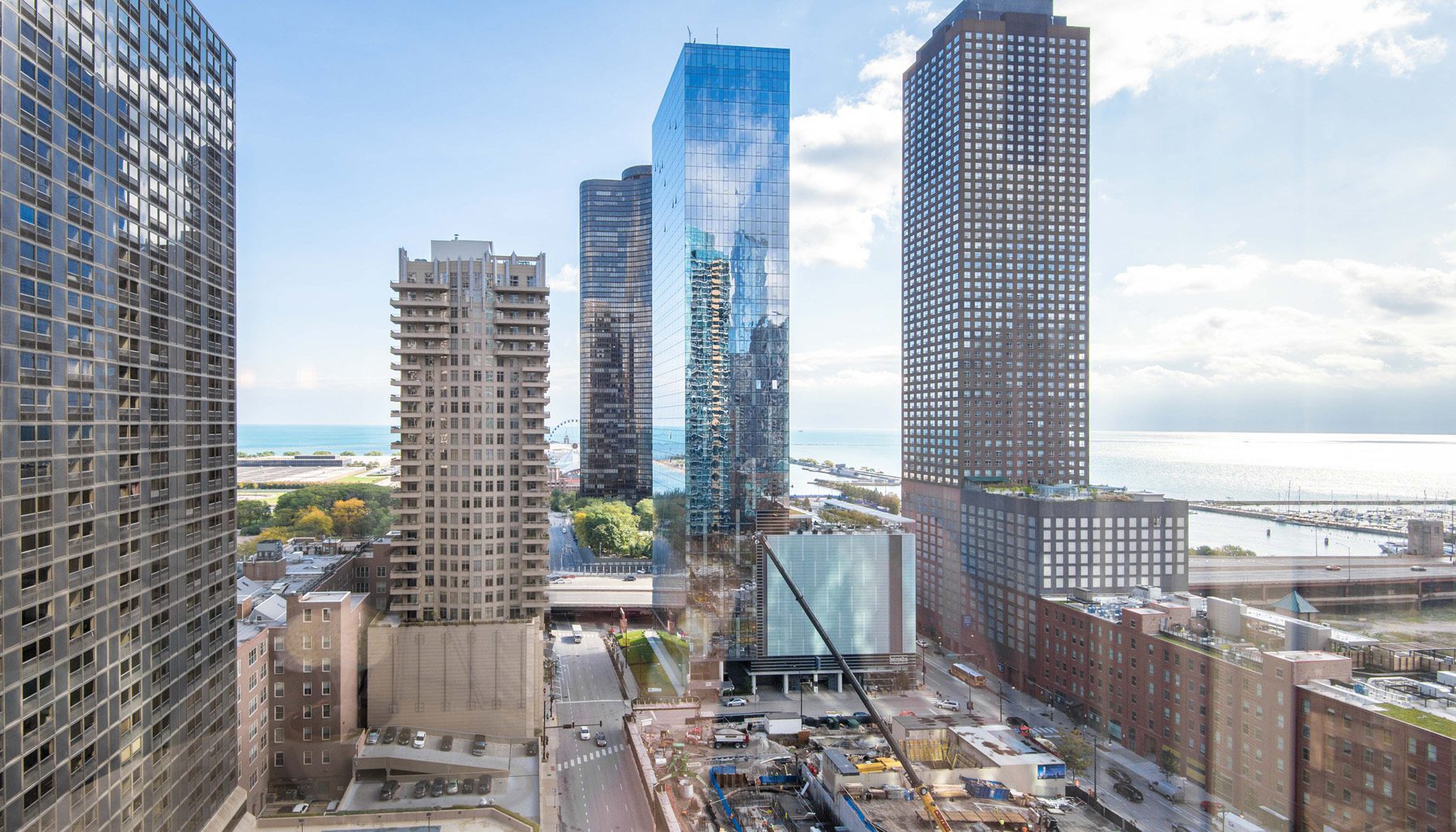 Luxury Streeterville apartments are perfect for the Chicago renter looking to live close to Michigan Avenue and the Chicago lakefront.
The History of Streeterville
In the late 1800s, George Wellington "Cap" Streeter and his second wife Maria accidentally found land when sailing in Lake Michigan. When their boat hit a sandbar, Captain Streeter claimed the land as his own. He charged developers to use the sandbar as a waste area. Authorities tried to arrest Captain Streeter and after several years of gun fights, they finally succeeded in taking the land back. During this time, another notable Chicagoan, Potter Palmer, purchased some of the land from Captain Streeter for development.
Today, a statue of Captain Streeter can be found in the Streeterville neighborhood near Grand Avenue and McClurg Court.
The Streeterville Neighborhood Today
Modern day Streeterville is now home to hotels, Chicago condos, and lots of luxury Chicago apartments. Best-in-class hospitals are also located in Streeterville. The most famous is the Rehabilitation Institute of Chicago and Northwestern Hospital. The neighborhood is also home to The University of Chicago's Gleacher Center.
There are many restaurants in Streeterville including Lyfe Kitchen, Beatrix, Volare, Yolk, and D4 Irish Pub.
Although Streeterville is not a large neighborhood, there are several grocery stores that service the area, including Whole Foods, Bockwinkel's and Treasure Island Foods.
Things to do in Streeterville
Streeterville residents can enjoy the outdoors living steps away from Ohio Street Beach, the Lake Shore Path, and Olive Park. At Lake Shore Park there is an outdoor running track, tennis courts, and a playground. Plus a bonus for renters living in dog-friendly Chicago apartments, this park is fido-friendly.
If you're looking for more Streeterville attractions, visit Navy Pier, the Museum of Contemporary Art, The Chicago Children's Museum, FTW an arcade for adults, or hop on a Chicago Segway Tours.
Where to Live in Streeterville
There are a number of Streeterville apartments to choose from if you are looking to make the Streeterville neighborhood your home.
There are established apartment buildings like:
The Streeter
Atwater Apartments
500 Lake Shore
Optima
Lofts at River East
North Water
Moment
You may also want to consider Optima Signature, a brand new building that boasts a number of unique amenities including an outdoor playground, running track and putting green.
Our real estate team is happy to provide an insider look at living in a Streeterville apartment.
Follow Us on Social
YOUR INSIDE LOOK AT WHAT'S NEW ON IG
View on Social
About Us
At Luxury Living, we define "luxury" as a quality of life. Luxury living may mean having a home-office with breathtaking views from your apartment's floor-to-ceiling windows, or being within walking distance to your favorite restaurants and activities. Whatever luxury means to you, let us help you find it.
Learn More
Contact Us