The Best Workout Places in River North
August 21, 2017 | By Hannah Amdur
Reading Time: 3 Minutes
You'll love our picks for the best workout places in River North!
When living in new downtown Chicago apartments, you have unlimited access to amazing fitness locations across the city. In particular, River North is home to some of the best places to spin, sweat, and strengthen. Here are our favorite workouts in the River North neighborhood!
Pure Barre has been called the best total body workout as it tones your seat, core, arms, legs and everything in between. With a ballet barre, a little red ball, and tiny isometric movements, you can lift, tone, burn and shake with no prior dance experience. This ballet-inspired fitness trend has been spreading like wildfire and seems as though it's here to stay. Chicago women have gone crazy over this effective way to get lean muscle, and have fun too! Check out Pure Barre on East Huron Street, across the street from 8 East Huron, the hottest new Chicago apartments.
If you like a high-energy workout, then SoulCycle is for you. The typical class is 45 minutes and burns at least 500-700 calories as you spin to inspirational coaching and the latest hit music. SoulCycle doesn't stop there; hand weights and core work are added, making it truly a full-body workout. You're sure to get an adrenaline rush, leave drenched in sweat, and wake up sore the next day. Something about this locale keeps Chicagoans coming back for more and more. Make sure to stop by Soul Cycle at 111 W. Wacker, at the bottom of OneEleven in The Loop!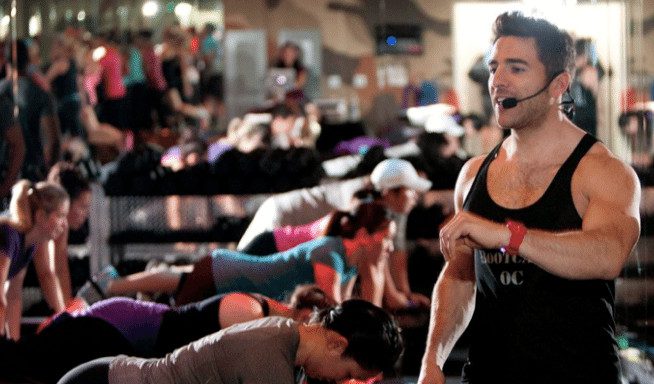 Barry's is the ultimate high-intensity workout, burning up to 1,000 calories in just one class. Barry's Bootcamp tones muscle, maximizes fat loss, and increases metabolism so you keep burning calories even after class is over. The combination of running intervals and strength training maximise your efficiency to lean and tone your body while having fun. Barry's divides each day of the week into a different muscle group, from arms and abs to glutes and legs, ensuring your body gets a balanced workout and proper recovery. If you're serious about getting into killer shape, Barry's is the workout for you.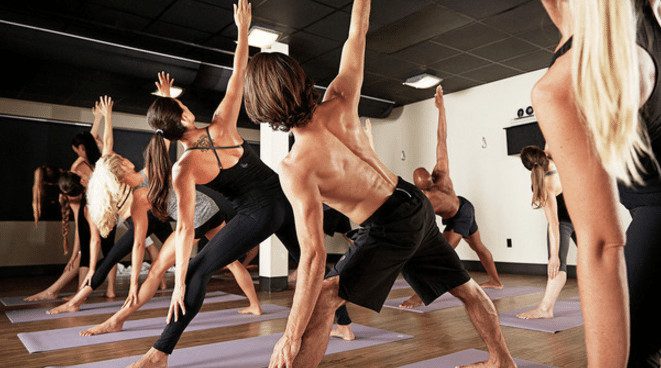 From their soothing tones to comfortable spaces and chic bathrooms, Core Power is much more upscale than its typical Bikram counterparts. In a Core Power class, you will work every muscle and every emotion to truly change your life by strengthening your mind-body connection. Classes range from a beginner's unheated C1 class to the very heated Hot Power Fusion, the challenging vinyasa flow of C2, and difficult Hot Sculpt in which weights are added. Whether you are new to yoga or an experienced yogi, Core Power will not disappoint.
When you hear the word 'workout' you probably think of puddles of sweat, running shoes and six pack abs, rather than sitting silently still, doing yoga or getting a massage. Unfortunately, we routinely neglect to work out our minds and practice relaxing. Chill Chicago was created around the premise that meditation has more scientifically proven benefits than anyone could count. Meditation is stress-reducing, sleep-enhancing, immune-boosting, and benefits circulation, blood pressure, happiness, brain quickness, and more. Chill Chicago offers a selection of incense-free modern meditation classes, yoga classes, and a no-need-to-get-naked chair massage. Their space is centered around the concept of "come in, leave less stressed"  and we think they might be onto something.
Whether you prefer to stretch, meditate, cycle, lift or run, there is a fitness spot in River North for you. Lace up your sneakers and try out our favorite workouts, and don't forget to snap a pic and tag us @LuxuryLivingChicago! 
If you love all of these workout options in the neighborhood, just think how much you'll love living here! Click below to start searching for new apartments in River North!
Follow Us on Social
Apartment Experts
Spend less time apartment hunting, and more time living. Luxury Living is a complimentary service to make your apartment search easier, and even fun. Whether you're new to the city or simply in need of a change, we are here to help.