Broker Round Table: Linea Loop Apartments
May 24, 2017 | By Luxury Living Chicago Team
Reading Time: 3 Minutes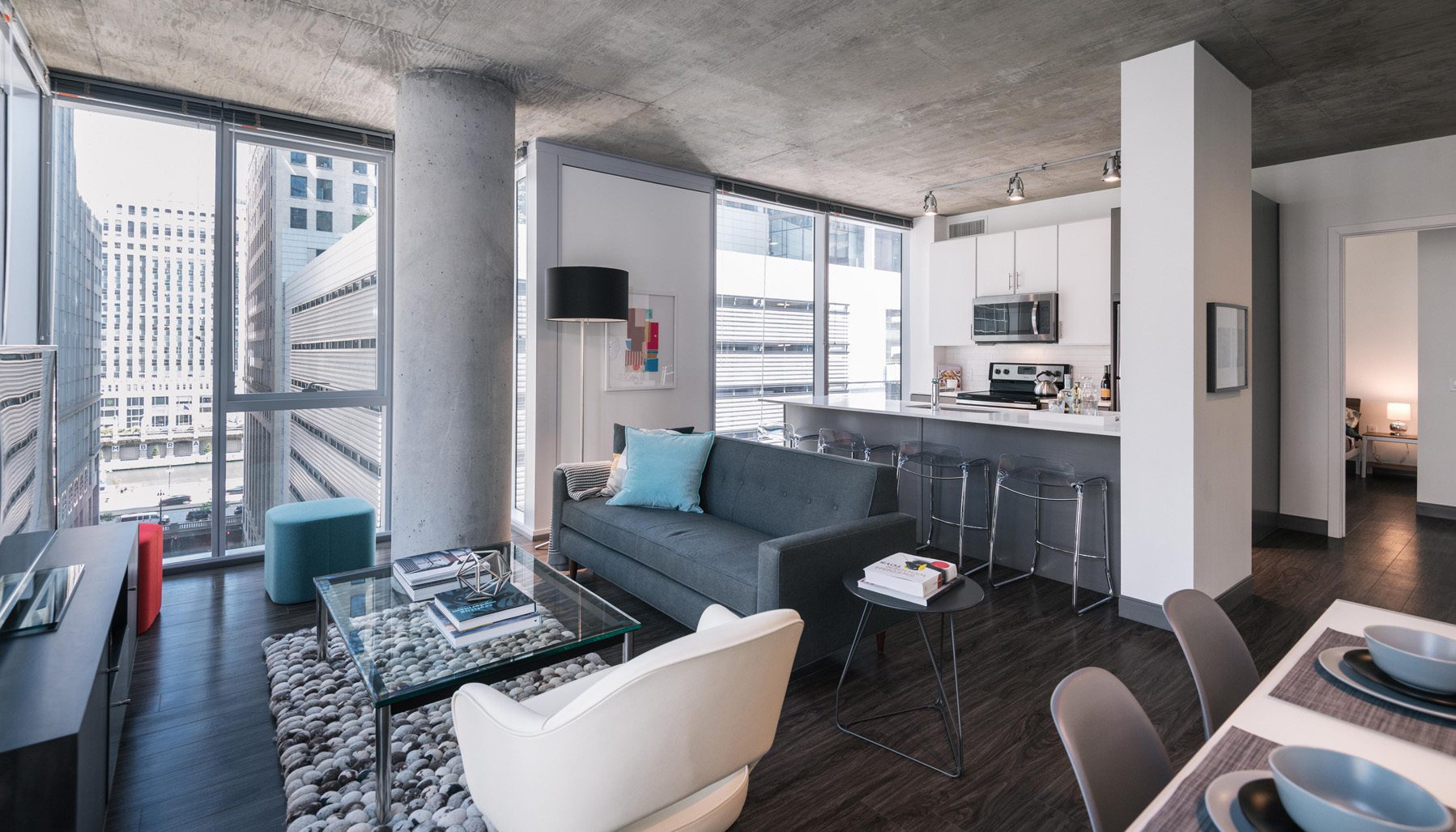 The Broker Round Table Series focuses on a different luxury apartment property. Luxury Living Chicago Realty's proficient team of brokers has 85 years of combined experience in downtown Chicago's luxury market. Since 2013, the team has rented 2500 apartments. The brokerage team provides best-in-class service for renters and buyers searching for a new home; each broker has a wealth of knowledge about every luxury property in downtown Chicago. The Broker Round Table series allows the team to play favorites and choose the best part of each edition's featured building.
Linea is located in Chicago's Loop and has 33 stories featuring 265 brand-new apartments with 4 levels of amenity spaces, including a rooftop pool. The building boasts sleek finishes with stainless steel appliances and all units have a unique bay window design.
There are numerous layouts in the following units:
Studio
Convertible
1 Bedroom
2 Bedroom
3 Bedroom
Residents will enjoy luxury living in the heart of the Loop with short commutes, the River North nightlife, and amazing new restaurants in the area.
Here's what each of our brokers highlighted as their favorite part of Linea:
Travis: There are two aspects of Linea that I love- the layouts and the community spaces. The layouts are extremely functional. Their studios and convertibles feel like 1beds and the 2beds work well for both families and roommates. They didn't cut any corners with their amenities as well. There is a 5th-floor eco-terrace that lets you escape into a green space that is unheard of in the Loop. In addition to the 5th-floor terrace, Linea has another outdoor space on the top floor. There you will find an indoor/outdoor pool, sky-deck and fitness center that overlooks the city.
Tristen: It's not too often that you get the opportunity to experience Architects as the Developers. That is what you get with LINEA. The progressive thinking and functionality balanced nicely to meet with the modern downtown lifestyle.
Sam: I like the number of floor plans. Typically in high rises, there are 1 or 2 studio, convertible, 1 bedroom or 2 bedroom layouts. Linea provides a wide array of floor plans which help all certain renters. Every renter has a different preference in layout and although some are more popular than others, being able to pick from 3-4 floor plans is great.
Sean: For being in the Loop they did well with the lighting. They knew there would be a lack of natural light and used big bay windows to let more light in. They do end up getting some decent reflected light too. Probably the most unique feature will be the entire dog-friendly level filled with greenery and the unleashed dog park within that level
Jill: So far, I really like the tree lined dog park. Linea is the first building to incorporate an outdoor terrace that's for renters as well as their pets.
Axel: My favorite thing about the building is the general aesthetic of the apartments. It has a modern soft loft style with the exposed concrete, with the gray and white kitchen cabinetry, the white subway tile, the dark flooring, etc. This type of style and aesthetic is very attractive to the high-end renter.
Click the button below to learn more about Chicago Loop apartments.
SaveSaveSaveSave
Follow Us on Social
Apartment Experts
Spend less time apartment hunting, and more time living. Luxury Living is a complimentary service to make your apartment search easier, and even fun. Whether you're new to the city or simply in need of a change, we are here to help.