Broker Round Table: Niche 905's New Chicago Apartments
March 14, 2017 | By JD Eaton
Reading Time: 2 Minutes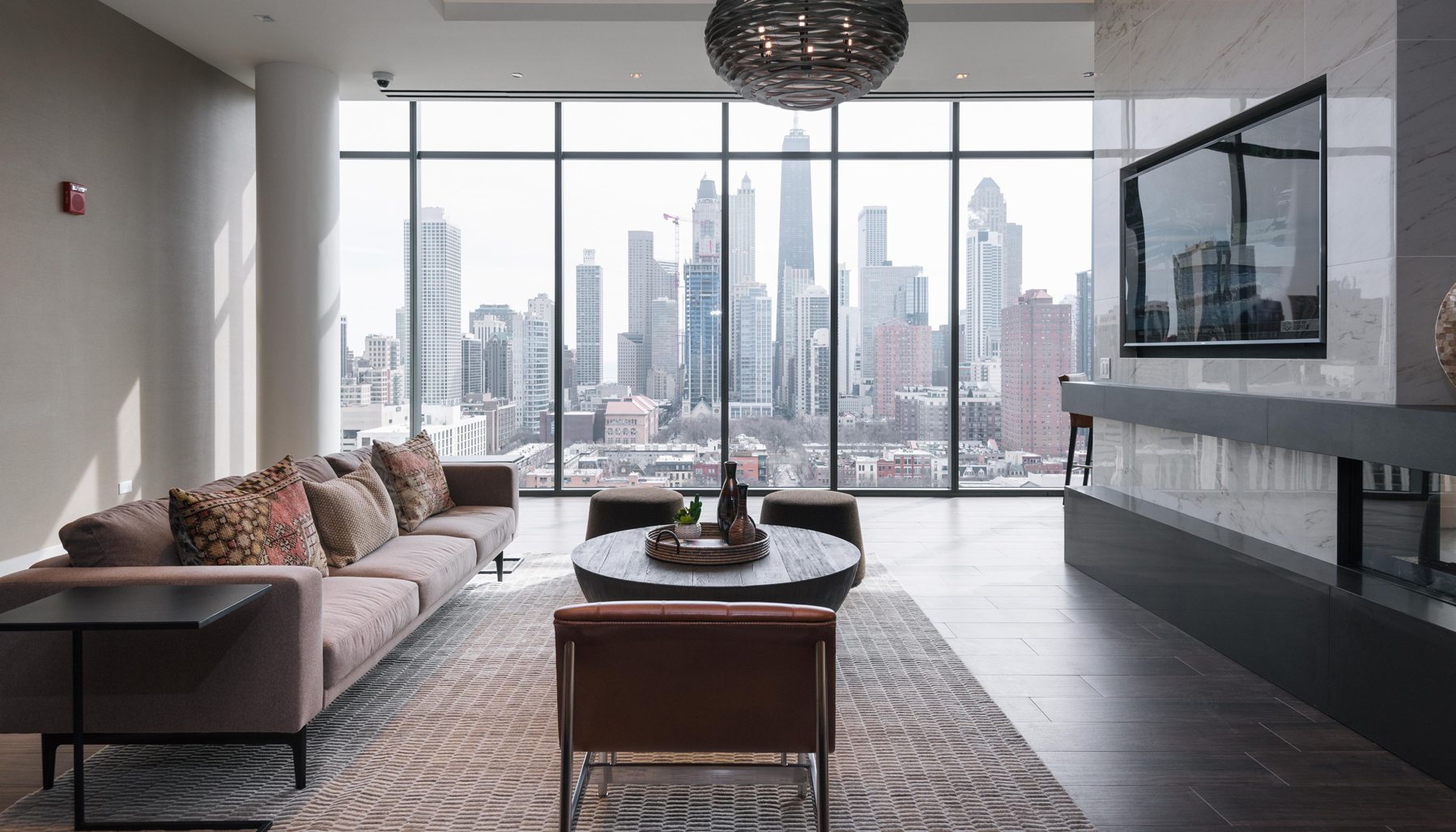 The Broker Round Table Series focuses on a different luxury apartment property. Luxury Living Chicago Realty's proficient team of brokers has 85 years of combined  experience in downtown Chicago's luxury market. Since 2013, the team has rented 2500 apartments. The brokerage team provides best-in-class service for renters and buyers searching for a new home; each broker has a wealth of knowledge about every luxury property in downtown Chicago. The Broker Round Table series allows the team to play favorites and choose the best part of  each edition's featured building.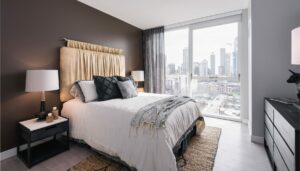 A block north of Chicago Avenue, Niche 905 will be a great alternative for River North and Old Town renters. With 202 apartments, the building is on the smaller side but will offer amenities that compete with the luxury inventory. Highlights include a sky deck pool, indoor/outdoor bar, pet spa, and ultra high-speed internet service.
Some of our brokerage team toured Niche 905 in February to learn the ins and outs of the building. Here's what each broker spotlighted as their favorite part of Niche 905:
Axel Cohen: My favorite thing about Niche is the rooftop pool deck. It is on the southern most part of the rooftop so it has very little obstruction and gets sunlight all day long. To make it even better, it has an unobstructed view of the skyline.
Tristen Heimann: I love that the entire top floor is dedicated to all the amenities. Providing a 360 degree view of the city skyline while you work out at the gym, swim in the sun-filled pool, grill under the trellis system, and relax by the fire in the evenings. It's certainly a great spot for all hours of the day.
Sam Kahn: My favorite thing about Niche 905 is the closest space.  It's hard to find large walk-in closets in smaller units but Niche covered that.  A lot of couples get priced out of larger one bedrooms, but smaller one bedrooms can be too small, especially in the closet space.  Every Niche unit, starting with the studio/convertible, has great closet space.
Travis Smith: My favorite thing is the floor plans and layouts- absolutely no wasted space. The smallest 1bed is just under 800sf and the two beds start at over 1125sf. With ample closet space and large living rooms these apartments work really well for those with a lot of stuff!
Jill Casey: The rooftop pool and spa!
To learn more about Niche 905 and the other 32 Chicago apartment buildings delivering in 2017, follow the link below.




Follow Us on Social
YOUR INSIDE LOOK AT WHAT'S NEW ON IG
View on Social
About Us
At Luxury Living, we define "luxury" as a quality of life. Luxury living may mean having a home-office with breathtaking views from your apartment's floor-to-ceiling windows, or being within walking distance to your favorite restaurants and activities. Whatever luxury means to you, let us help you find it.
Learn More
Contact Us