Where to Celebrate St. Patrick's Day in Chicago's Neighborhoods
March 10, 2017 | By JD Eaton
Reading Time: 2 Minutes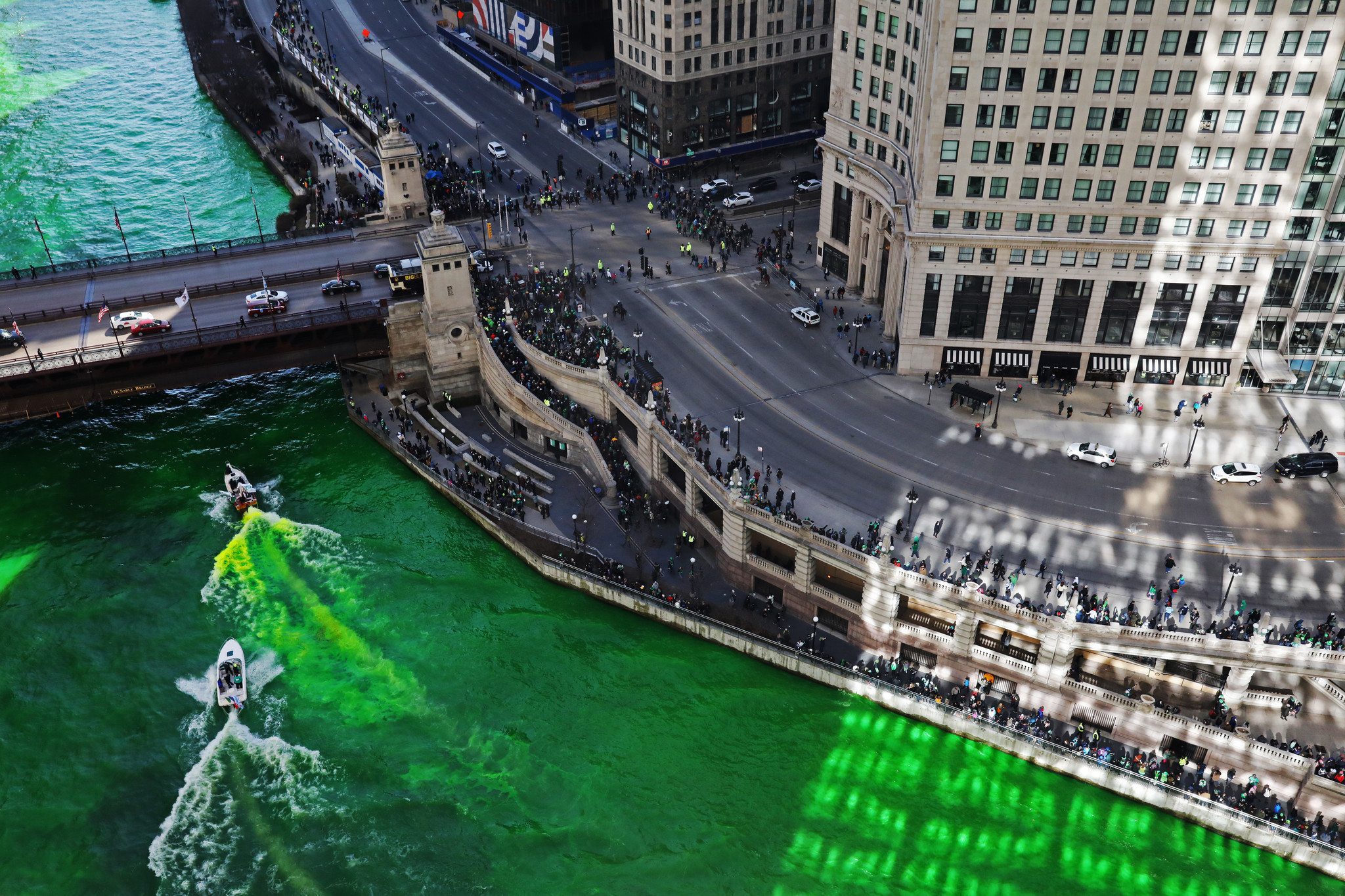 Not sure where to celebrate St. Patrick's Day this weekend? We've collected a variety of options throughout the Chicago neighborhoods. Start the day on Saturday with a visit to the biggest Chi-rish tradition- the dyeing of the river. At 9:30 AM, the Journeymen Plumber's Local Union 130 will pour 45 pounds of eco-friendly dye into the Chicago River at the intersection of Wacker and Columbus.
Get a unique point of view for the emerald transformation from the Shoreline Sightseeing St. Patrick's Day Cruise, where a traditional Irish lunch buffet is served.
If you'd rather stick to celebrations on land, don't miss the St. Patrick's Day Parade, which begins at noon. The procession starts at Balbo and Columbus and will proceed north; the viewing stand will be located in front of Buckingham Fountain.  Expect to see and hear plenty of bagpipes, Irish dancers, drum corps, and other merrymakers.
For those looking for a pub to drink a pint of Guinness or grab some Irish grub, here is an option for five of the downtown neighborhoods: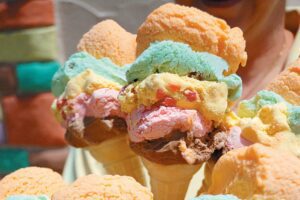 River North
Bar Lupo, 217 W. Huron
For one day, Bar Lupo is transforming from an Italian pub into O'Conall's Irish Pub. The menu will offer corned beef meatballs, Irish soda bread, Donegal oatcakes and colcannon.
Streeterville 
Timothy O'Toole's, 622 N. Fairbanks
The St. Patrick's Day celebration at Timothy O' Toole's spans eight days, but if you stop in during Saturday's party, don't miss the green pop chugging contest, beer tubs, or the Shannon Rovers Bag Pipers.
The Loop
City Winery Chicago , 11 W. Riverwalk
This prime Riverwalk location will undoubtedly be a popular choice this weekend. In addition to Irish food and the wines on tap, they'll also be serving a few varieties of stouts and beer from Lagunita's Brewing Company, plus regular and Irish coffee from West Loop's Sparrow Coffee.
West Loop
Federales, 180 N. Morgan
Switch up your St. Patty's traditions with Federales 15-foot piñata. The party starts at 10AM and kicks off with green ice shots, but there's you can also play it safe with their delicious tacos and tequila.
South Loop
Blackie's, 755 S. Clark
If you're thirsty for a pint after the parade, this family-owned South Loop bar isn't far from the route. Blackie's has been on the same corner for 75 years and will be serving from their St. Patrick's Day menu starting at 7:30 AM.





Editor's Note: This post was originally published in March 2015 and has been updated for freshness, accuracy, and comprehensiveness. 
Follow Us on Social
Apartment Experts
Spend less time apartment hunting, and more time living. Luxury Living is a complimentary service to make your apartment search easier, and even fun. Whether you're new to the city or simply in need of a change, we are here to help.