Chicago Movies in the Park
May 12, 2015 | By Aaron Galvin
Reading Time: 2 Minutes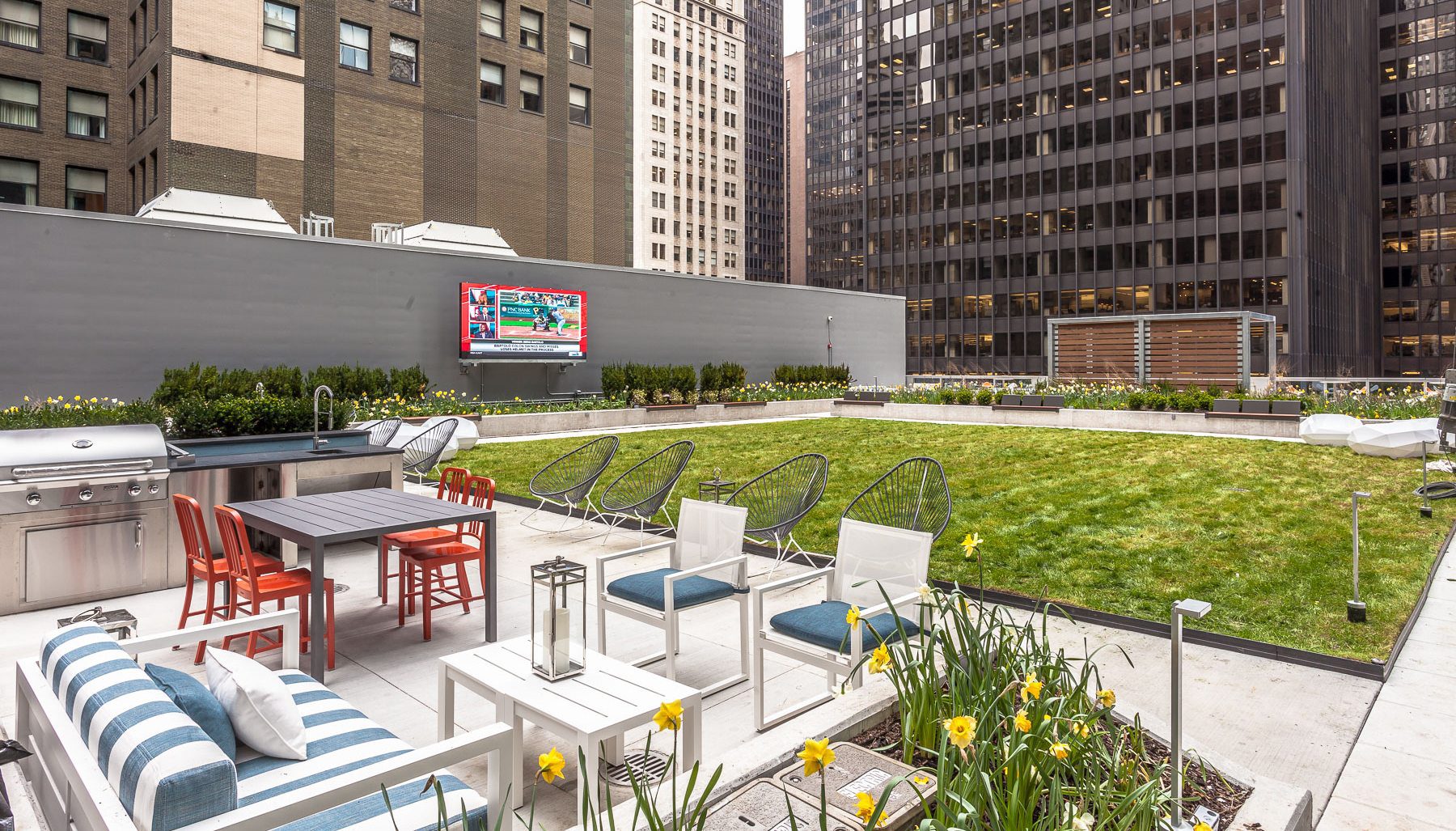 There's nothing quite like summer in Chicago, where there are so many fun festivals and exciting activities scattered throughout the city. For people living in downtown Chicago apartments, the downtown neighborhoods of the Loop, River North, South Loop and West Loop are host to a wide range of events.
One of our favorite weekly summer events begins Tuesday, June 23rd when Millennium Park's Summer Film Series kicks off. The film series runs through August 25th and is held at Millennium Park's Jay Pritzker Pavilion. Cinema addicts and movie buffs alike converge into the pavilion seats and spill out on to the lush grassy hill in front of the massive movie screen. With a whopping screen size of 900 ft2 (40 feet long by 22.5 feet high!), there's not a bad seat to be had.
The movie viewings are free, so it's up to you to invite your favorite movie going companions as well as decide on the proper movie snacks. If you have a sweet tooth you can pick-up some of your favorite confections from Walgreens on the corner of N. Michigan and E. Washington or visit Garrett's Popcorn at 4 E. Madison for some local Chicago popcorn (we highly recommend Garrett's Mix, the original sweet & salty mix). For a more gourmet experience visit Pastoral Artisan Cheese, Bread & Wine at 53 E. Lake for some wine and cheese or grab some sushi from Osaka Express Inc. at 400 S. Michigan Ave.
The film series kicks off June 23 and runs through August 25. Be sure to check out Millennium Park's website for the updated movie list.
The River North Residents Association will host the ninth annual Movies in the Park series at Erie Park (A.K.A. Montgomery Ward Park), which kicks off Tuesday, June 16th at 8:30 p.m. River North apartment dwellers can make a night of the movies and go to dinner before hand at the Erie Café across the street from the park at 536 W. Erie St. and dine-in at this classic Chicago steak house. Or snag some delicioso Italian carry out from the nearby Pranzi at 434 W. Ontario. If you are in the mood for more "movie-going" fare stop by the 7-Eleven on Kingsbury and Ontario to stock-up on popcorn, Slurpees, and other goodies before heading into the park.
Thanks to the RNRA all movie attendees are provided with a movie program and a trash bag, which will be useful for all the leftover containers and wrappers. Below is a list of the movies, which made the cut with the supportive votes of hundreds of River North residents. The showing dates will be unveiled in the near future.
"Unbroken"
"Into the Woods"
"The Fugitive"
"Groundhog Day"
"A League of Their Own"
"Frozen – Sing Along"
Note there is no dogs or alcohol allowed at the Erie Park showings.
For more information on upcoming summer events throughout the city check out the Chicago Events & Festivals Calendar.

Follow Us on Social
Apartment Experts
Spend less time apartment hunting, and more time living. Luxury Living is a complimentary service to make your apartment search easier, and even fun. Whether you're new to the city or simply in need of a change, we are here to help.