Choosing The Best Neighborhoods in Chicago
June 15, 2016 | By Amy Galvin
Reading Time: 4 Minutes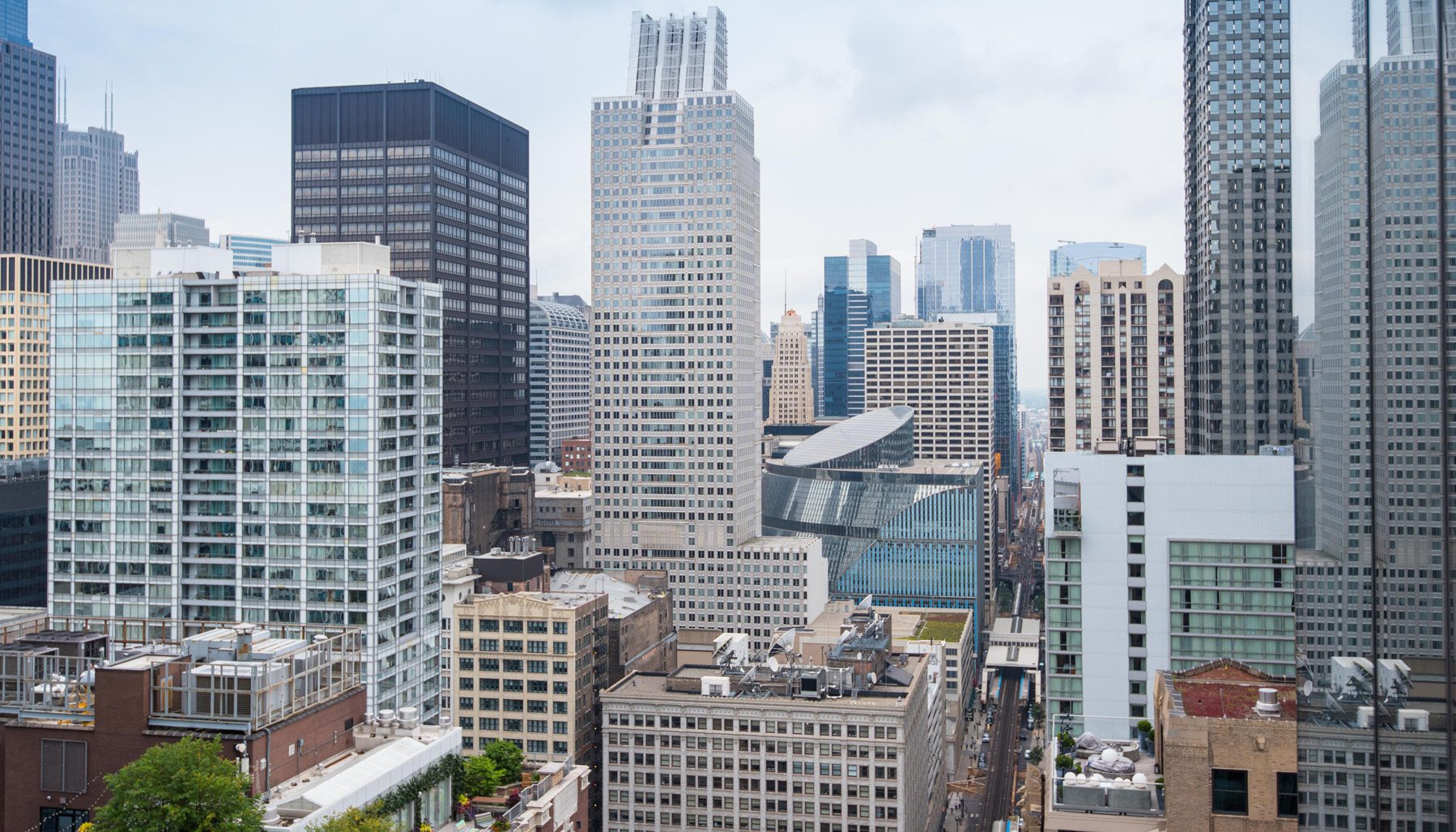 You're moving to Chicago and not sure which neighborhood to live. We're breaking it down to help you understand how to choose the best neighborhoods in Chicago to rent an apartment.
The city of Chicago is big. According to Choose Chicago, there are 77 vibrant neighborhoods that make up the city. Each neighborhood has its own history, flavor, and features that make it unique.
But you can't possibly research ALL the neighborhoods. That would take too much time and we want to help renters make the apartment search process efficient. Let's focus.
While the boundaries of downtown Chicago are open to interpretation, at Luxury Living Chicago, we define seven Chicago neighborhoods as the "downtown core" – Gold Coast, Streeterville, River North, Lake Shore East, Loop, South Loop and West Loop. These seven neighborhoods are closest to the city's central business district within the Loop and have the most full-amenity rental high rise buildings for renters to choose from. We believe these are the some of the best Chicago neighborhoods to rent an apartment.
From shopping on Michigan Avenue, upscale restaurants on Rush Street, the bars and nightclubs on Division Street, Loyola University and Oak Street Beach this neighborhood defines classic (and classy) Chicago.
Must Visit Spot: Restoration Hardware Chicago – The Gallery at the Historic 3 Arts Club
Good to Know: The Gold Coast can be one of Chicago's more expensive neighborhoods because the high-priced real estate in the area brings up the total cost of living.
Coming Soon: The Sinclair
The Streeterville neighborhood is home to Northwestern University's downtown campus, University of Chicago Gleacher Center, NBC Tower, Northwestern Hospital, Lurie Children's Hospital, popular downtown hotels and gourmet grocery stores. Streeterville features weekly firework displays at Navy Pier in the summer.
Must Visit Spot: The new Ferris wheel at Navy Pier
Good to Know: Streeterville can feel crowded and congested at times because of the number of tourist attractions and traffic on Michigan Avenue.
Coming Soon: Moment
River North is one of the largest downtown neighborhoods. West of Michigan Avenue to LaSalle Street you'll find Chicago's famous shopping, world-class dining, and nightlife. From LaSalle to the River you'll find quiet streets, parks, boutiques and trendy restaurants. River North is also home to the gallery, design and apparel district, featuring the Merchandise Mart.
Must Visit Spot: The River Walk
Good to Know: There are a lot of bars and late night spots in River North. Certain areas can be loud and boisterous at night.
Coming Soon: There are over 1,000 apartments being delivered within a two block radius of Ontario and Wells Street!
Tucked away where the river meets the lake, Lakeshore East is Chicago's hidden gem. Lakeshore East sits atop an award winning six-acre public park.
Must Visit Spot: The Lake Shore East Park
Good to Know: Lake Shore East is not directly connected to central streets and public transportation. It can be challenging to commute from the neighborhood, especially during the winter when it's extra windy and cold on Lake Michigan.
Coming Soon: The Wanda Vista
The Loop is nicknamed for the "L" train tracks encircling the business district. The Loop has tons of dining, shopping and features Chicago icons such as the Willis Tower, Chicago Mercantile Exchange, Board of Trade and many of the city's largest companies.
Must Visit Spot: Block 37
Good to Know: While the Loop is changing, it's still the city's business district and filled with office towers. After 5 PM, and on the weekends, the neighborhood can feel a little empty.
Coming Soon: Revival Food Hall
There are two sections of the South Loop neighborhood- Museum Park and Printer's Row. Museum Park is a sprawling lakefront community of brand new high-rise buildings close to Chicago's museum campus and Soldier Field. The historic Printer's Row features many buildings that used to be printing plants and publishing houses. This neighborhood has been steadily growing in popularity due to the neighborhood's trendy and eclectic restaurants, artistic shops, as well as its proximity to the Loop.
Must Visit Spot: Museum Campus
Good to Know: Even though the South Loop has been rapidly developing, there is not the bustling dining and shopping scene you'll find in other parts of Chicago. It's growing, though!
Coming Soon: Essex on the Park
In the West Loop, you'll find amazing restaurants on Randolph Street and Greek Town. The West Loop is home to the old manufacturing warehouses of Chicago that are being converted into cool office spaces to form a hub of start-up technology companies.
Must Visit Spot: Soho House
Good to Know: Rents are steadily increasing because of the neighborhood's popularity.
Coming Soon: Nobu Hotel
Click the button below to learn more about moving to Chicago's neighborhoods.
Follow Us on Social
Apartment Experts
Spend less time apartment hunting, and more time living. Luxury Living is a complimentary service to make your apartment search easier, and even fun. Whether you're new to the city or simply in need of a change, we are here to help.