DIY Holiday Decorations for Downtown Chicago Apartments
December 18, 2014 | By JD Eaton
Reading Time: 2 Minutes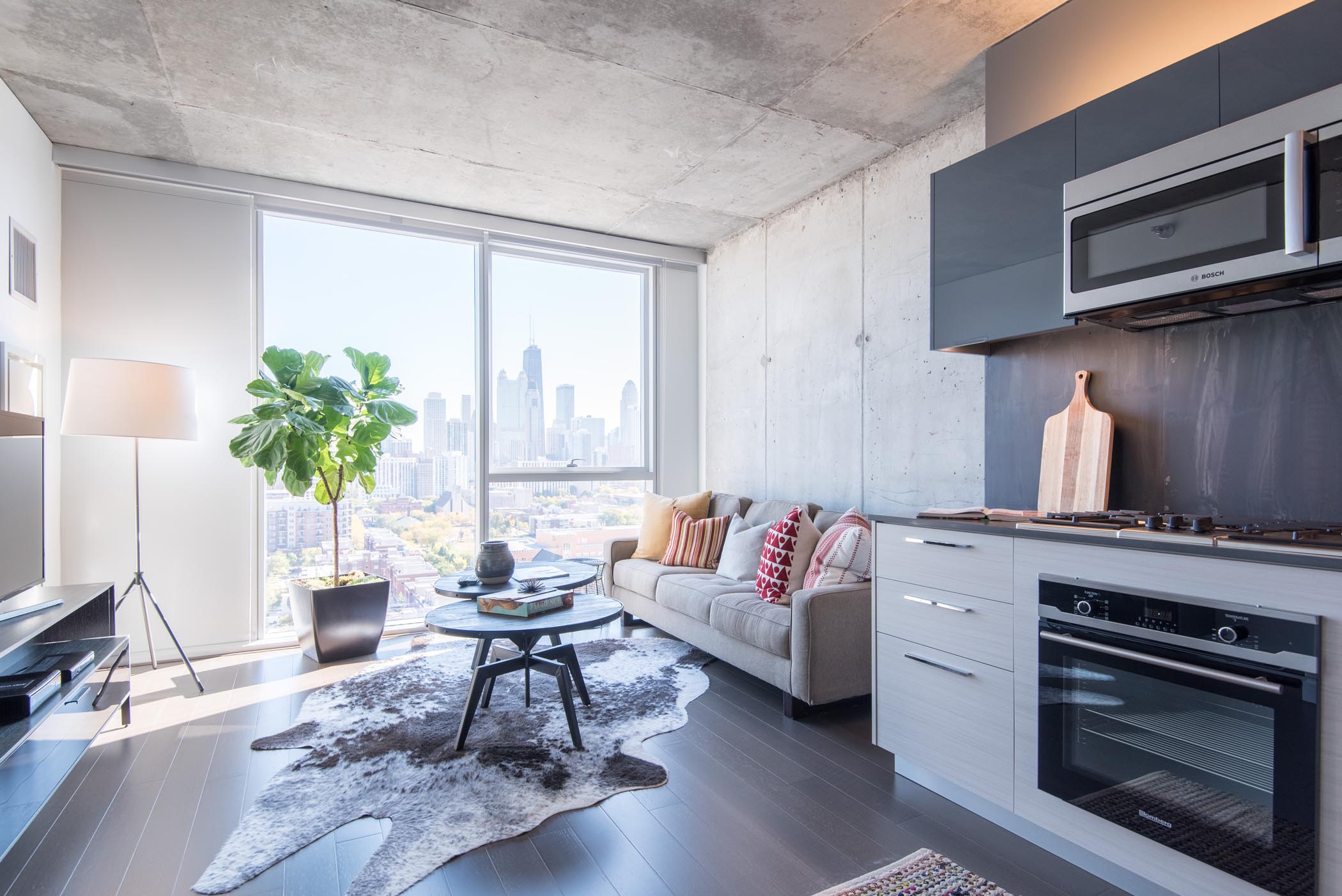 The holiday season is in full swing, but there's still time to decorate. At this point, if you haven't embarked on the intense adventure of getting a real Christmas tree into a downtown Chicago apartment, it probably isn't going to happen. Make your own tree out of newspaper or try one of these other simple DIY crafts to festively decorate your apartment.
1. Newspaper Trees
Put a unique twist on the homemade tabletop Christmas tree with materials from the recycling bin. Break some cardboard down into flat sheets, and then roll it into a clonical. Trim off the uneven and attach the ends with hot glue. After cutting newspaper into four-inch strips and fraying it, wrap layers around each clonical and secure them with glue.
2. Snowflake Wreath
Take snowflake crafting to the next level with an assortment of paint sticks. Simply paint them white and glue them together in a snowflake pattern. Use a color ribbon to hang the snowflakes from your walls and if your walls are white, secure a few pine branches behind the snowflake for contrast.
3. Light Wreath
There are a million ways to make your own wreath, but most of them are pretty complicated. Pick up a wire wreath frame and skip the tough stuff; just weave strands of oversized bulbs through and around it.
4. Gift-Wrap Tube Reindeer
Finished wrapping presents and left with lots of gift-wrap tubes to recycle? Gather a few twigs and make some reindeer for the mantel. Cut four inches of tube for the body and two inches for the head, and then add holes for the twigs. Insert twigs as the antlers, legs, and attach the head and body with a twig neck, but don't forget to fasten the limbs with hot glue.
5. Book Banner
Create the message of your choosing with old books and a ¼ inch drill bit. Use large letter stencils to cut through each cover, and then hang them from a 1-inch thick sisal rope with ribbon. Alternatively, you could cut the letters out of construction paper and attach them to the front covers.
Share your DIY holiday decorations with us in the comments below or show us on Twitter @LuxuryLivingCHI. And of course, if you need a new luxury Chicago apartment to decorate, our team is here to help.
Follow Us on Social
YOUR INSIDE LOOK AT WHAT'S NEW ON IG
View on Social
About Us
At Luxury Living, we define "luxury" as a quality of life. Luxury living may mean having a home-office with breathtaking views from your apartment's floor-to-ceiling windows, or being within walking distance to your favorite restaurants and activities. Whatever luxury means to you, let us help you find it.
Learn More
Contact Us