Does Living in an Apartment Save Money?
December 24, 2019 | By Luxury Living Chicago Team
Reading Time: 2 Minutes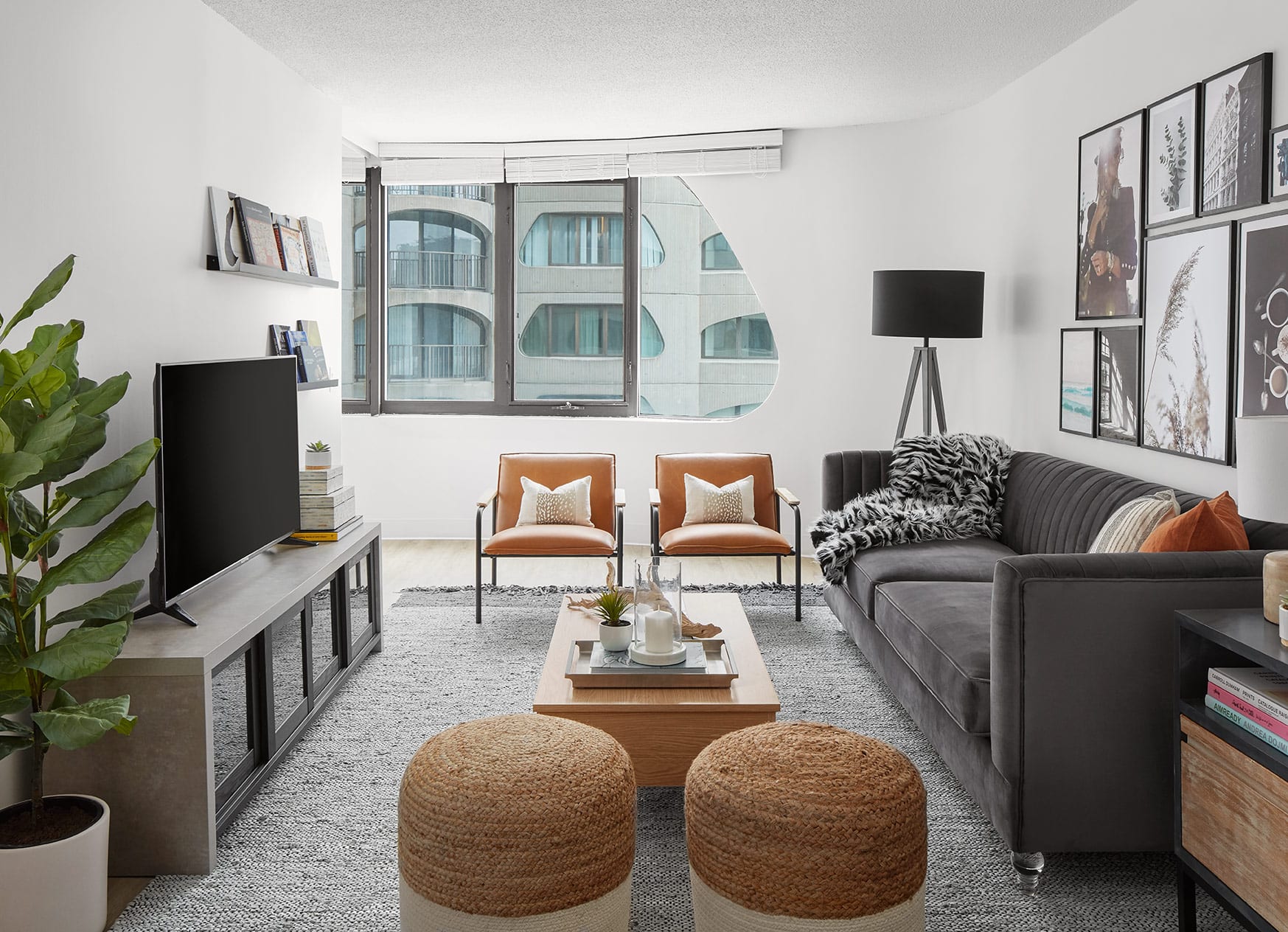 Apartment living is a wise financial move for many people; especially those not ready to commit to one property or one location.
If you're in a season of uncertainty or budgeting, then consider looking into apartment rentals.
While purchasing a property can serve as a great investment, many people favor the fact that living in an apartment can save money.
Financial benefits Apartments Provide
Lower upfront costs:
Moving into an apartment requires substantially less money upfront than purchasing a property. Generally, tenants only have to worry about monthly rent, utility bills, and occasionally a security deposit, which will be credited back at the end of the lease.
Property owners, on the other hand, are responsible for extra expenses, such as down payment, appraisal fees, inspection and closing costs, and HOA fees.
Lower monthly costs:
Rent is typically cheaper than a mortgage, especially in the wake of increased home prices and mortgage rates.
Monthly utility bills are also usually more affordable for renters as opposed to homeowners.
It's common for apartments to offer controlled utility bills to help keep expenses consistent and avoid unexpected costs Many apartment residences will also cover certain utilities, such as heating or water. It's crucial to check out these terms on the lease beforehand.
Lower insurance expenses:
Apartment living also helps reduce insurance expenses.
While tenants leasing an apartment may still pay renter's insurance, these monthly dues are often cheaper than those of homeowners. This difference in pricing is a direct result of the coverage needed in both cases. Renters insurance covers the tenant's belongings, while homeowner insurance protects belongings and the property.
Included Amenities
Apartment amenities are a huge incentive. Not only do they add huge value for the tenant, but they can also help cut down extra expenses.
Many apartment communities give tenants access to desirable shared facilities, including resort-style pools, rooftops, gyms and yoga studios, lounges, parks, and more.
Some apartments also provide unique services such as valet, room service, and dry cleaning.
Amenities can save residents from the hassle and money involved in finding these spaces and services outside of their apartment.
If you're interested in living in an apartment to save money, browse the current Luxury Living Chicago Realty listings.
You can also connect with an experienced broker to help you find the perfect apartment rental!

Follow Us on Social
Apartment Experts
Spend less time apartment hunting, and more time living. Luxury Living is a complimentary service to make your apartment search easier, and even fun. Whether you're new to the city or simply in need of a change, we are here to help.