Favorite Friday: Luxury Living Chicago's Top Rental Properties – Optima Chicago Center
April 25, 2014 | By JD Eaton
Reading Time: 2 Minutes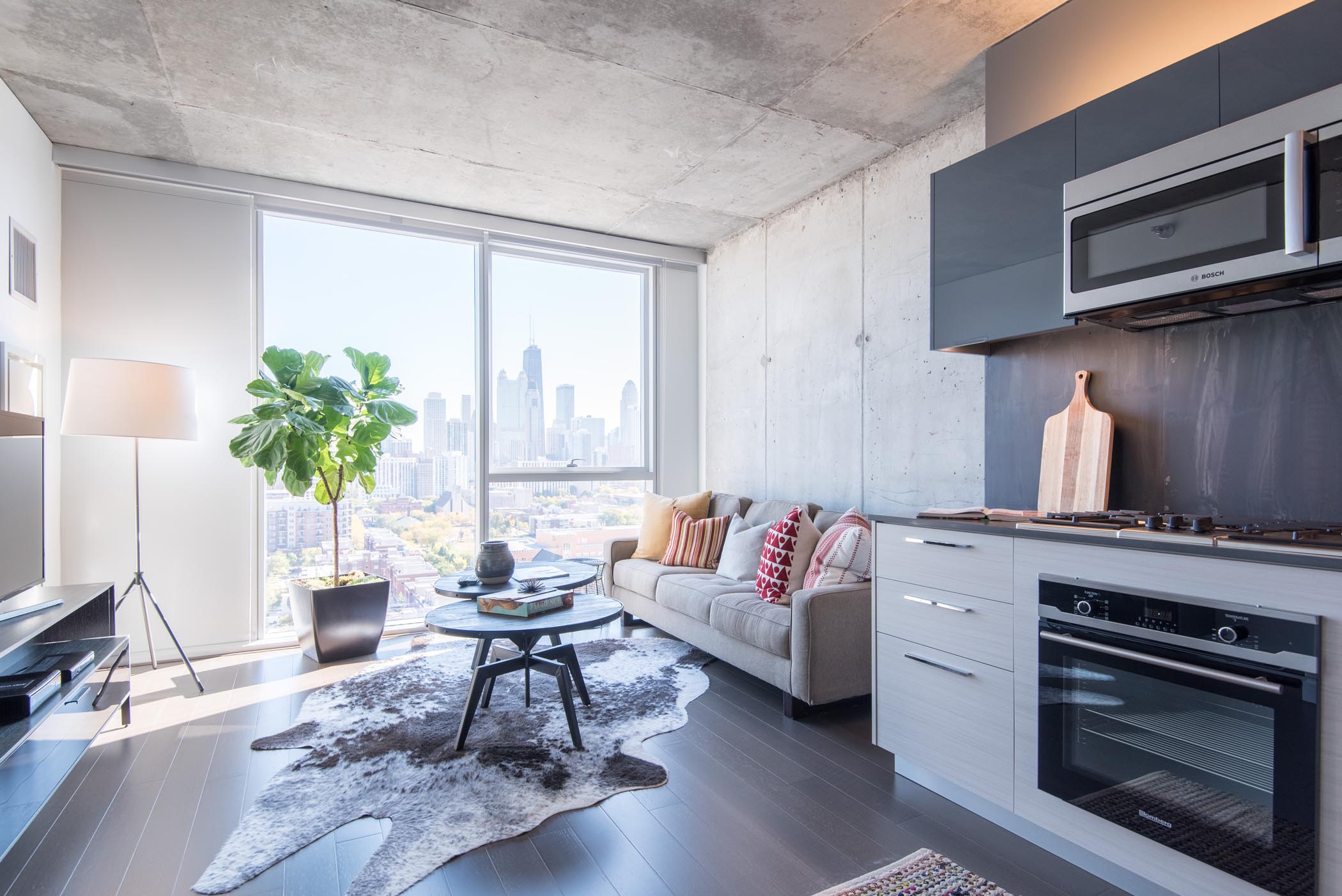 Every Friday we are showcasing our team's pick for favorite downtown Chicago rental buildings. We asked each Luxury Living Chicago Realty agent to share their choice Chicago rental building and why it's a great option for downtown Chicago renters.
Team Member: Tristen Heimann – Senior Broker Associate

Favorite Property: Optima (200 E Illinois, Streeterville)

Here is what Tristen had to say:
Optima is the most progressive and contemporary building in Chicago, if not in the entire Midwest. It is extremely rare to find an architect that also serves as the developer, but David Hovey is just that. Due to Hovey's role, the purest concept of design was seamlessly carried out for the user.
From the open floor plan concepts to the floor-to-ceiling glass curtain-walls, Optima delivers the most progressively designed spatial layouts. Some units provide expansive 30′ panoramic views of the lake, river, and skyline that you can see from the both the living room and the bedroom. The two bedroom units have the bedroom cantilevered over the corner of the building, rather than the living room, which provides residents with an explosive experience, as if their bed was floating in mid-air with the city surrounding you.
Optima's brilliance continues through three different floors of amenities. Each factor has been tailored to the individual, which creates a much more intimate and personal feeling than a huge public resort.
Optima is truly an inspiring piece of work and if you appreciate progressive design with an acute attention to detail, I would love to arrange a showing for you.
Follow Us on Social
YOUR INSIDE LOOK AT WHAT'S NEW ON IG
View on Social
About Us
At Luxury Living, we define "luxury" as a quality of life. Luxury living may mean having a home-office with breathtaking views from your apartment's floor-to-ceiling windows, or being within walking distance to your favorite restaurants and activities. Whatever luxury means to you, let us help you find it.
Learn More
Contact Us