Favorite Friday: Luxury Living Chicago's Top Rental Properties – 73 East Lake
May 16, 2014 | By Amy Galvin
Reading Time: 2 Minutes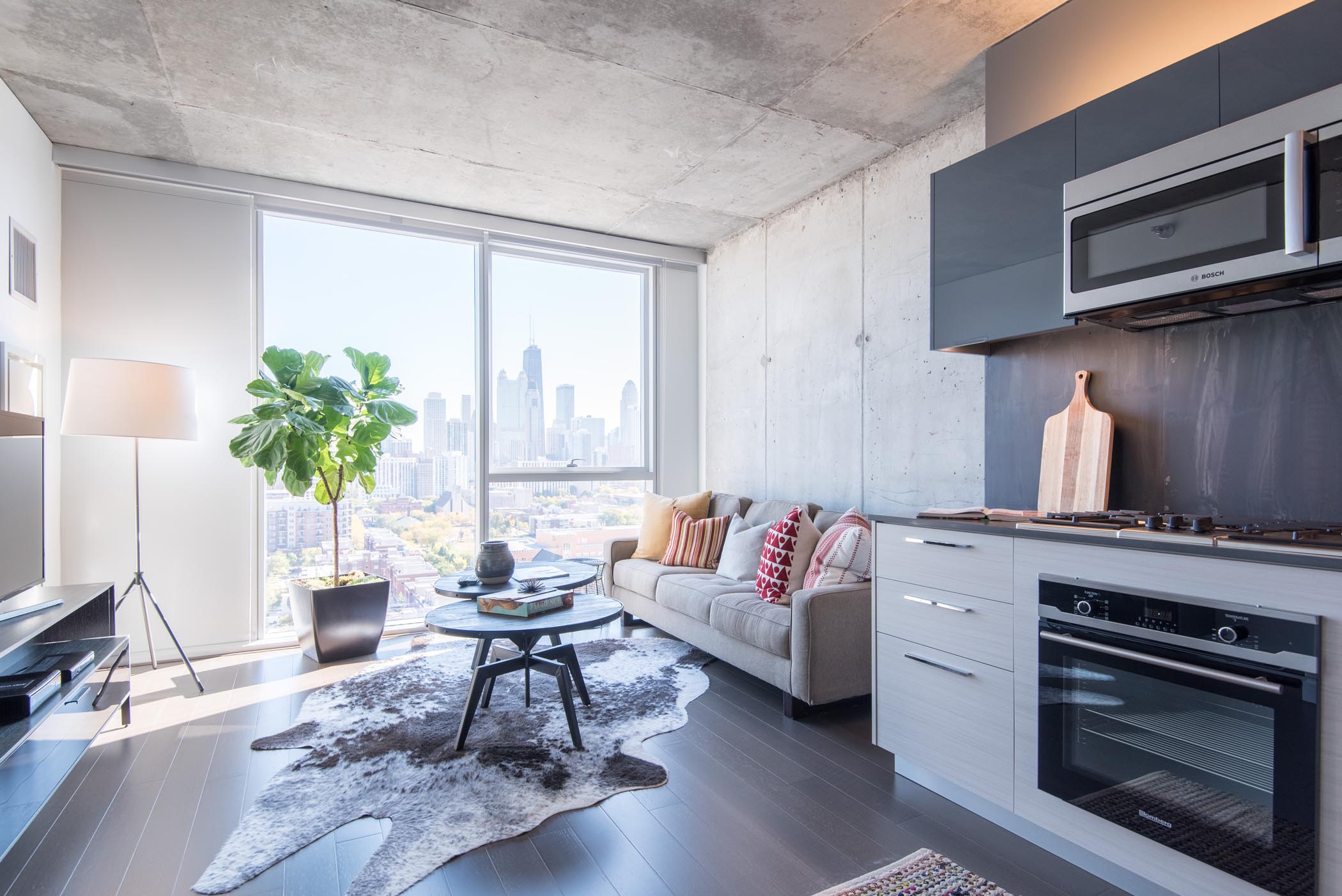 Every Friday we are showcasing our team's top choice for downtown Chicago rental buildings. We asked each Luxury Living Chicago Realty broker to share their favorite Chicago rental property and why they love it so much.
Team Member: Elise Kaufmann – Residential Consultant/Marketing Coordinator

Favorite Property: 73 East Lake (73 E Lake, The Loop)

Here is what Elise had to say:
My favorite building in Chicago is currently 73 East Lake.  It has been so much fun to watch the building progress this spring, as they finish construction and work on the amenity floors. The units are spacious with floor-to-ceiling windows, gorgeous city views, and gourmet kitchens. Some unit styles feature a moveable kitchen island, which is a great example of 73 East Lake's thoughtfulness for its residents.
73 East Lake is one of the few buildings in the city that doesn't charge residents to reserve amenity spaces. If you want to have friends over to watch a football game in the theatre or have a dinner party in Club 73 up on the 42nd floor, there's no fee to have it to yourselves. If you want to bike through Millennium Park or down the Lakeshore Path, just check one out at the front desk for the day.
Thanks to 73's leasing specials, this building is available for a steal of a price. My clients are so surprised when they learn that this brand new building is offering better prices than older places with fewer amenities.
Follow Us on Social
YOUR INSIDE LOOK AT WHAT'S NEW ON IG
View on Social
About Us
At Luxury Living, we define "luxury" as a quality of life. Luxury living may mean having a home-office with breathtaking views from your apartment's floor-to-ceiling windows, or being within walking distance to your favorite restaurants and activities. Whatever luxury means to you, let us help you find it.
Learn More
Contact Us