First Look at Renderings of L Apartments in Logan Square
December 9, 2015 | By JD Eaton
Reading Time: 1 Minute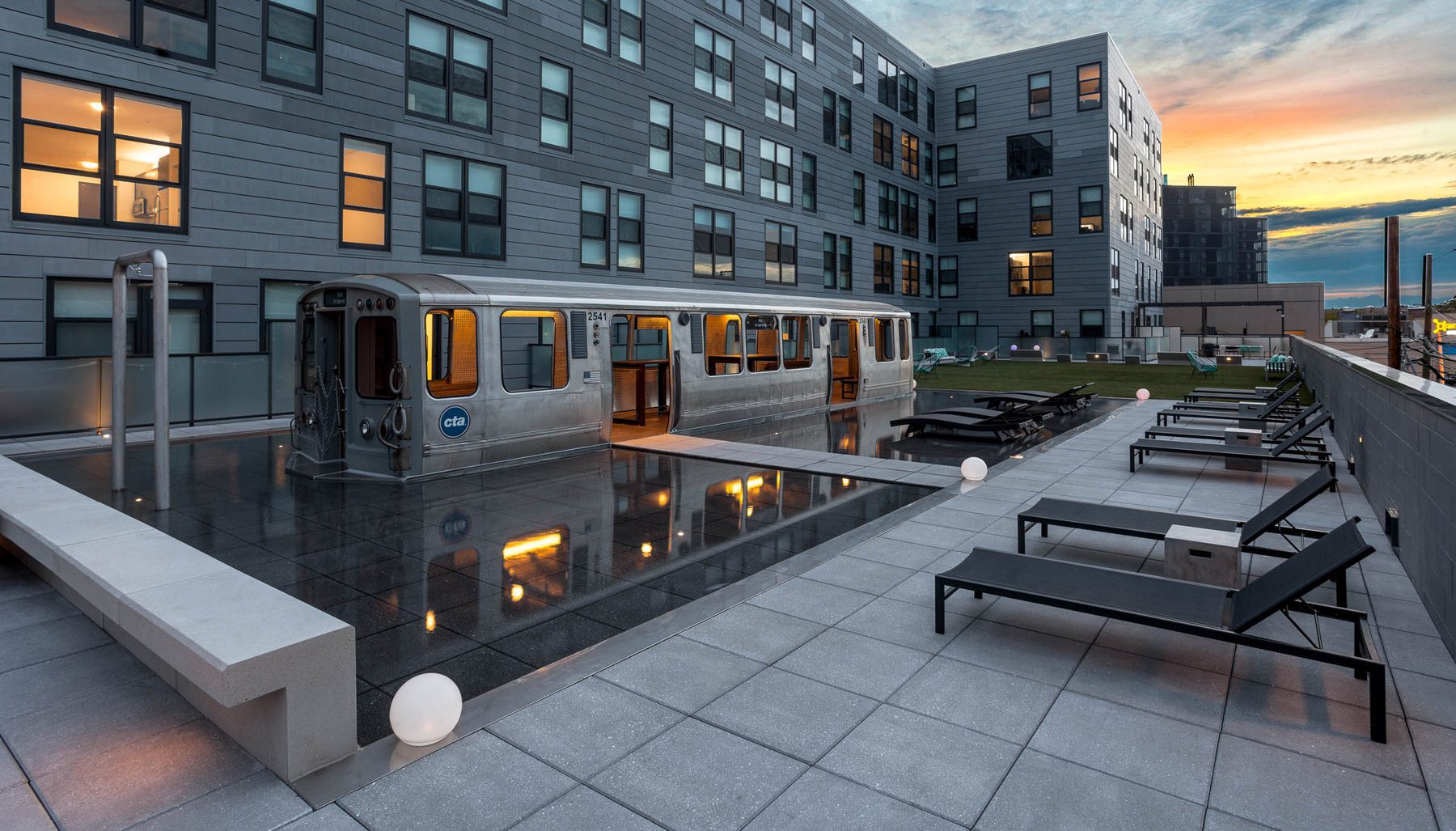 The first rendering details from Logan Square's newest development, L Logan Square, were revealed on Curbed yesterday. The 120-unit development will begin pre-leasing in February with move-ins slated for May. With floor plans ranging from convenient convertibles to spacious three bedrooms, this brand-new property will offer residents luxury amenities not currently found in Logan Square.
The outdoor amenity deck at L will feature a retired train car surrounded by a water feature, which creates a truly unique space for residents to hang out or entertain. The deck also offers an outdoor kitchen with grills, usable green spaces for games and picnics, and lounge seating to soak up the sun. For residents who bike to work along Milwaukee's busy "Hipster Highway," the building will have the largest bike room in the city. With easy access, this designated area will give residents extra space to work on bike maintenance and upkeep.
Starting in mid-February, the Luxury Living Chicago team will be working on-site at L to lease these brand-new Logan Square apartments. Managing Broker, Aaron Galvin, said his team is looking forward to working with the developer, Property Markets Group, who are embracing new and innovative ways to market and develop authentic neighborhood projects. When speaking with Curbed, Galvin emphasized their efforts for the project to be a "thoughtful and neighborhood-embracing development."
To search luxury Logan Square apartments, follow the link below.


Follow Us on Social
Apartment Experts
Spend less time apartment hunting, and more time living. Luxury Living is a complimentary service to make your apartment search easier, and even fun. Whether you're new to the city or simply in need of a change, we are here to help.