Going to a Bears Game: Tips & Tricks for Visiting Soldier Field
September 14, 2018 | By Lauren Schechtman
Reading Time: 2 Minutes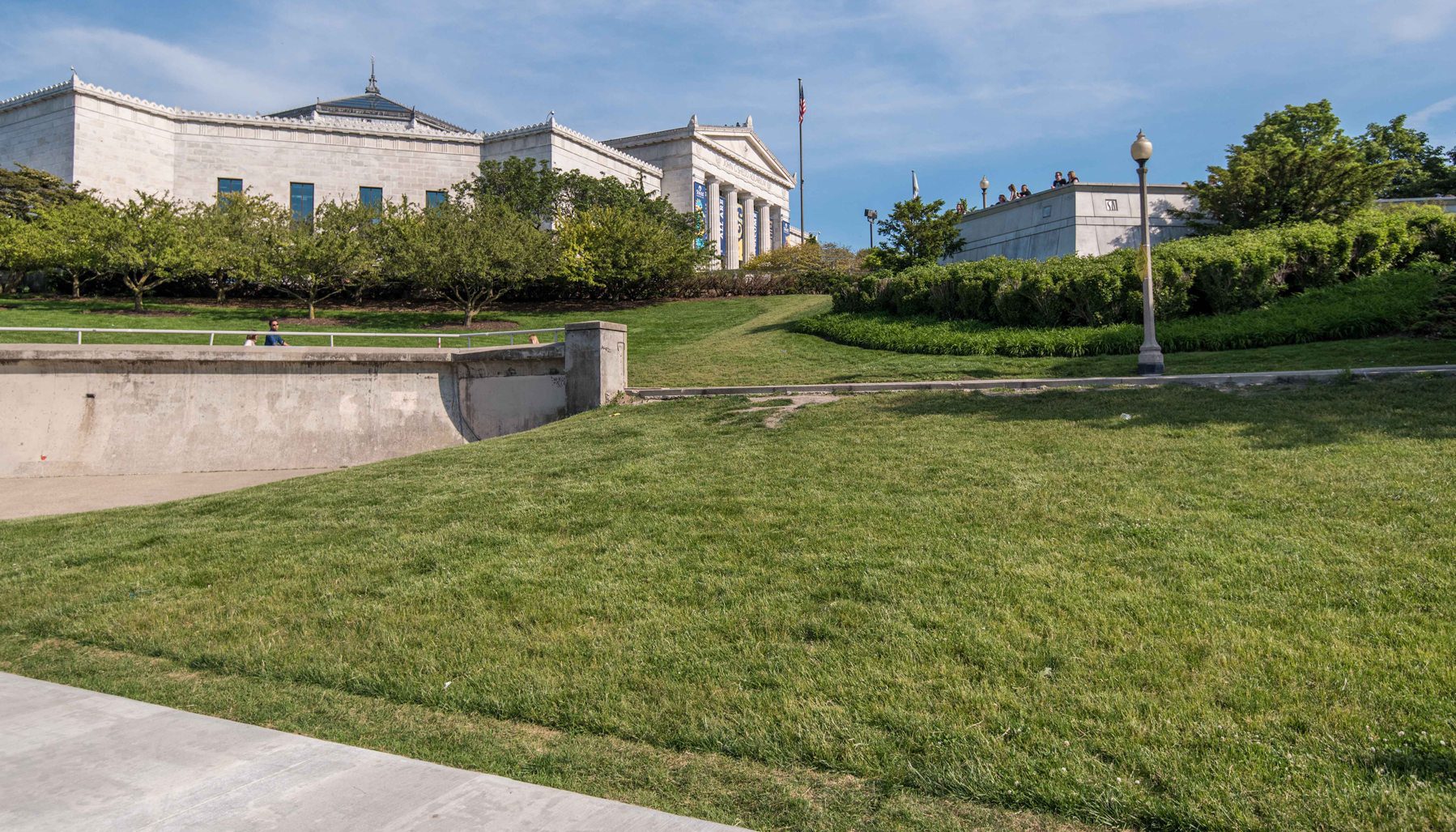 Football season is back and Chicago is ready, especially the South Loop neighborhood around Soldier Field. Chicago Bears games are fun for everyone, whether you bleed blue and orange or are just going with friends. Here are some tips for attending a Bears game:
Get There Early
Traffic around South Loop will be crowded and parking near Soldier Field is a difficult task on a game day, so arriving early is the only way to ensure that you'll arrive on time for the game and other pre-kickoff festivities. Parking passes for Soldier Field and other lots nearby are available for pre-purchase and game day purchase.
Dress Right
As Chicago winters can be unforgiving, it's vital to bring many layers for colder game days. Use the weather as an excuse to get decked out in Bears gear and show your team spirit; pick up a Bear's hat, gloves and jersey. Most importantly, don't wear any green or yellow; cheese-related apparel is especially disliked. Also, remember to leave bags, backpacks, and purses of a certain size at home to avoid having to use a storage locker, as they are not allowed in the stadium.
Tailgate
Give tailgating a try! Most Bears fans spend the morning before a game tailgating outside Soldier Field. A majority of South Loop bars don't open until 11 AM, which makes grabbing a drink before a 12PM kick-off a difficult task. If you want to enjoy pre-game festivities outside Soldier Field, it's important to arrive early and claim your spot. 31st Street is a highly recommended location that is easier to access than other more exclusive lots. While you're grilling, don't forget to share! Tailgating is a social event with fellow fans, so if your neighbor offers your a brat, give them one of your hamburgers in return; you're all on the same team!
Have Fun With the Food
Get creative with your food, if you bring a grill to tailgate, your cooking options are endless. Spend the night before preparing your food for the next morning to avoid early morning mistakes before leaving.
Sing Along
It might seem cheesy, but singing "Bear Down, Chicago Bears" after a Bears' touchdown is a rite of passage at Soldier Field. Join the stadium and sing in celebration!
Celebrate After
After the game (hopefully a win), join fellow fans at one of the many South Loop bars such as Kroll's, Wabash Tap, Weather Mark Tavern, and the Scout.
Shorten Your Trip
If you're ready to be within walking distance from Soldier Field, check out our listings for South Loop apartments by clicking the button below.

This post was originally published in August 2016 and has been refreshed for accuracy. 
Follow Us on Social
Apartment Experts
Spend less time apartment hunting, and more time living. Luxury Living is a complimentary service to make your apartment search easier, and even fun. Whether you're new to the city or simply in need of a change, we are here to help.