A Guide to Chicago's Wicker Park and Bucktown Neighborhoods
February 14, 2020 | By Luxury Living Chicago Team
Reading Time: 5 Minutes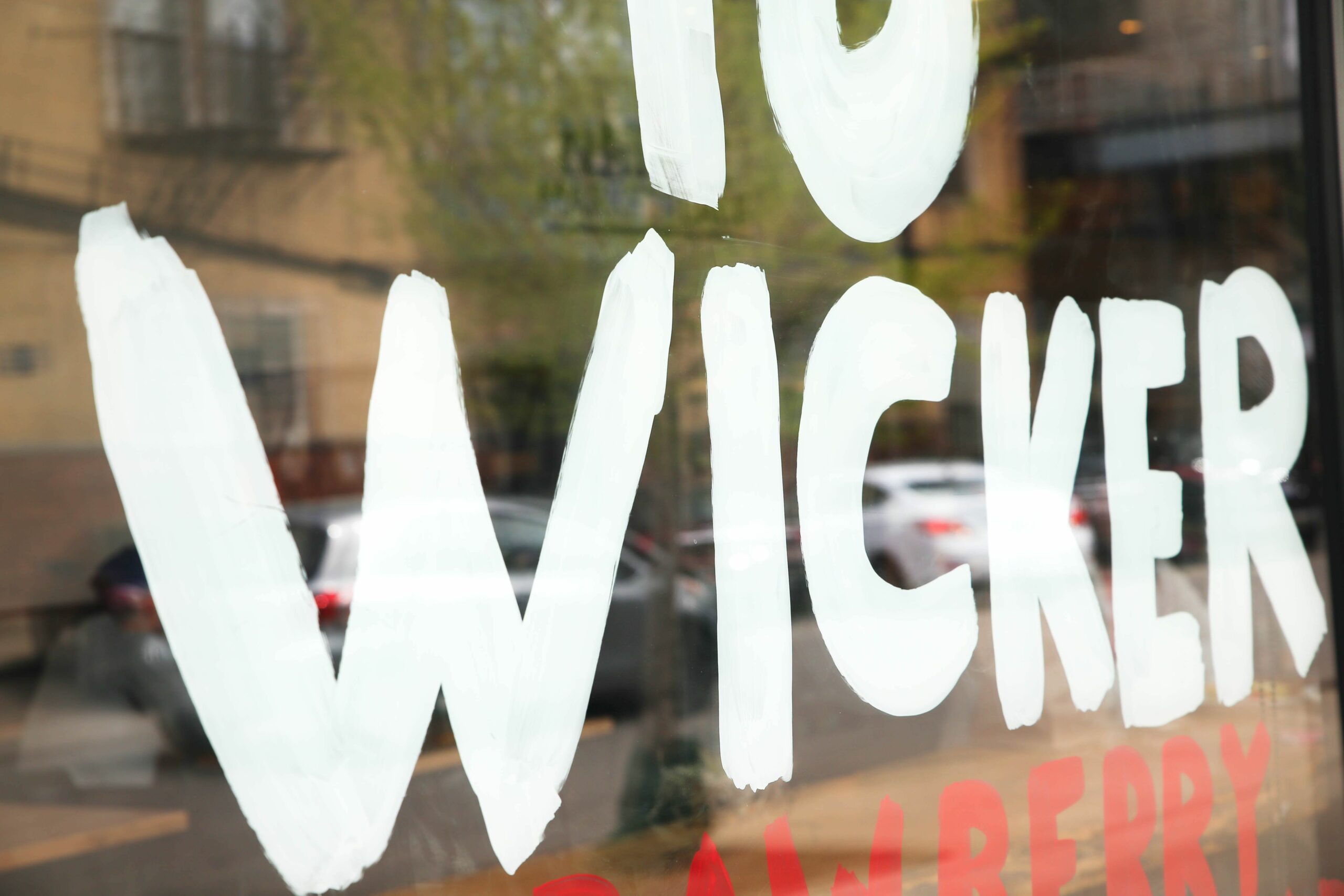 Your Guide to Chicago's Wicker Park and Bucktown Neighborhoods
With over 10 years of experience helping our clients find the perfect apartment or home in Chicago, we can confidently say it is one of the best cities to live in the country.
Wicker Park is one of Chicago's hottest neighborhoods with some of the best bars, restaurants, shopping, and activities in the entire city. We've put together an insider guide to Wicker Park, so you can know the best parts of these neighborhoods and understand why they are some of the best areas for living in Chicago.
The lines between Wicker Park and Bucktown are easily blurred as these two areas border one another and are somewhat merged together.
Wicker Park is an area with a rich history beginning in 1837 when it became incorporated as a part of the city of Chicago. The Rolling Steel Mill brought the industry to the area in 1857 and in 1871 after the Chicago Fire, the area found a large increase in residential and commercial building and was home to some of Chicago's most prominent families such as the Pritzkers, Uihlein's, and the Crowns.
Wicker Park is located Northeast of the Loop and West of Lincoln Park. Wicker Park sits on the southern border of Bucktown.
The two areas got their names based on the immigrants that lived there. In the 1870s while Wicker Park was still forming, developers Charles and Joel Wicker bought four acres of land to develop a neighborhood and donated four acres of it to the city to build a park. That park was named Wicker Park and the name stuck for the rest of the neighborhood. Bucktown got its name because it had a high population of Polish people who often kept goats in their homes. Goat in Polish is "buck," hence the name.
Wicker Park is filled with fun things to do on weekdays and weekends, so we're here to help you sort out how to best spend your time in Wicker Park.
Summertime is the best in this area because of Wicker Park Fest! Voted one of the best summer festivals in Chicago. With delicious food vendors, a great music lineup, art shows, and many more fun events, Wicker Park Fest shouldn't be missed.
Don't forget to stop by the park that gave this area its name, Wicker Park. This four-acre park has a field house with a gymnasium, a dog-friendly area, interactive spray program, and is known for its lush and well-maintained gardens. The park hosts fun events throughout the year including indoor movie nights and fun holiday events.
Wicker Park is a cultural hub in Chicago and is the perfect place for the art lover to explore. If you're planning to do your own art walk in the area, some of the best galleries to check out are Roots and Culture, Dreambox, and ARC Gallery.
This area is great for catching a concert on any night of the week with some of the best small venues in the city. The Subterranean is a two-floor venue that hosts a variety of live shows and has a good food and drink menu for concert-goers. The Empty Bottle hosts many great indie bands and has a fun dive-bar feel for a small and intimate concert experience.
The Wicker Park Farmers Market runs every Sunday morning from 8 AM to 2 PM from early June until the end of October. The market includes a wonderful assortment of fruits, vegetables, meat, dairy, and fresh baked goods and is the perfect closer to any weekend.
Bucktown Community
Bucktown is one of the best areas in Chicago to make weekend plans. With restaurants, theaters, and shops, there are many things to do in this vibrant area.
Bucktown is filled with many great restaurants and dining options. Check out The Bristol for a low-lit gastropub with delicious American fare and then swing by The Violet Hour. for sophisticated cocktails in a cell phone-free area.
The Den Theatre is a great weekend entertainment option that shows both classic and contemporary plays. With a 200-seat theatre, the intimate shows are accompanied by a bar and cafe also in the building. Some shows that the theatre runs include The Light, Kingdom, and Sickly Sulphur/Florid Arabesque.
The Bucktown area is home to many events throughout the year that are definitely worth your attention on the weekend. One fun activity to check out is Bizarre Bucktown Walking Tours where you can take a walking tour of the Bucktown area and learn about the history, mysteries, and ghosts all guided by a hilarious second city graduate. Other activities include summer festivals, farmers markets, and various events.
Boutiques in Wicker Park that are Worth a Shopping Spree
Since Wicker Park is such a popular and young area, it's filled with fun and stylish boutiques that cater to anyone's style.
Moon Voyage is a moderately upscale boutique with a great assortment of trendy women's clothing, accessories, and jewelry made by small designers. For men's style and sneakers, check out Saint Alfred's for a wide assortment of the most recent finds in sneaker culture with brands ranging from big names such as Adidas to smaller more niche brands.
Home decor and plant lovers rejoice, Gather Home and Lifestyle has all of your shopping needs. This small and stylish general store offers products for the modern home, such as plants, accessories, decor, and bath and body goods. The price range of this store depends on the products you're looking for but there's a good range to accommodate most budgets.
Mable's Table is a mom inspired restaurant serving American cuisine in an old brick-lined cottage. Low lighting and comfort food make this cozy find perfect for a Saturday night dinner. Meal choices include delicious and innovative mac and cheeses, sandwiches, and an oyster raw bar.
En Hakkore offers classic Korean tacos and sandwiches at an affordable price in their charming and eclectic shop. If you're looking for an upscale southern fare, check out The Delta. Inspired by Mississippi, this hip restaurant serves Mississippi red hot tamales and original craft cocktails.
If you're in the market for an apartment rental, consider living in one of these premier properties in the Wicker Park area:
Wicker Park Connection– 1640 W Division St- These sleek new apartments offer premier living on the southeast corner of Wicker Park, near tons of popular restaurants, bars, and boutiques. Select from studios, one-bedrooms, two-bedrooms, or three-bedrooms, all complete with spacious floor plans, upscale finishes, and in-demand amenities.
Centrum Bucktown– 1742 N Leavitt St- Located more north, steps away from the 606 trail, these upscale apartments offer ultimate convenience. Tenants may choose from one-bedroom, two-bedrooms, or three-bedrooms, all boasting top-notch finishes and lavish amenities.
Now that you have the insider info on Wicker Park, it's time for you to explore for yourself. If you're in the market for a new Chicago apartment or condo and want to experience Wicker Park, click the link below!
Follow Us on Social
Apartment Experts
Spend less time apartment hunting, and more time living. Luxury Living is a complimentary service to make your apartment search easier, and even fun. Whether you're new to the city or simply in need of a change, we are here to help.