Interested in a Convertible Apartment in Chicago? Look No Further
July 28, 2021 | By Lauren Bozarth
Reading Time: 3 Minutes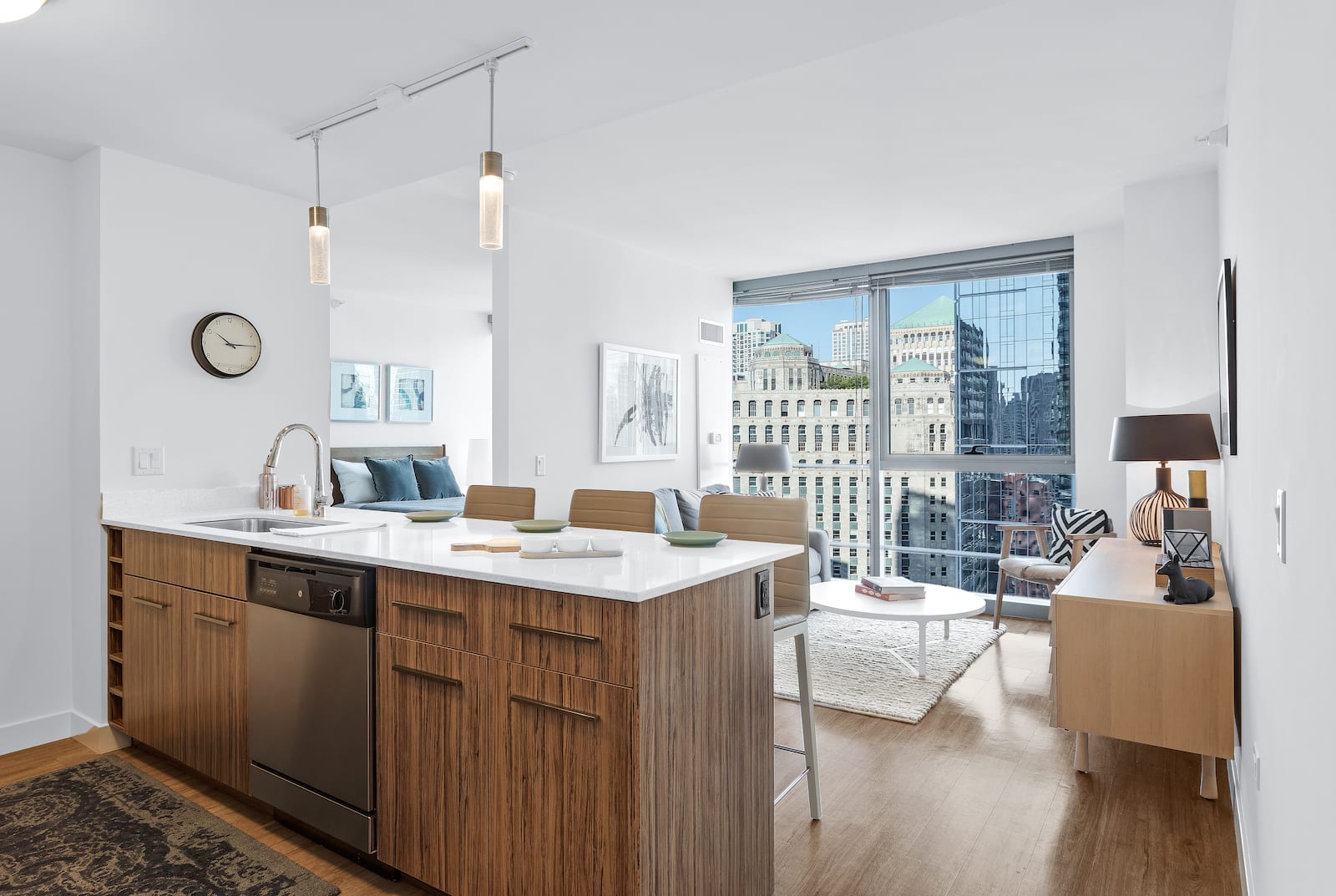 If you're apartment hunting, it's essential to find the option that best suits your needs. That involves finding the layout that works for you. If you're someone who wants a bit more space than what a studio can offer, but you don't need a full one-bedroom, a convertible apartment may be the right direction for you.
If this is the case, let the Luxury Living team help you find your ideal convertible apartment in Chicago.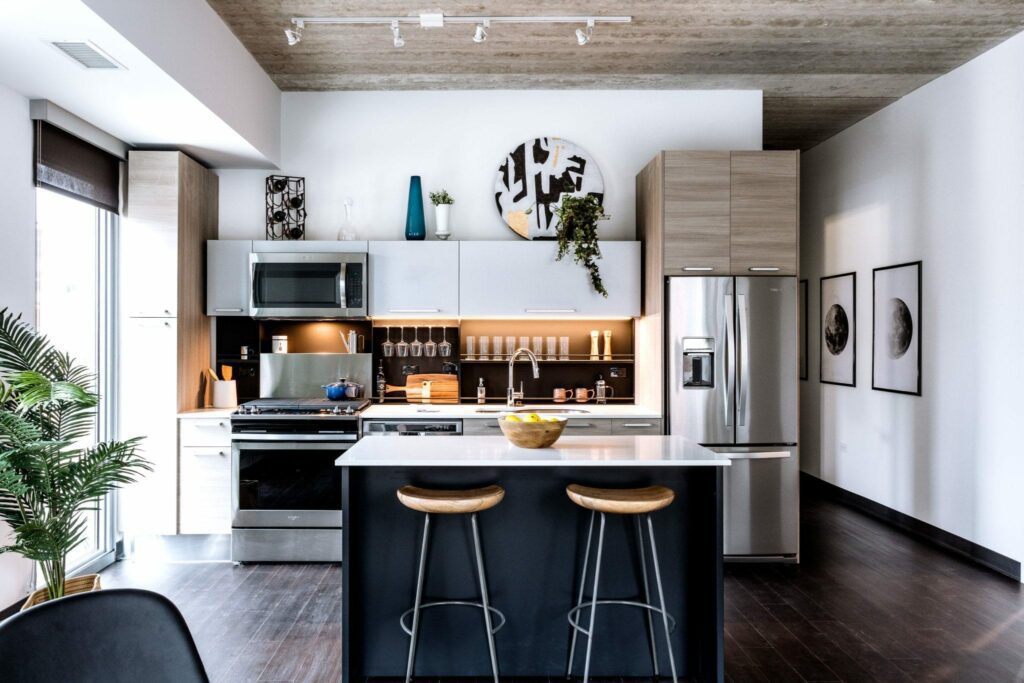 What is a Convertible Apartment?
A convertible apartment is the intermediate floor plan between a studio and a one-bedroom layout. When a studio has an additional nook for bedroom space or even an obviously allocated spot for a bed, it can then be considered a convertible.
When a property offers a convertible layout, it usually means the space is larger than a studio and has a separation between the main living area and the sleeping area. This separation can simply be an alcove for the bed, a partial wall, a separate room with a sliding door, or extra space like a hallway that creates a buffer between the sleeping alcove and kitchen/living area.
Convertibles and junior one-bedrooms are often very similar layouts, and the terms are sometimes used interchangeably. Usually, junior one-bedrooms are smaller versions of a property's one-bedroom floor plan without a bedroom door. The price-point for a junior one-bedroom tends to be close to a convertible, with studios slightly below that range.
Available Convertible Units
Now that you're more familiar with exactly what a convertible apartment layout means, it's time to find the right convertible apartment in Chicago. Thankfully, we've got plenty of different options that all offer luxurious living and killer amenities:
Seven 10 West – 710 W Grand Ave – Conveniently located in River West, between River North and Fulton Market, this boutique apartment building features progressive amenities for today's modern renter. For a boutique property, Seven 10 West still offers an impressive amount of amenities, including automated dry cleaning and package delivery systems, bike storage, and a private dog park.
Wolf Point West – 343 W Wolf Point Plz – Nestled in Chicago's River North neighborhood, these luxurious apartments boast phenomenal views and premier walkability. Convertible apartments feature designer finishes and features, as well as expansive windows showcasing the city's best architecture. Wolf Point West hosts an array of in-demand amenities, including a co-working hub, resident lounge, state-of-the-art fitness center, and much more.
NewCity – 1457 N Halsted St – Located within the NewCity shopping complex near some of the city's best shopping and dining, these upscale residences deliver the ultimate convenience. Find a convertible apartment that boasts floor-to-ceiling windows for spectacular views of Lincoln Park and beyond. Each unit is complete with detailed finished and access to competitive amenities.
Sentral (formerly Essex on the Park) – 808 S Michigan Ave – This new 56-story high-rise offers convertible apartments with an unbeatable lakefront living experience in South Loop. Sentral features incredible amenities, including a dramatic four-story winter garden with an indoor pool overlooking Grant Park, an outdoor patio with grilling stations, a fitness center with an indoor/outdoor yoga studio, a party room, cocktail lounge, and more. Residents can also enjoy all of the services of the adjacent Hotel Essex.
A convertible apartment in Chicago may be the route to take, or you may still consider other units. Let a trusted LLCR broker advise you on the best apartment layout to suit your needs.
Interested in learning more about the different types of apartments Chicago has to offer? Click the button below!

Follow Us on Social
Apartment Experts
Spend less time apartment hunting, and more time living. Luxury Living is a complimentary service to make your apartment search easier, and even fun. Whether you're new to the city or simply in need of a change, we are here to help.