Lakeshore East Restaurants to Book for Dinner
June 12, 2019 | By Luxury Living Chicago Team
Reading Time: 2 Minutes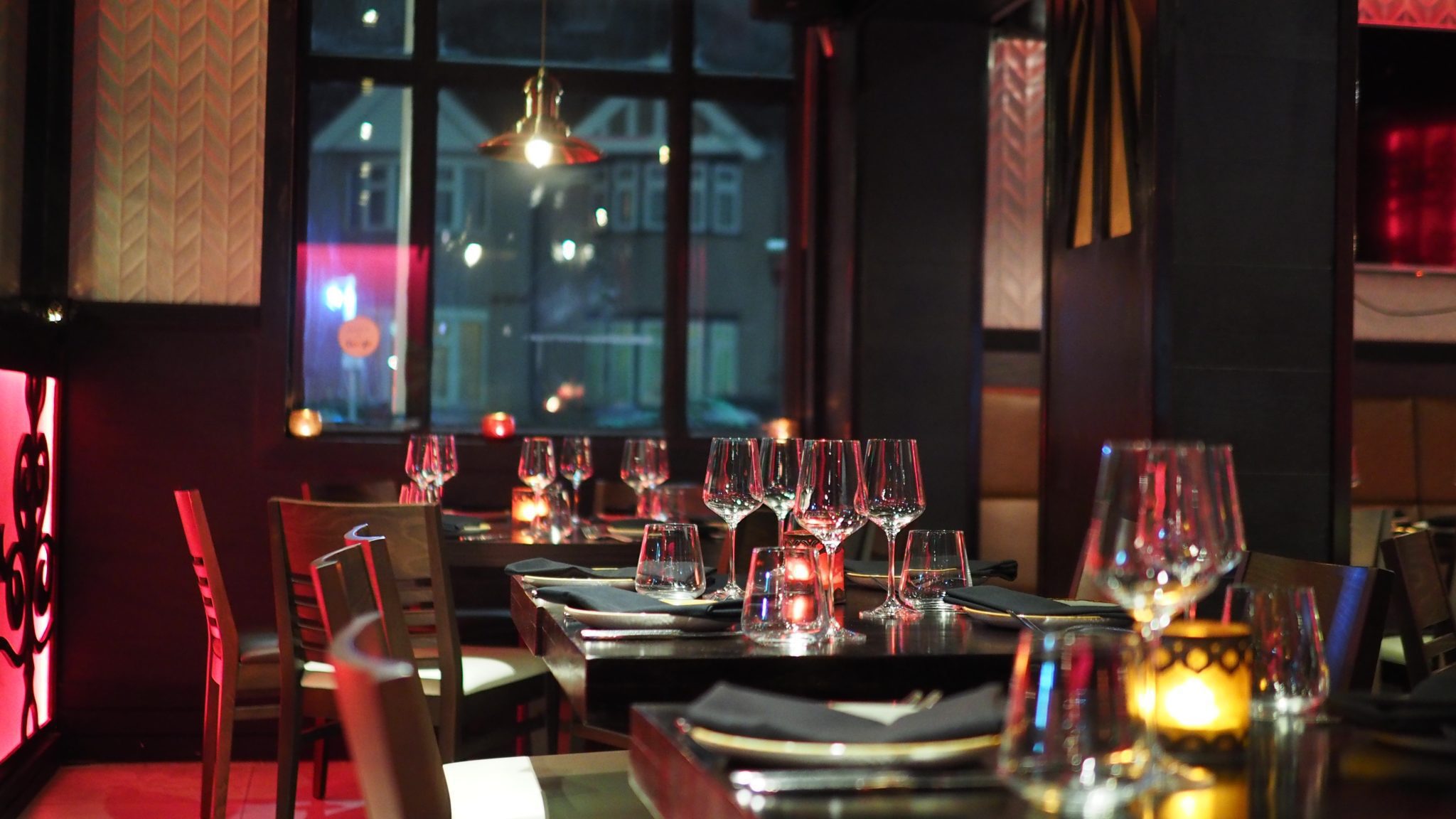 Lakeshore East may be downtown Chicago's best-kept secret. This hidden gem is tucked away into an enclave adjacent to Michigan Avenue and west of Lakeshore Drive, right where the river meets the Lake and sits atop an award-winning six-acre public park.

Along with an incredible location, this luxury neighborhood boasts incredible dining options.

New Restaurants in the Area
Pizza aficionados will be thrilled to discover the recent re-opening of Robert's Pizza Dough and Co., located within the River East Art Center, minutes away from the Lakeshore East neighborhood. With 142 seats, this pizzeria has nearly tripled in size, while still serving the same delicious pizza creations and maintaining the same lively energy inside.
A couple of minutes down the road you can find Carson's Ribs for some mouth-watering BBQ, complete with stunning views of the city and river.
Although MingHin Cuisine in Lakeshore East has been around for a few years, it still remains the talk of the town. This Michelin-recognized, Cantonese restaurant offers a stunning interior, along with some of the top-rated Dim Sum in the country.

The Most Popular Spots to Try
Spend an evening at III Forks Steakhouse for a contemporary take on an upscale steakhouse. Along with USDA prime beef, this popular restaurant offers a lively lounge, breathtaking views of the park, and over 3,000 fine wines from the remarkable glass wine room.
For a bit more casual and authentic Chicago dining experience, treat yourself to some deep dish at Giordano's.
If you feel like expanding your palate, head up the road to get your Brit on at Elephant and Castle. This popular pub and restaurant features a delicious array of Brittish dishes, including the infamous shepherd's pie, fish 'n' chips, and bread pudding for dessert.
Best Place for Brunch and Drinks
If you're looking for a good spot to brunch, spend a weekend meal at Eggy's Diner for some urban comfort food and laid back vibes. Here you can enjoy all-day breakfast, lunch, dinner, and baked goods made from seasonal, local ingredients all in a fun dining environment.
Hidden on the lower level of the Swissotel Chicago Hotel you can find delicious brunch at the Geneva. This cozy breakfast restaurant features classic American cuisine with a European flair. On the same floor, you can also fine Amuse, a swanky lounge with hand-crafted cocktails and an impressive selection of drinks.
BIG Bar is another casual lounge worth checking out. This modern bar is located within the Hyatt and features floor-to-ceiling windows for expansive city views.

Set up a reservation at one of these delicious restaurants today for the chance to enjoy a worthwhile meal in Lakeshore East!

Follow Us on Social
Apartment Experts
Spend less time apartment hunting, and more time living. Luxury Living is a complimentary service to make your apartment search easier, and even fun. Whether you're new to the city or simply in need of a change, we are here to help.