Looking to Live Closer to Chicago Nightlife? We've Got You Covered
November 10, 2021 | By Lindsay Smith
Reading Time: 3 Minutes
Chicago is known for its emphasis on happening nightlife. If you're looking to be close to all the fun to be had at some of the Windy City's top cocktail bars, upscale lounges, and trendy brewpubs, check out these neighborhoods.
Neighborhoods Close to Chicago's Top Nightlife Scenes
The West Loop/Fulton Market area is a prime destination for some of Chicago's greatest nightlife.
Lazy Bird, an upscale jazz cocktail bar, has the perfect ambience for date nights or chill evenings with a small group. If you're into industrial lounge vibes, CH Distillery is a great place to hang out at and enjoy a classic Old Fashioned. Blind Barber is another great destination for the night; as this speakeasy bar is the perfect twist of old and new school and has a fantastic selection of cocktails.
Consider these Fulton Market and West Loop apartment buildings near some of the Windy City's popular nightlife:
Landmark West Loop – 1035 W Van Buren
Porte Chicago – 855 W Madison
The Mason Chicago – 180 N Ada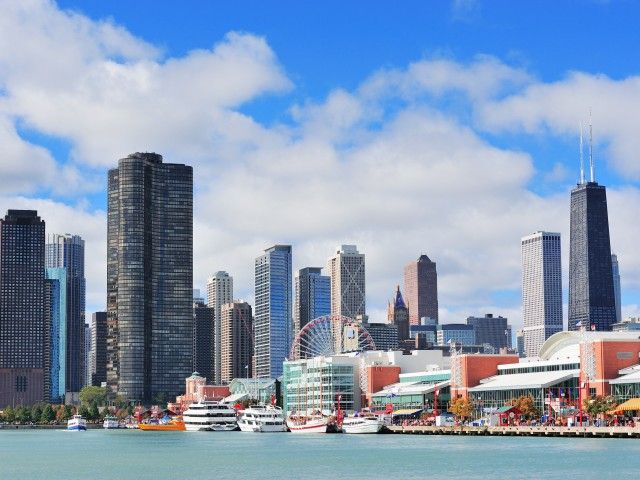 A few miles to the right of West Loop and not too far north of Chicago's Loop neighborhood, this prime area bordering the lake offers many impressive bars with tremendous views and even better drinks.
There are plenty of rooftop bars in this area, with one of them being Streeterville Social. Here, you can catch the views of the city and lake while sipping on a hand-made cocktail. If you're an avid speakeasy-goer, Drumbar is a great pick for you. Three Dots and a Dash is a fun topical escape from the city, and is hidden below the bustling streets of downtown Chicago.
Looking to be within walking distance of some of these happening Streeterville bars? Check out these luxury Chicago apartments:
500 Lake Shore – 500 North Lake Shore Drive
One Bennett Park – 451 E Grand
Moment – 545 N McClurg Ct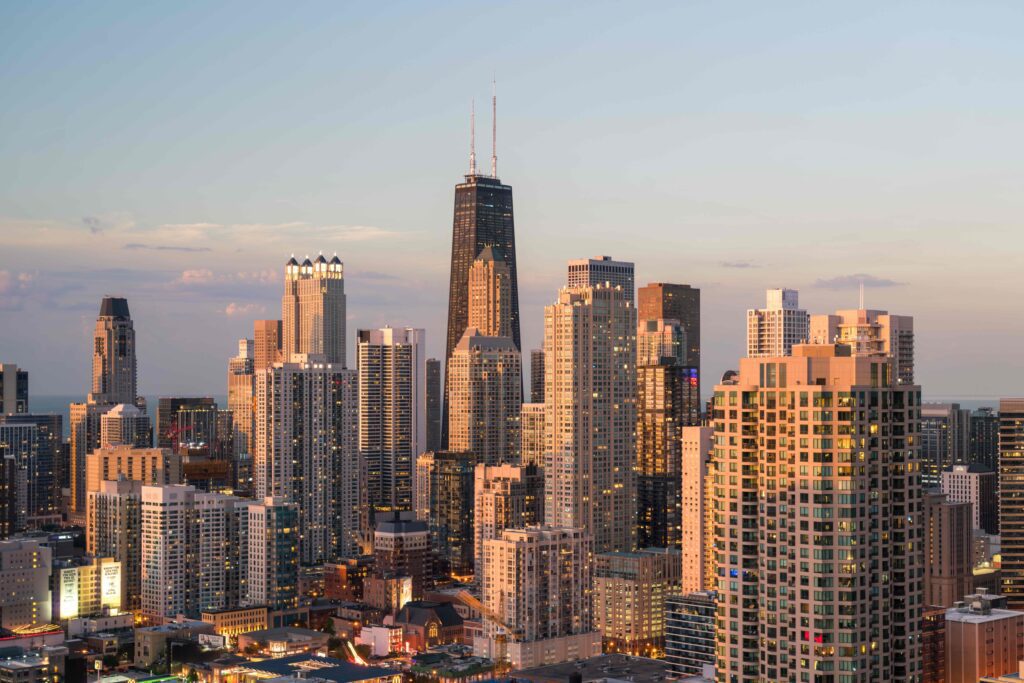 River North is considered one of the best Chicago neighborhoods for young professionals, partly because of its location, but also because of its extensive list of dining and nightlife options.
If you're on the hunt for a perfect date night spot with delicious cocktails, the Franklin Room will not let you down. Searching for something a little more lowkey? Head to Green Door Tavern for a local neighborhood vibe. Centennial Crafted Beer and Eatery is another great pick in River North, as this chic brewery offers a wide selection of rotating craft beers and a fantastic happy hour.
Ready to live near all the action? Check out these River North apartment buildings:
Residences at 8 East Huron – 8 E Huron
Eight O Five Apartments – 805 N LaSalle
3Eleven Chicago – 311 W Illinois
EnV – 161 W Kinzie St
Apartments Near Chicago's Nightlife
If you're interested in living near some of Chicago's best nightlife scenes, connect with your Luxury Living broker today. We are here to help you find the best place to live to match your interests.
Looking to live near some of the best live music venues, restaurants, or boutique shopping? Follow the link below!
Follow Us on Social
Apartment Experts
Spend less time apartment hunting, and more time living. Luxury Living is a complimentary service to make your apartment search easier, and even fun. Whether you're new to the city or simply in need of a change, we are here to help.