Luxury Living Chicago Realty is Hiring
October 26, 2016 | By JD Eaton
Reading Time: 2 Minutes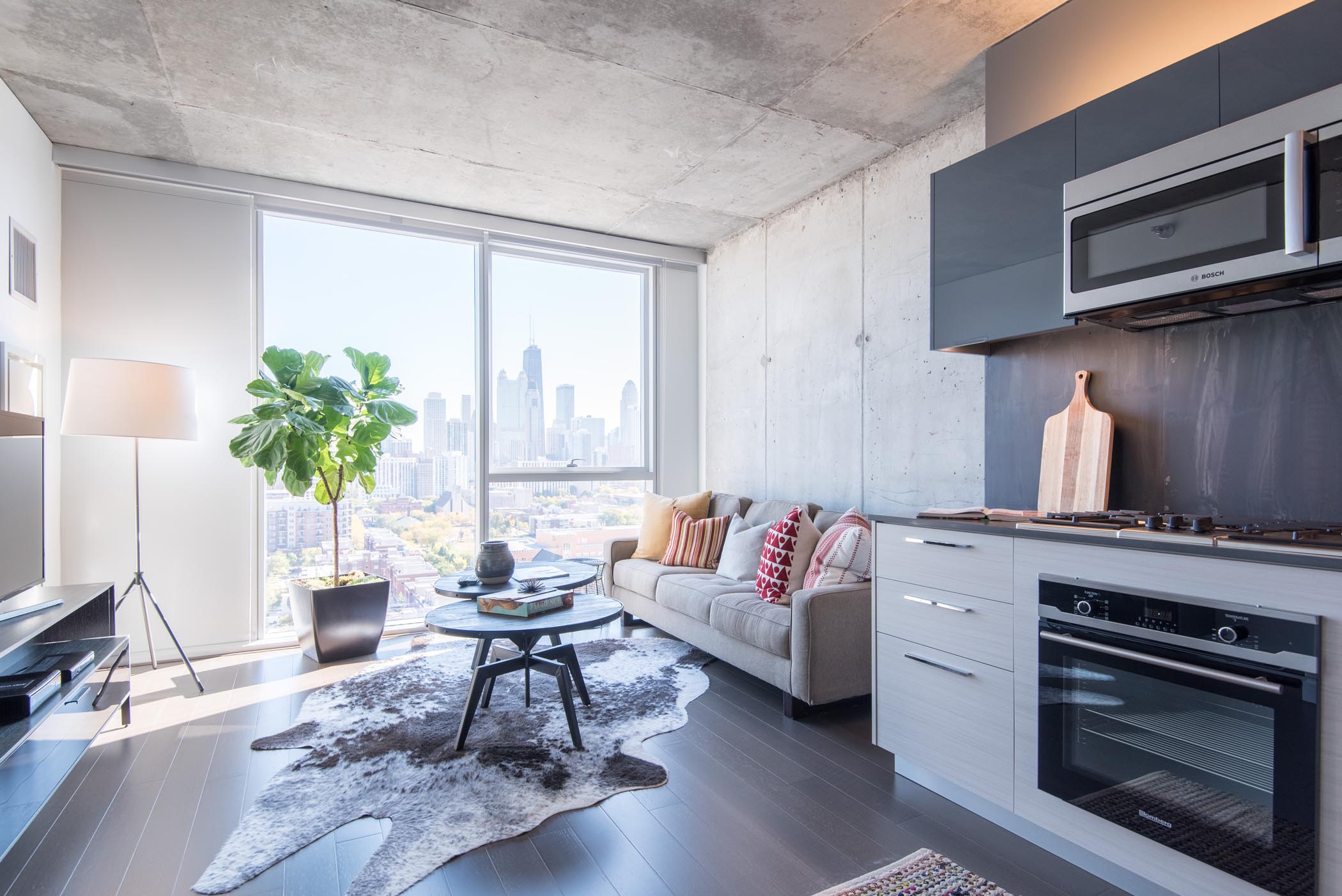 Luxury Living Chicago Realty is looking to expand their team in preparation for 2017, specifically within the Exclusive Leasing Division. The new employees will focus on leasing operations within the portfolio of exclusive multifamily developments represented by Luxury Living Chicago, which includes a variety of new construction lease-ups and properties across Chicago.
Luxury Living Chicago's fast-paced environment and innovative lease-up services ensure that Exclusive Team members are consistently challenged with new properties and processes. We are currently accepting applications for Leasing Managers and Leasing Agents. Please submit resumes directly to jobs@luxurychicagoapartments.com.
Leasing Managers will oversee the day-to-day leasing operations of select properties, including property marketing, financial reporting, application processing, and team communications. Requirements include knowledge of Chicago's luxury real estate market and at least 3 years of multifamily real estate experience in a senior sales or management role.
Leasing Agent Role
Leasing Agents will conduct on-site showings, manage client follow-up, and track client and property data for one luxury property or a portfolio of properties, dependent on experience. Ideal candidates are professional and personable with great communication and time management skills.
Why Work For Luxury Living Chicago?
Earlier this year, Luxury Living Chicago Realty secured a spot on the Inc. 5000, a selective ranking of the nation's fastest-growing private companies, for the second year in a row. Placed at #860, Luxury Living is ranked as the 5th fastest growing real estate company in Chicago and the 31st fastest growing company overall locally. With the number of projects in the company pipeline for 2017 and beyond, growth is expected to continue exponentially.
If you're interested in joining Luxury Living Chicago's rapidly growing team, please submit your resume to jobs@luxurychicagoapartments.com.
Follow Us on Social
YOUR INSIDE LOOK AT WHAT'S NEW ON IG
View on Social
About Us
At Luxury Living, we define "luxury" as a quality of life. Luxury living may mean having a home-office with breathtaking views from your apartment's floor-to-ceiling windows, or being within walking distance to your favorite restaurants and activities. Whatever luxury means to you, let us help you find it.
Learn More
Contact Us