Neighborhood Update: Streeterville's Newest Attractions
July 29, 2015 | By JD Eaton
Reading Time: 2 Minutes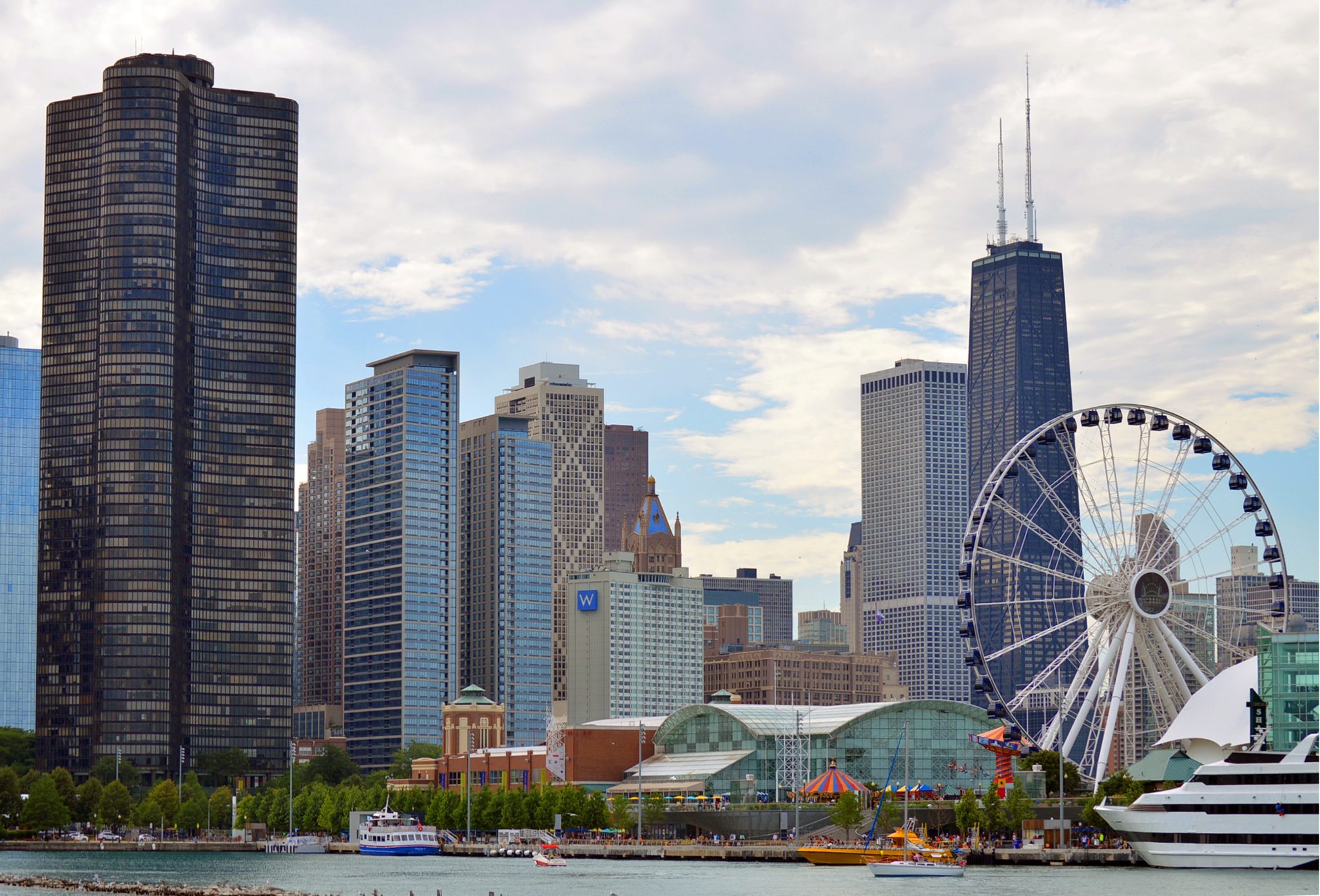 Chicago's Streeterville neighborhood is home to countless attractions, including Navy Pier, Ohio Street beach and AMC River East. Having a wide selection of restaurants and living so close to Lake Michigan and the Loop, makes Streeterville apartments the ideal home for many Chicagoans. There have been some excellent additions to the area this year, so here are a few of our new favorites.
Lyfe Kitchen
Joining the established and beloved River North location, Lyfe Kitchen opened this year at 259 E. Erie. Serving breakfast, lunch, and dinner, Lyfe Kitchen brings fast-food sensibility to healthy fare. Executive Chefs Art Smith and Jeremy Bringardner created the menu served at 15 locations across the country.
Pinstripes
If you're looking to mix things up a bit, check out Pinstripe's new space at 435 E. Illinois for a game of bocce or to bowl. The bistro menu is expansive with a variety of craft beers, handcrafted cocktails, and wine. With indoor and outdoor space, Pinstripes now offers a happy hour during the week from 3-6:30PM.
Kanela Breakfast Club
Located in the retail space at 500 N Lakeshore Drive, Kanela is finally filling a space that provides a welcome brunch alternative to the perpetually busy Yolk location down the street. With locations in Wicker Park, Old Town, and Lakeview, Kanela has a strong following in Chicago for their delicious Greek-inspired breakfast and lunch.
Whole Foods
When Dominick's closed, Streeterville's grocery shopping options became rather limited. Residents were delighted this January when Whole Foods opened at 255 E. Grand. The store carries natural and organic grocery products and serves a variety of prepared meals- from pizza and sandwiches to sushi. Streeterville's Whole Foods store is open seven days a week from 7AM to 10Pm.
If you're interested in this residential neighborhood tucked between the Magnificent Mile and Lake Michigan, visit our Streeterville neighborhood page to learn more about where to live, eat, work, and play.

Follow Us on Social
YOUR INSIDE LOOK AT WHAT'S NEW ON IG
View on Social
About Us
At Luxury Living, we define "luxury" as a quality of life. Luxury living may mean having a home-office with breathtaking views from your apartment's floor-to-ceiling windows, or being within walking distance to your favorite restaurants and activities. Whatever luxury means to you, let us help you find it.
Learn More
Contact Us