Plan Your Day — Here's What to Do in Lincoln Park, Chicago
July 13, 2018 | By Talia Abrams
Reading Time: 4 Minutes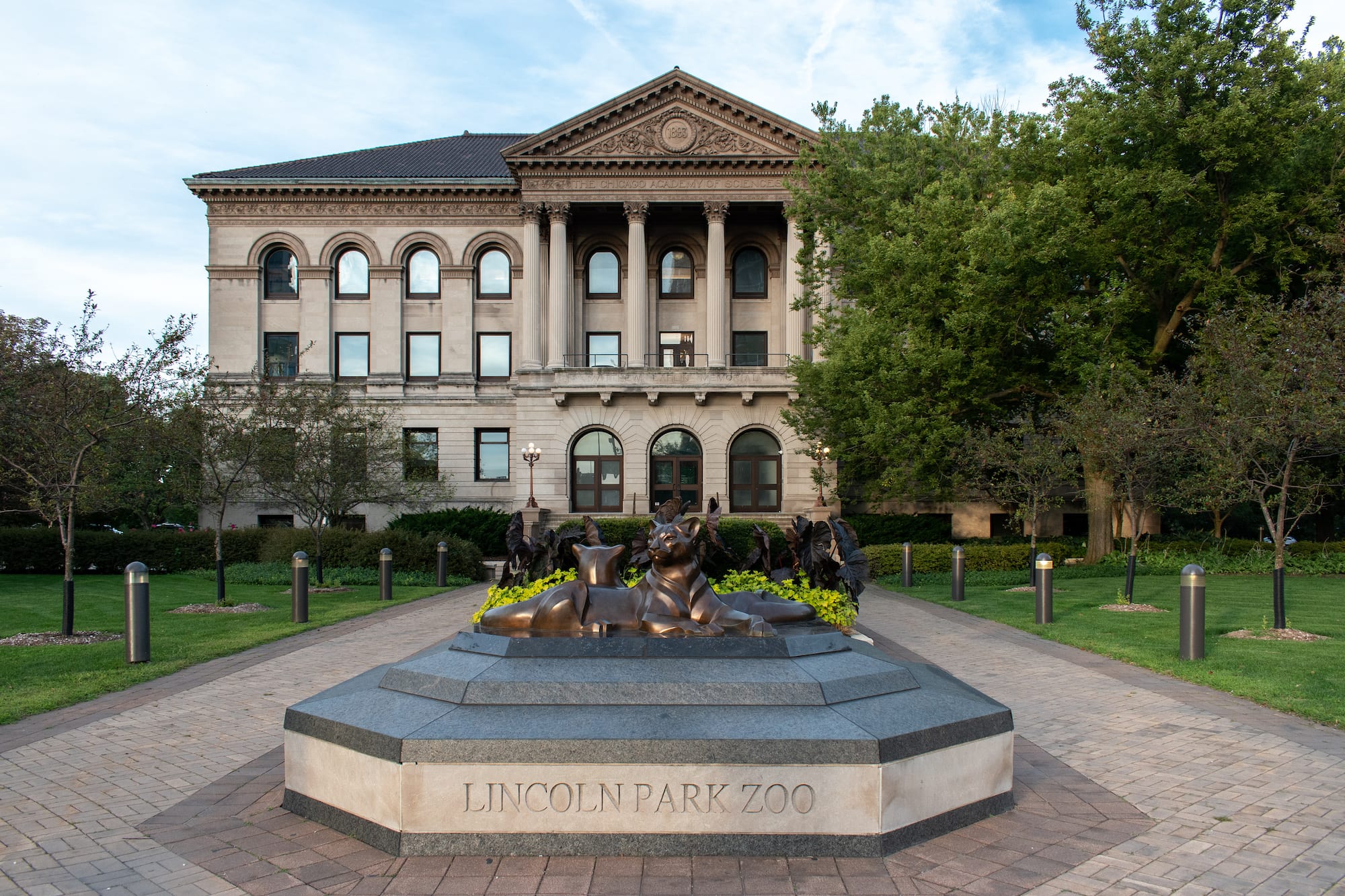 When someone visits Chicago, friends and family rush to them with suggestions and spending a day in Lincoln Park is often at the top of the list. Lincoln Park is unique because it's near Lake Michigan, close to downtown, and there is so much to do.
Planning your day in Lincoln Park can be overwhelming because of the many amazing things to do in the neighborhood, but this guide can help you decide which spots should be at the top of your list. We've broken down where to shop, dine and explore in Lincoln Park.
Shopping in Lincoln Park
Armitage Avenue is a local favorite destination for shopping, gift hunting, grabbing a coffee, getting lunch with a friend, or even getting a new pair of prescription glasses at Warby Parker.
From home stores like Jayson Home to concept grocery stores like Foxtrot, this bustling street is the go-to for Lincoln Park shoppers. The amazing men's and women's clothing stores on Armitage Avenue draw Chicagoans from all neighborhoods to spend a day in Lincoln Park.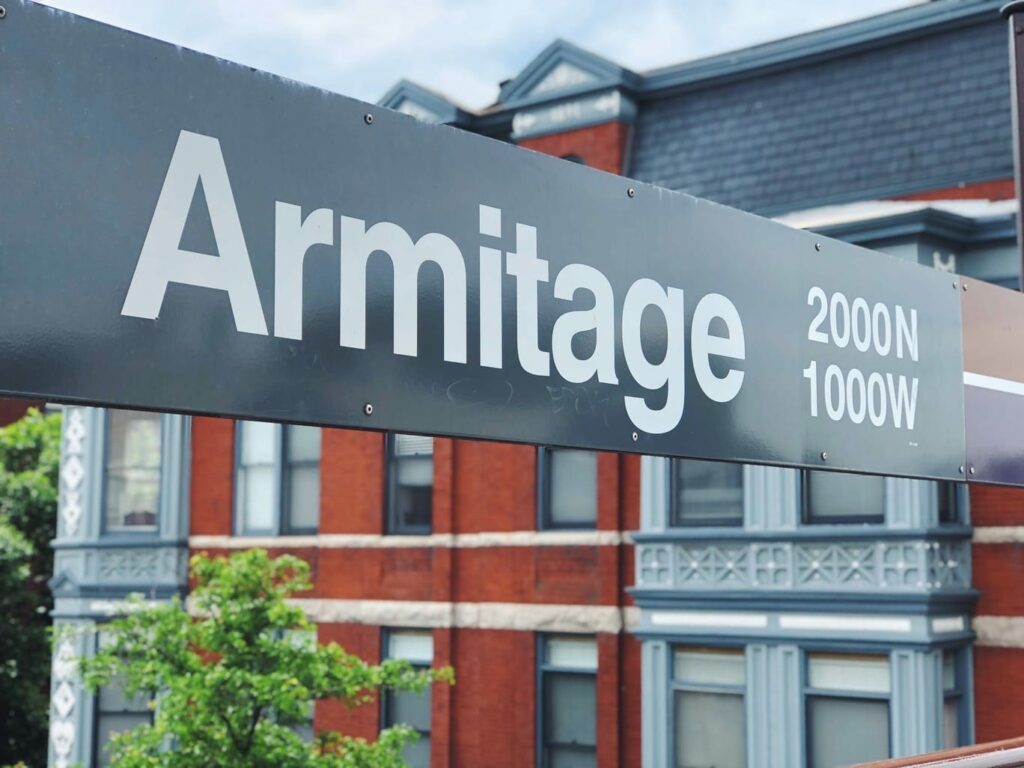 Here's more about the top spots you can't miss on  Lincoln Park's best shopping streets:
918 W Armitage Ave, Chicago, IL 60614
Tie Bar is a guy's dream shopping experience. Simple, visually appealing, and on trend. Tie Bar is the go-to spot for men's accessories and clothes, and this flagship location does not disappoint. From ties, cufflink and pocket squares to shirts, belts, suspenders and more, Tie Bar should go straight to the top of your list for all menswear needs.
934 W Armitage Ave, Chicago, IL 60614
Just steps away from the Armitage CTA brown line and purple line express trains is Art Effect an amazing boutique and gift shop –  With highly coveted and current brands such as Velvet, Lollia, S'well and more, stepping into Art Effect is just like stepping into a dream fashion Pinterest board. Quality and fashion-sense are plentiful at this awesome Lincoln Park shop, so be sure not to miss it.
 912 West Armitage Chicago, IL 60614
Smack in the middle of everything lies Pogo Boutique, a luxury sneaker store. The upscale athleisure is unique and different products from trendy brands like Nike, Adidas, Cotton Citizen, Alexander McQueen and more. Pogo primarily caters to female trendsetters, but sells male and unisex shoes as well. Head over to Pogo to get the first look at the newest high-end sneakers out there.
Dining in Lincoln Park
807 W Webster Ave, Chicago, IL 60614
Simple, fresh, healthy greek food with a side of greasy-spoon greek fries, please! Tina Fey's favorite restaurant in Chicago during her Second-City days, Athenian Room is a classic spot to get dinner with family or friends. Bring your dog and sit outside on the patio or sit at a cozy table inside when the weather in Chicago gets chilly!
1954 N Halsted St, Chicago, IL 60614
These two beautiful restaurants are actually attached, so if you can't get a table at Summer House, hit up Stella Barra! Or visa versa. Both restaurants have indoor and outdoor seating options, mouthwatering food and even better desserts.
1220 W Webster Ave, Chicago, IL 60614
Famous for their chocolate pudding, Floriele started as a stand at Green City Market, but after great success, opened up a huge two-story bakery and cafe on Webster Ave – right in one of Lincoln Park's most popular areas for shopping and dining. Floriele is best for breakfast, lunch, coffee, and pastries.
 1208 W Webster Ave, Chicago, IL 60614
Steps away from Floriele, Sweet Mandy B's is the classic bakery with board games, coffee and some of the best cupcakes in Chicago. There's just that classic sweet-mandy-b's-flavor to the cupcakes, cakes, and cookies that cannot be replicated. Head over to the classic Lincoln Park Bakery for a delicious sweet treat and a good time in the best-smelling place in town!
Exploring Lincoln Park
2001 N Clark St, Chicago, IL 60614
Sitting on 35 acres of prime Lincoln Park real estate, Lincoln Park Zoo is a great place to spend the day. Open 365 days a year and completely free to enjoy, Lincoln Park Zoo is great to visit at any time of year.
Come to the zoo and learn about a wide range of animals from around the globe. New animals are welcomed to the zoo regularly – right now Finely, the 2-year-old African Giraffe and Talini, the female Polar Bear are among the newest additions!
In the winter, enjoy Zoolights, a huge nighttime light show that lasts all winter, illuminating the snowy zoo with twinkling lights and spirited music.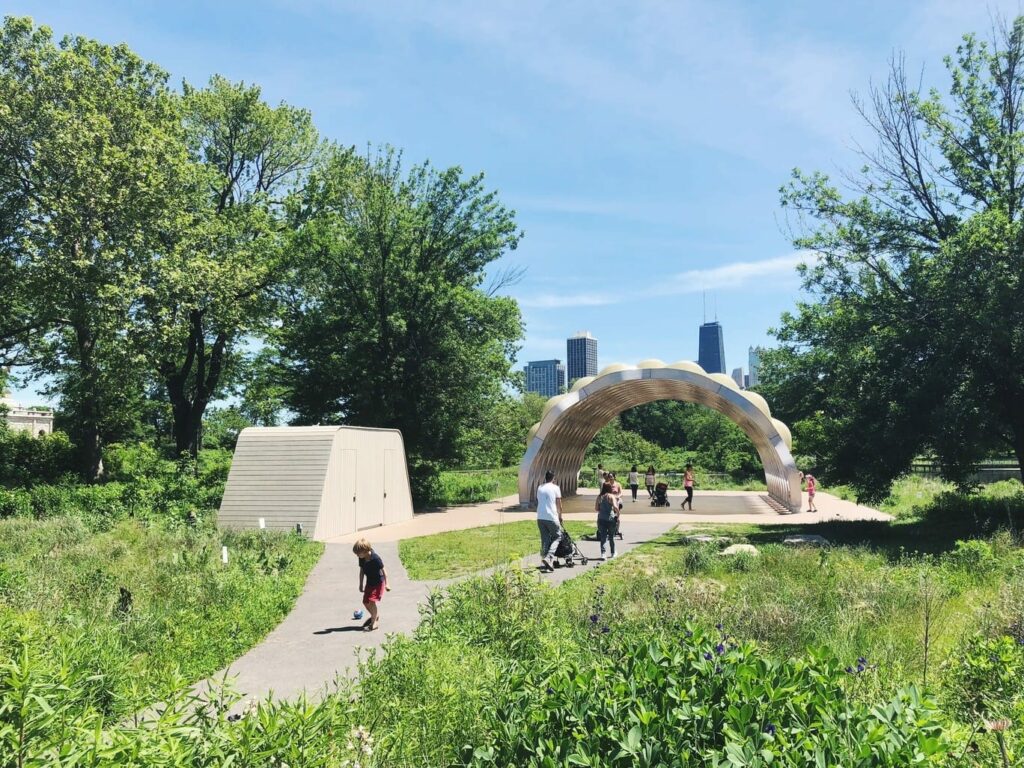 Rent
Divvy
 Bikes
In a bind? Grab a Divvy. For just $3/trip or $99/year, you'll always find yourself with a bike in Chicago. Divvy bikes are great for commuting, running errands or simply joy-riding! Look at the system map to see where you can pick up and drop off your Divvy at a docking station near you.
1600 North Lake Shore Drive, Chicago, IL 60613
Lie in the sand, walk along the water or even jump off the iconic ledge lined with bright orange ladders at North Ave Beach this summer. Open from 6 a.m. to 11 p.m., lifeguards are on duty from 11am-7pm. This beach is ready for you to explore!
Do you love Lincoln Park as much as we do? Spending a day in the neighborhood is so much fun – and hopefully, with this guide, you can plan completely stress-free.
Enjoy the amenities of a luxury Lincoln Park apartment: swimming, yoga, running, tanning on the terrace or grilling are also amazing ways to spend a day in Lincoln Park. Start your search for a new home in this charming neighborhood by clicking the button below. 
Follow Us on Social
Apartment Experts
Spend less time apartment hunting, and more time living. Luxury Living is a complimentary service to make your apartment search easier, and even fun. Whether you're new to the city or simply in need of a change, we are here to help.