Famous Celebrity Homes In Downtown Chicago
July 6, 2018 | By Talia Abrams
Reading Time: 2 Minutes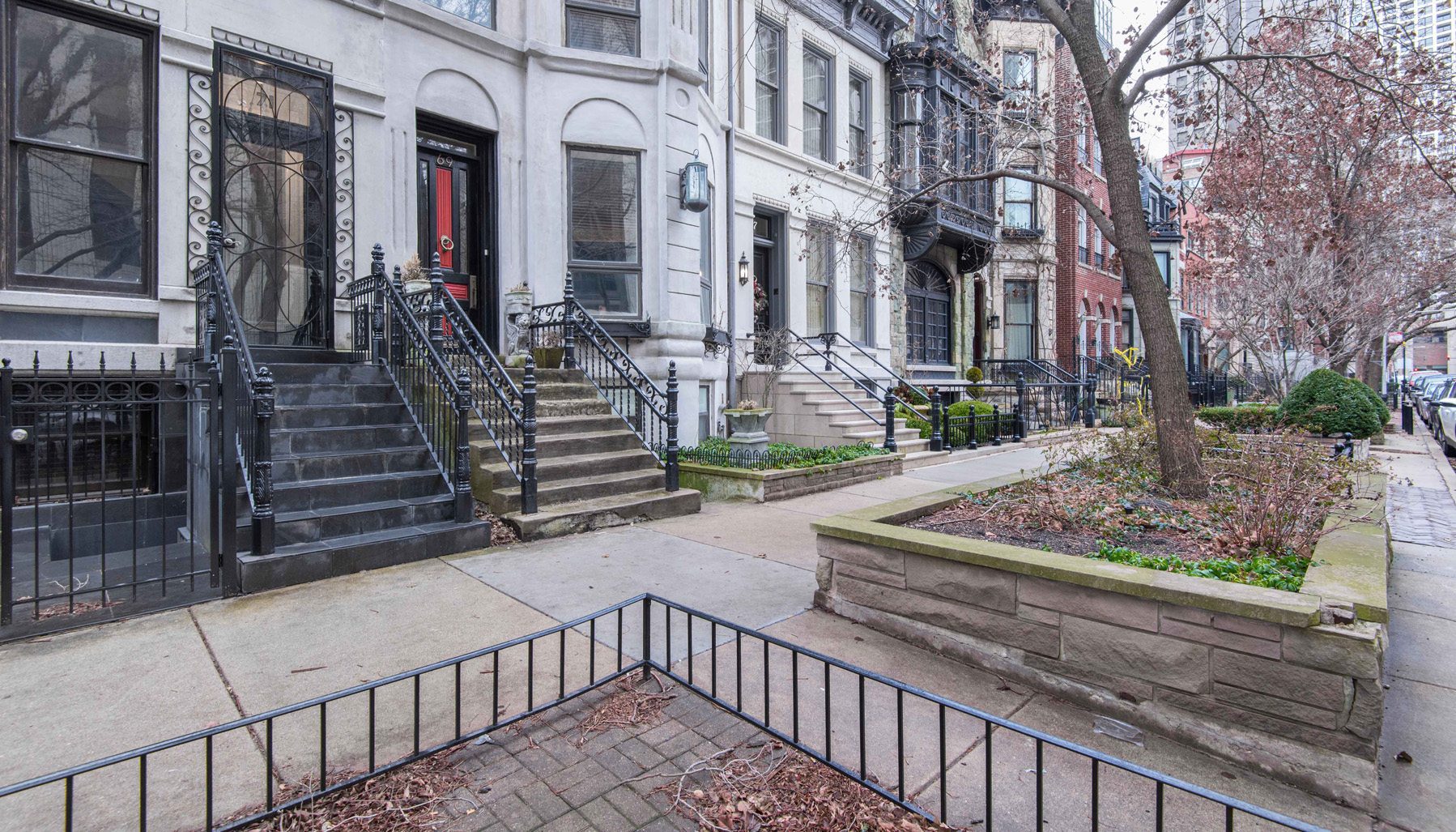 Nothing is more exciting to us than seeing a stunning apartment or condo on the market and it's even more fun when the former resident was famous! Check out these five celebrity homes in the Chicago real estate world that everyone has their eye on right now.
Old Town Mansion Owned by Cubs Player Jason Kipnis
What: 5 bedroom 7,000 square foot Old Town mansion. Features 5 fireplaces, a rooftop deck, and unique high-end finishes.
Where: Old Town, Chicago
How much: $2.8 million.
Show me: Curbed Chicago article with photos
Wrigley Mansion 
What: Rare, surviving, Gilded-age, Theurer-Wrigley House, has a new owner.
Where: Lincoln Park, Chicago
How much: $4.65 million.
Favorite part: It's multi-functional. This property can serve as a private residence or school, apartment, condo, retail space, restaurant, library or gym conversion.
Show me: Curbed Chicago article with photos – Wrigley Mansion
Chance the Rapper's  Streeterville Condo
What: Chance the Rapper, Chicago's most beloved musician, bought a new condo in Chicago.
Where: Streeterville, Chicago
How much: $4 million
Favorite part: Floor-to-ceiling windows and incredible city views
Show me: Curbed Chicago article with photos – Chance the Rapper
Vince Vaughn's Huge Magnificent Mile Penthouse
What: Vince Vaughn is selling his 12,000 sq/ft, 5-bedroom, triplex penthouse
Where: The art-deco residence, The Palmolive Building, 159 East Walton Place, Chicago
How much: Back in 2011, the 35th, 36th and 37th-floor penthouse was listed at $24.7 million, but wouldn't sell. The floors were split up and the top two floors just sold for $8 million. The sale for the 35th floor is still pending.
Favorite part: Natural light and leather features
Show me: Curbed Chicago article with photos – Vince Vaughn's triplex penthouse
Former Bear, Brandon Marshall, Listing Michigan Avenue Penthouse for $5 Million
What: Former Bear, wide-receiver, Brandon Marshall, sold penthouse condo built in  Montgomery Ward's former headquarters.
Where: Michigan Avenue with views of the Lake Michigan and Navy Pier
How much: $5 million (last year the condo was being rented out for around 19,000/month)
Favorite part: 2,000 sq/ft outdoor balcony space
Show me: Curbed Chicago article with photos – Brandon Marshall's penthouse
Click here to view our available luxury Chicago apartments and schedule a showing with a member of the Luxury Living Chicago Realty team today! 
Follow Us on Social
Apartment Experts
Spend less time apartment hunting, and more time living. Luxury Living is a complimentary service to make your apartment search easier, and even fun. Whether you're new to the city or simply in need of a change, we are here to help.