What is Co-Living?
July 10, 2018 | By Hannah Amdur
Reading Time: 2 Minutes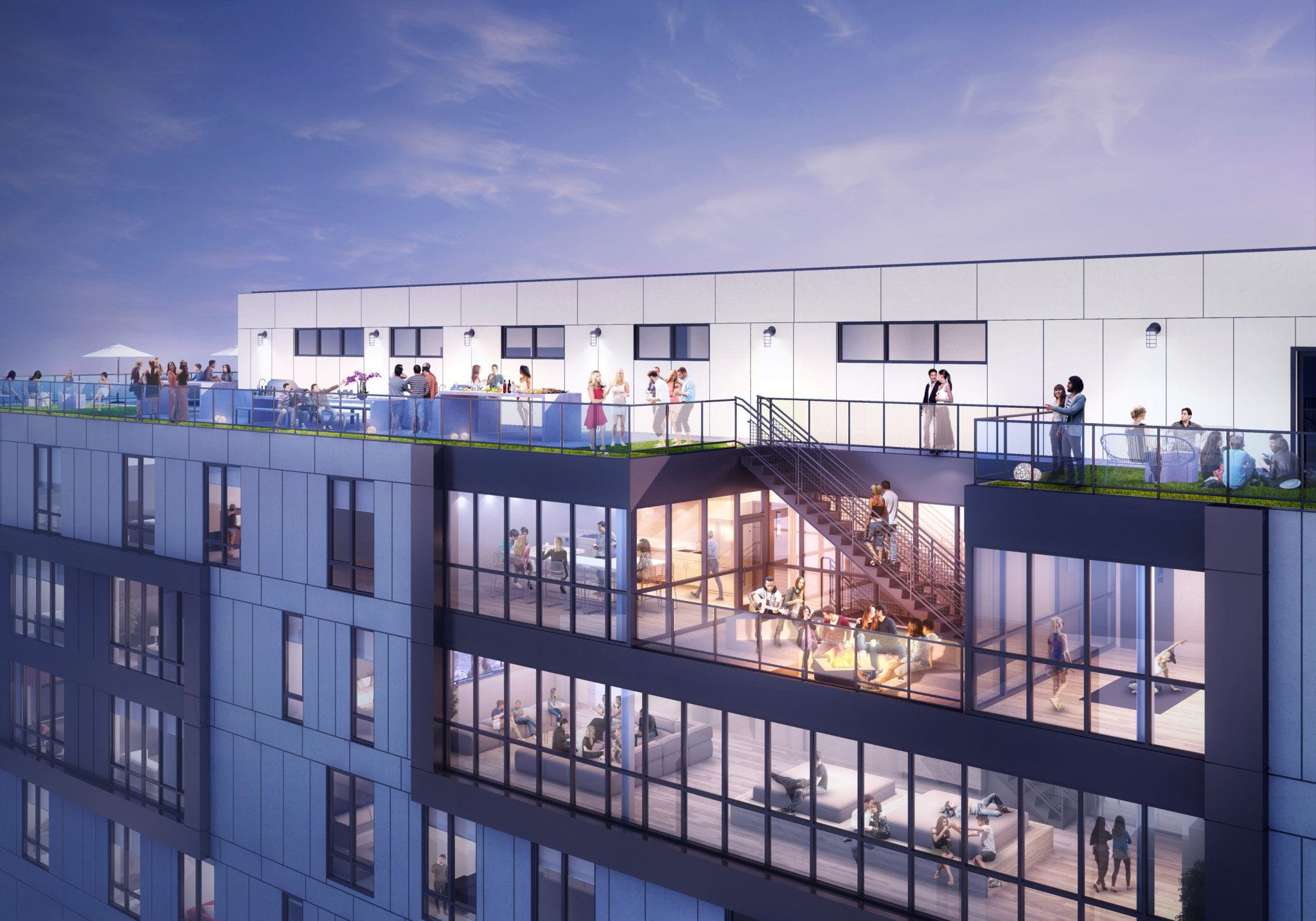 Co-living is a uniquely affordable and efficient way to live in downtown Chicago, built with the human need for community in mind. These shared spaces help residents stay connected, and are built for the hustling young professional on a budget.
According to CBS, "Co-living is a growing trend in Chicago as the price of rent continues to rise. Adults are sharing living spaces to gain a sense of community and save money." By renting by the bedroom, tenants are able to live in brand new luxury buildings and enjoy amazing amenities while taking less of a financial blow than they would when renting an entire apartment.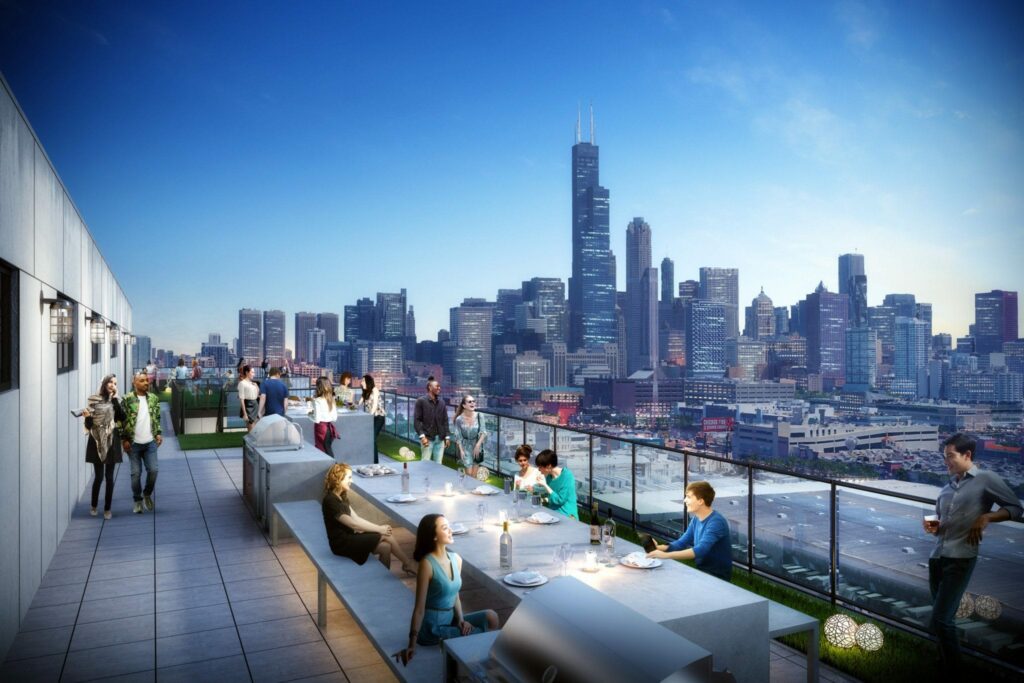 Co-living removes hassles like finding roommates, buying furniture, and splitting bills. The typical setup of these urban residences involves shared common spaces such as the kitchen and living room, with private bedrooms and oftentimes private bathrooms too. These apartments are typically furnished (down to the forks and knives) which further simplifies the move in process. Co-living has proven to be more than just a trend due to its attractive emphasis on amenities, simplified living and community.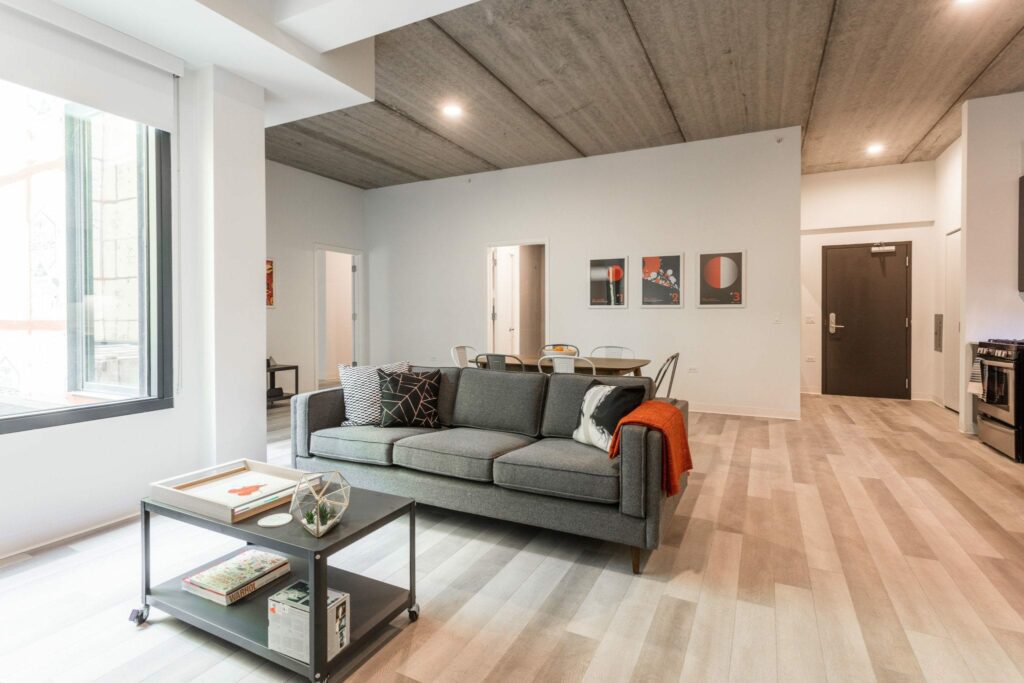 X Chicago Apartments is a brand new apartment community at 710 W 14th St, southwest of Chicago's Loop neighborhood, that was crafted with you in mind.  X Chicago provides proximity to downtown, while also bordering Pilsen and Little Italy.
X Chicago offers amenities such as a state of the art fitness center, dry cleaner, maid service, dog run, social events, package service, rooftop grills, cocktail terrace, co-working space and more.  Built on the belief that life's better with company, social events such as rooftop yoga, mixology classes, outdoor movie night and more add vibrancy to the social lives of busy millennials. These events will provide a unique opportunity for residents to connect with their neighbors, and form meaningful relationships with others who share common interests and passions.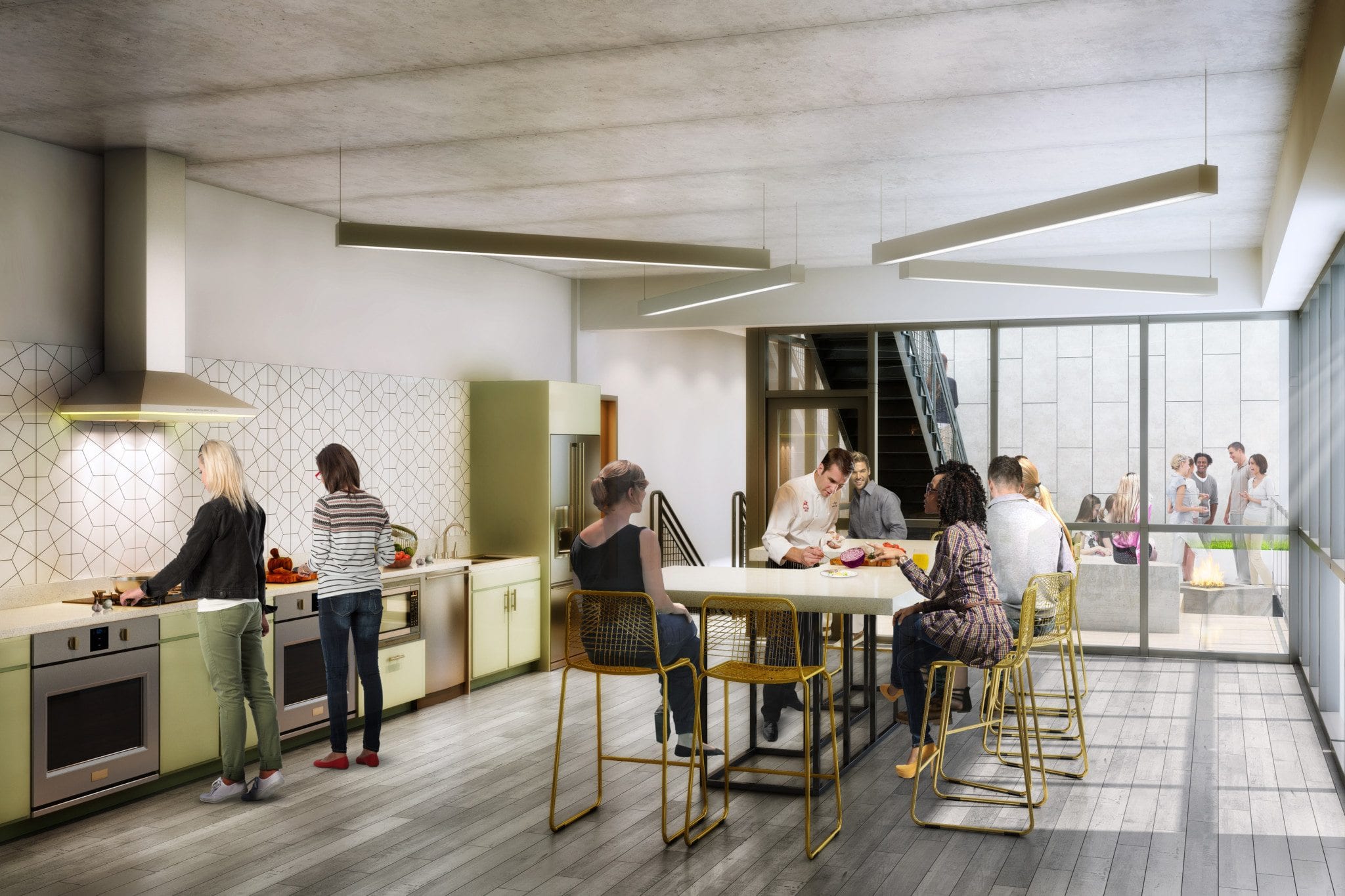 Co-living enables young professionals to live in desirable areas of costly cities, while also offering a quick and easy move-in process and no need for a long term commitment.
X Chicago offers lease terms as short as 9 months, and even finds your roommates for you. Then everyone signs their own lease and gets billed individually for their share of utilities. All roommates commit to a code of conduct that ensures a considerate living environment. If you value openness, social living and collaboration, then co-living is a great option for you.
To view photos and learn more about X Chicago's apartments and amenities, follow the link below.

Follow Us on Social
Apartment Experts
Spend less time apartment hunting, and more time living. Luxury Living is a complimentary service to make your apartment search easier, and even fun. Whether you're new to the city or simply in need of a change, we are here to help.