Questions to Ask on Your Apartment Tour
September 7, 2016 | By JD Eaton
Reading Time: 2 Minutes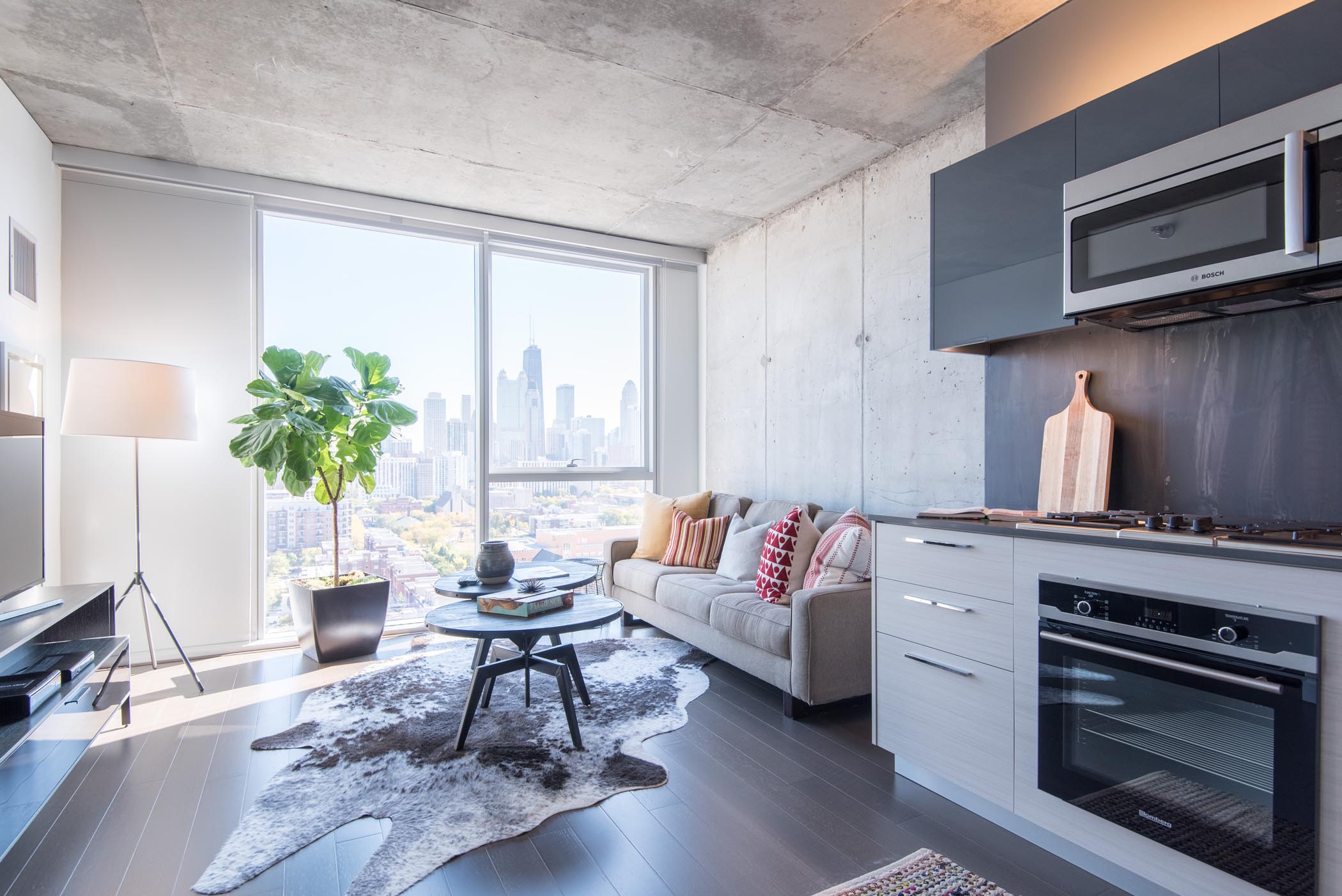 When searching for a new Chicago apartment, you will see multiple properties. On each of those tours, you probably see multiple floor plans, a variety of finishes and views, different amenity spaces, and all in totally different locations. It can be overwhelming to say the least. When you're reviewing and digesting all of this apartment information, you'll often think of a question or two that you forgot to ask. And unfortunately, those answers are often pretty important in making your big decision.
We've gathered a list of questions to ask when searching for a new apartment, all of which are applicable beyond Chicago for any multifamily development. If it seems like a lot to remember, just contact our team of experienced brokers to assist with your search. Their value goes above and beyond asking the right questions- see what makes us different.
What's included in the rent?
Some buildings will bundle specific utilities into the rent and some will not. Most Chicago buildings include full amenity access within the monthly rental price, but that is not always true in other cities.
Is there guest parking?
When a property has a private garage, the rules for guest parking can vary. Some new developments actually offer free guest parking, but most buildings have public garages and sell discounted packets of parking vouchers to residents.
How do utilities work?
The majority of downtown Chicago apartments have a utility package, where bills are bundled together and residents pay a flat monthly fee. Electricity will almost always be based on usage and billed separately. Check out this blog post if you have more questions about how utilities work.
Are there any dog weight or breed restrictions?
Pet owners should always be informed about each building's restrictions and various fees for pets. However, people without pets don't think to ask about this until they decide to rescue a dog from the shelter or have an unfortunately noisy furry neighbor.
Is the building on a two pipe or four pipe system?
This question is all about your apartment's temperature control. Many older buildings have two pipe systems, where they push out hot air in the winter and cool air in the summer, but residents don't have any individual control. It can be less than ideal in a city like Chicago, when we have major temperature swings in the spring and fall.
How do packages work?
If you work long hours, this is important. Some properties have an on-site dry cleaner function as package receiving, but many of those close at 6 or 7PM. It's becoming more common for door staff to manage package receiving and have properties offer 24 hour pick-up.
Looking for more materials to prepare you for apartment tours? Stay tuned; next week we'll be releasing a downloadable apartment tour checklist!
Follow Us on Social
YOUR INSIDE LOOK AT WHAT'S NEW ON IG
View on Social
About Us
At Luxury Living, we define "luxury" as a quality of life. Luxury living may mean having a home-office with breathtaking views from your apartment's floor-to-ceiling windows, or being within walking distance to your favorite restaurants and activities. Whatever luxury means to you, let us help you find it.
Learn More
Contact Us