The 10 Best Apartment Features to Look Out For in Chicago
April 3, 2023 | By Lauren Bozarth
Reading Time: 5 Minutes
Look no further if you are in the market for a new place to call home with all the bells and whistles. The team at Luxury Living has compiled a list of the best apartment features worth adding to your wish list. So, read on to know what to look for!
The Windy City has some killer views, but imagine soaking up amazing sights from the comfort of your own home. That fantasy can become a reality if you secure an apartment with a view.
Now, the first place to start is determining what kind of view you are looking for.
If you're a sucker for the beautiful Chicago River, rest assured that a handful of neighborhoods provide access and views of this iconic waterway. Consider apartments in Streeterville, Lakeshore East, Gold Coast, River North, or the Loop. Here are some of our favorite building options: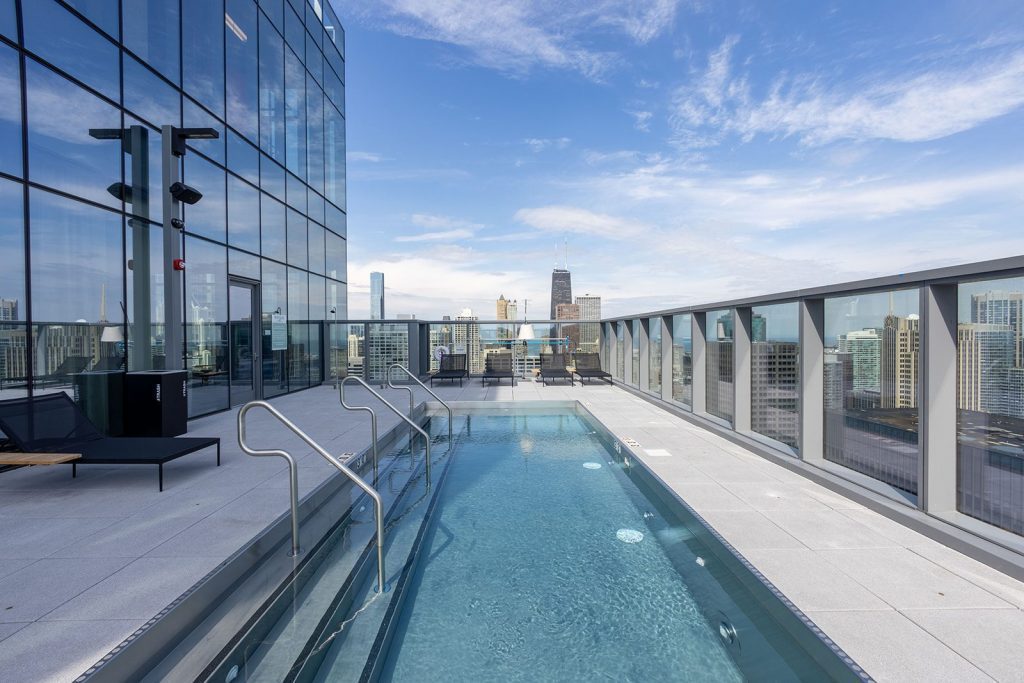 Those who prefer admiring a more expansive body of water should look into apartments with a view of Lake Michigan. These are just a few excellent choices:
An expansive skyline view is also quite a sight to see. If that's what you're hoping for, scope out these apartments: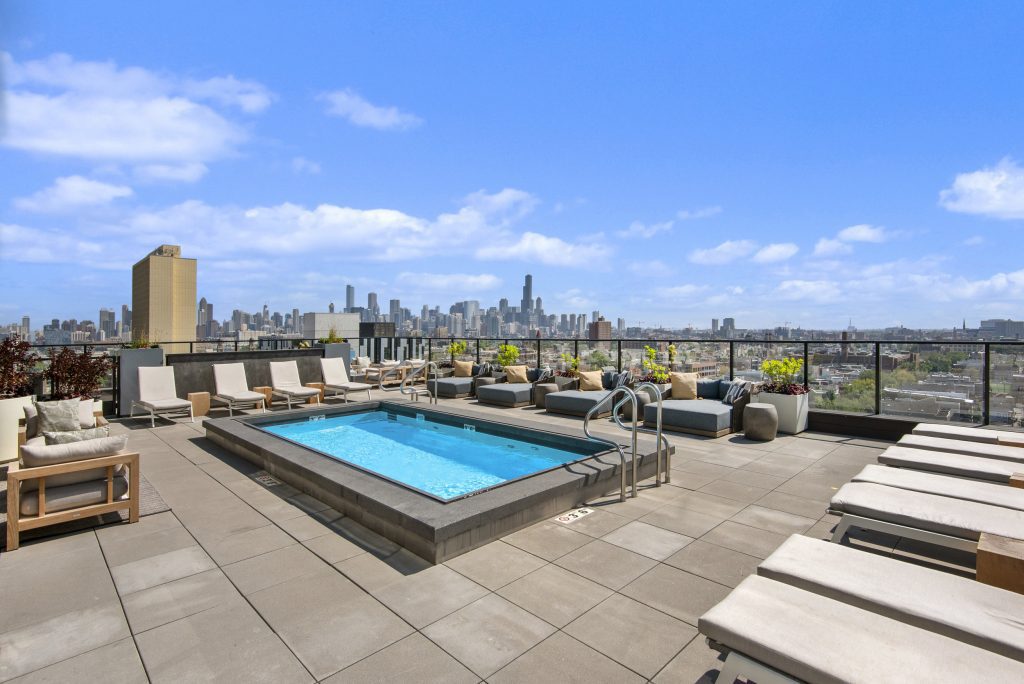 Floor-to-ceiling windows are one of the prime apartment features designed that make it easier for residents to enjoy amazing views. These expansive windows also help brighten a space, making it feel more expansive and allowing natural light to flood in.
While this feature is common in luxury apartments, we've narrowed down some of our top premier Chicago apartments with floor-to-ceiling windows: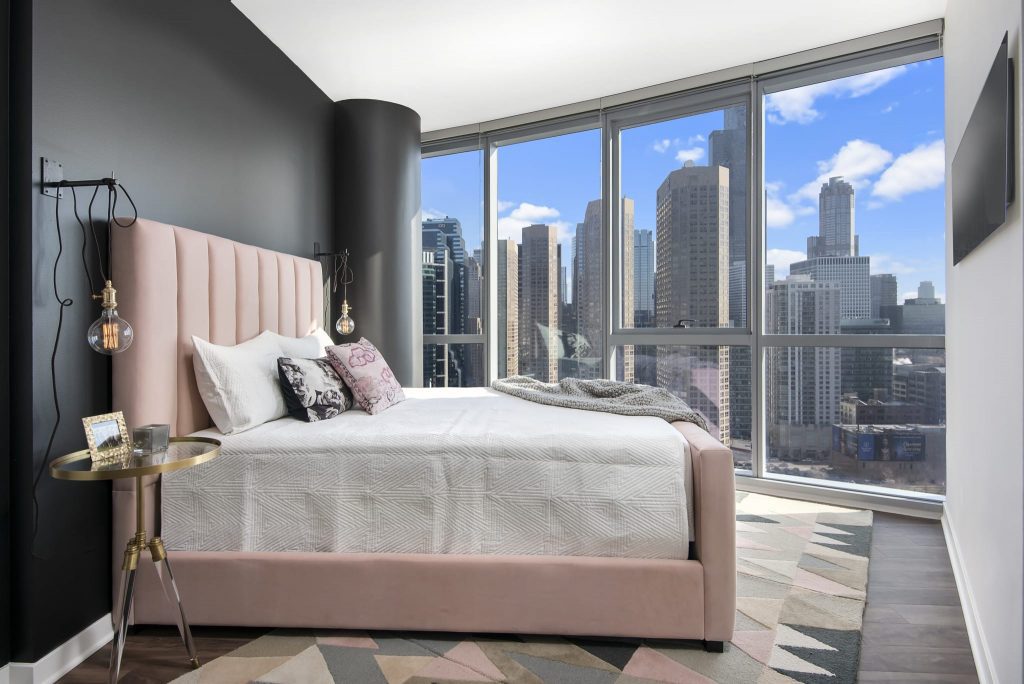 There is nothing cozier than an at-home fireplace. This design feature makes the Chicago winter more bearable and steps up the apartment game. Not only does it enhance the ambiance, but it can help create a great gathering place for friends and family.
If you would like a home with extra warmth and comfort, consider these Chicago apartments with fireplaces:
Balconies (or patios) remain a hot commodity in Chicago, especially when outdoor space is so precious. This design feature allows residents to enjoy fresh air, soak up the sunshine, take in Chicago views, and entertain visitors.
Depending on the size of the space, balconies can house lounge chairs, tables, grills, storage benches, and more.
We highly recommend looking into these apartments if you prioritize having your own patio: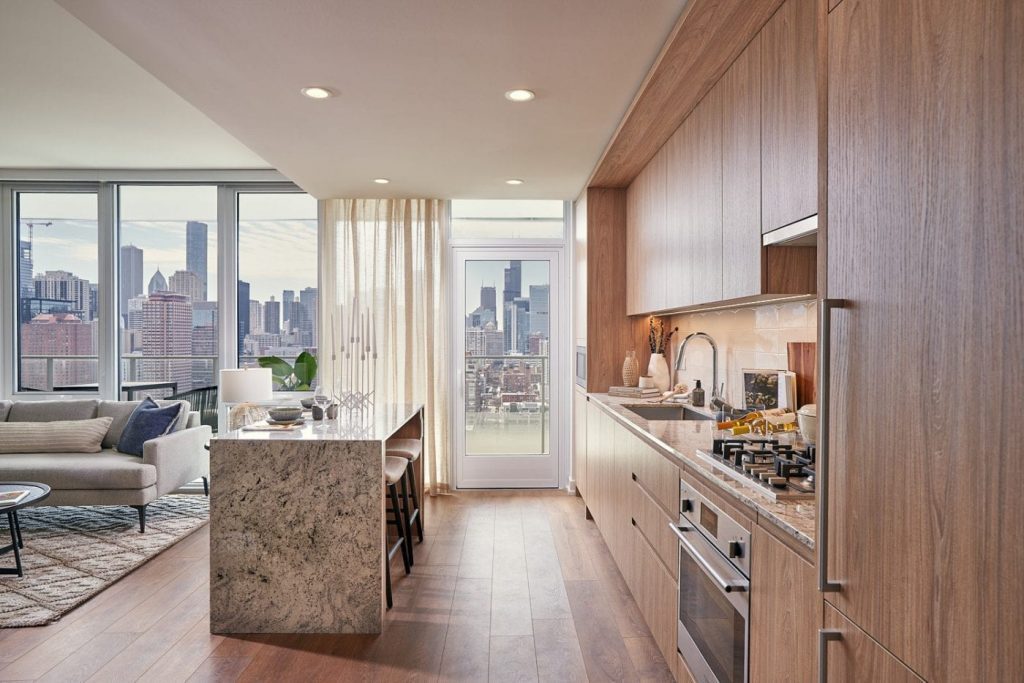 There may be no greater way to enjoy a Chicago summer than basking in the sun on a lounge chair or taking a dip in refreshing pool water.
If this rings true to you, be encouraged to know that plenty of luxury Chicago apartments boast pools. Check out the buildings that feature this desirable amenity on their rooftops (also ensuring phenomenal views):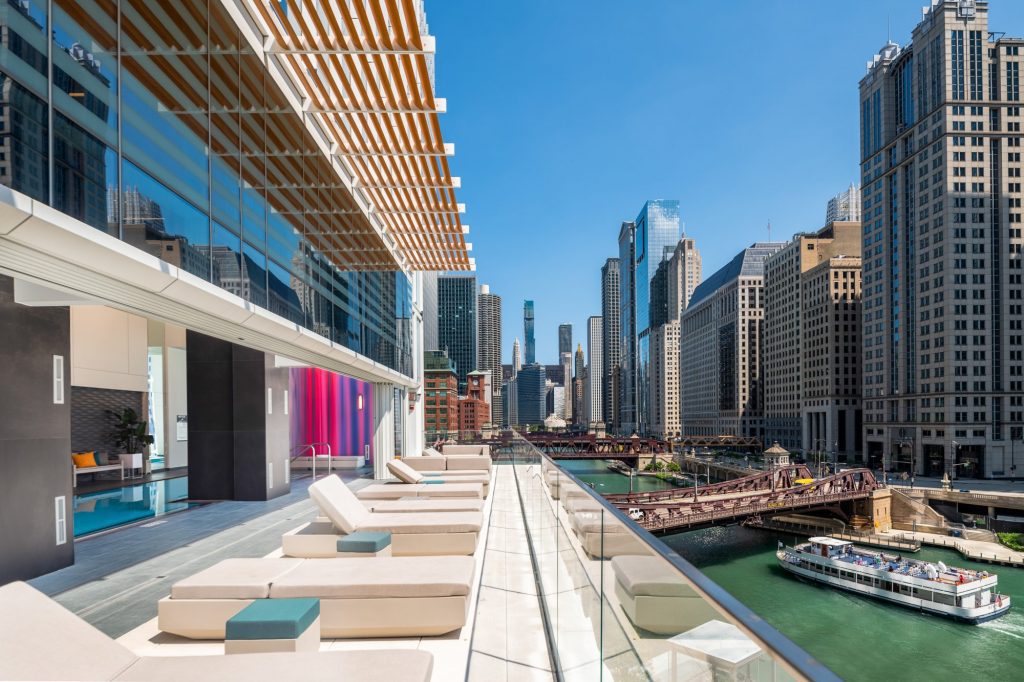 If you're factoring your pup into your apartment decision, look for apartments with dog amenities. You would be surprised how many buildings were designed with pets in mind. In fact, you can find pooch pampering features such as dog parks, grooming & pet washing stations, and more.
Here are just some of the pet-friendly Chicago apartments:
While some amenities prioritize pup pampering, others are also designed with human self-care in mind. It is easy to find Chicago apartments with spas, steam rooms, and saunas throughout the city.
These amenities make self-care extremely convenient and accessible. So, if you could use some extra easy pampering, these Chicago apartments are worth exploring: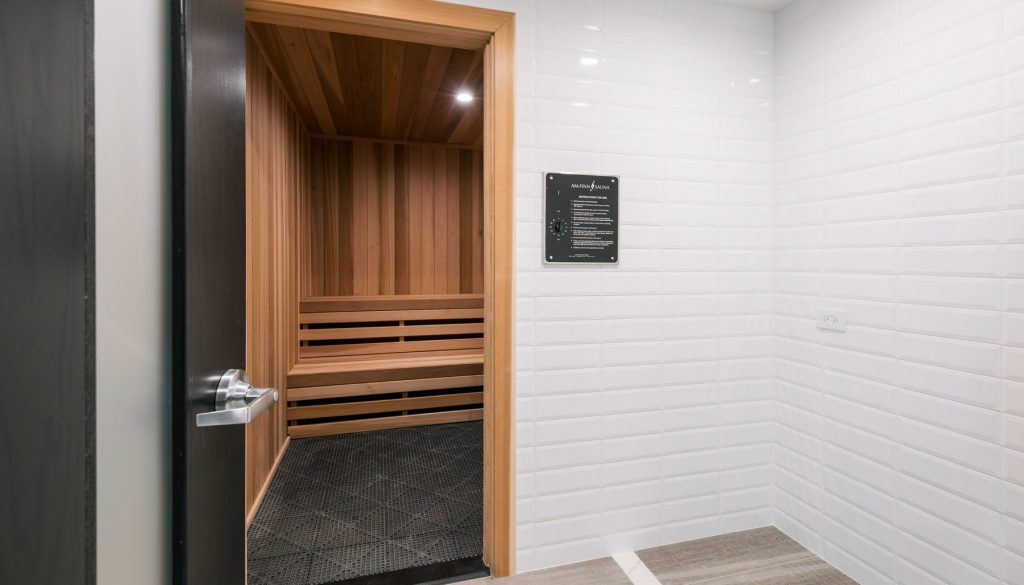 If you are one of the many Chicagoans driving an electric vehicle, finding an apartment offering EV charging stations is important. Here are some options that offer this convenient feature:
9. A Washer and Dryer
While not the flashiest amenity, in-unit washers and dryers are game changers. They make the necessary chore of laundry ultra-convenient.
To help save major time and hassle, look into these apartment options with in-unit washers and dryers: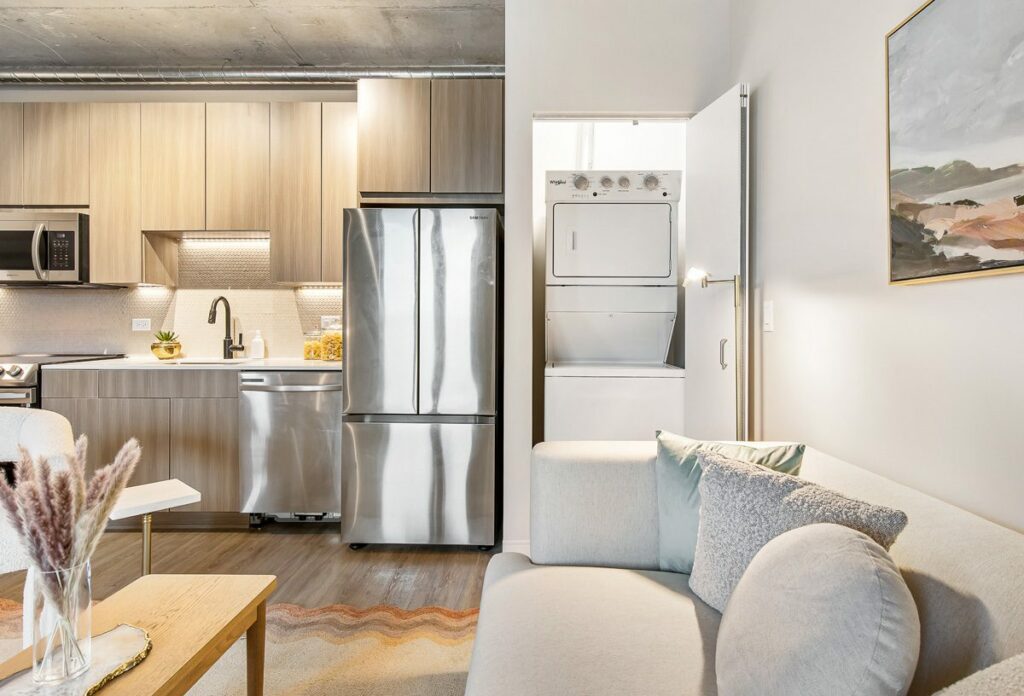 If fitness is a key part of your daily routine, why not make it easier? Many would likely agree that lugging your workout gear to and from the gym before or after work isn't ideal.
But with a fitness center in your own apartment building, exercise can become much more feasible. Many luxury apartments offer private gyms with state-of-the-art equipment and additional work out spaces, including cycling, rowing, and yoga studios.
If a fitness center would enhance your daily living, look no further than these Chicago apartments with fitness centers:
While there are many features that enhance one's living experience, it is really up to you to decide the best apartment features for your lifestyle.
As you create your list of non-negotiables for your next apartment, let Luxury Living help you every step of the way. We have an experienced team of brokers eager and ready to help you check off every box you have when it comes to your dream home. Contact us today or follow the link below to start your search!
Follow Us on Social
Apartment Experts
Spend less time apartment hunting, and more time living. Luxury Living is a complimentary service to make your apartment search easier, and even fun. Whether you're new to the city or simply in need of a change, we are here to help.