The Complete Chicago Guide to Furnishing an Apartment
December 3, 2021 | By Lauren Bozarth
Reading Time: 5 Minutes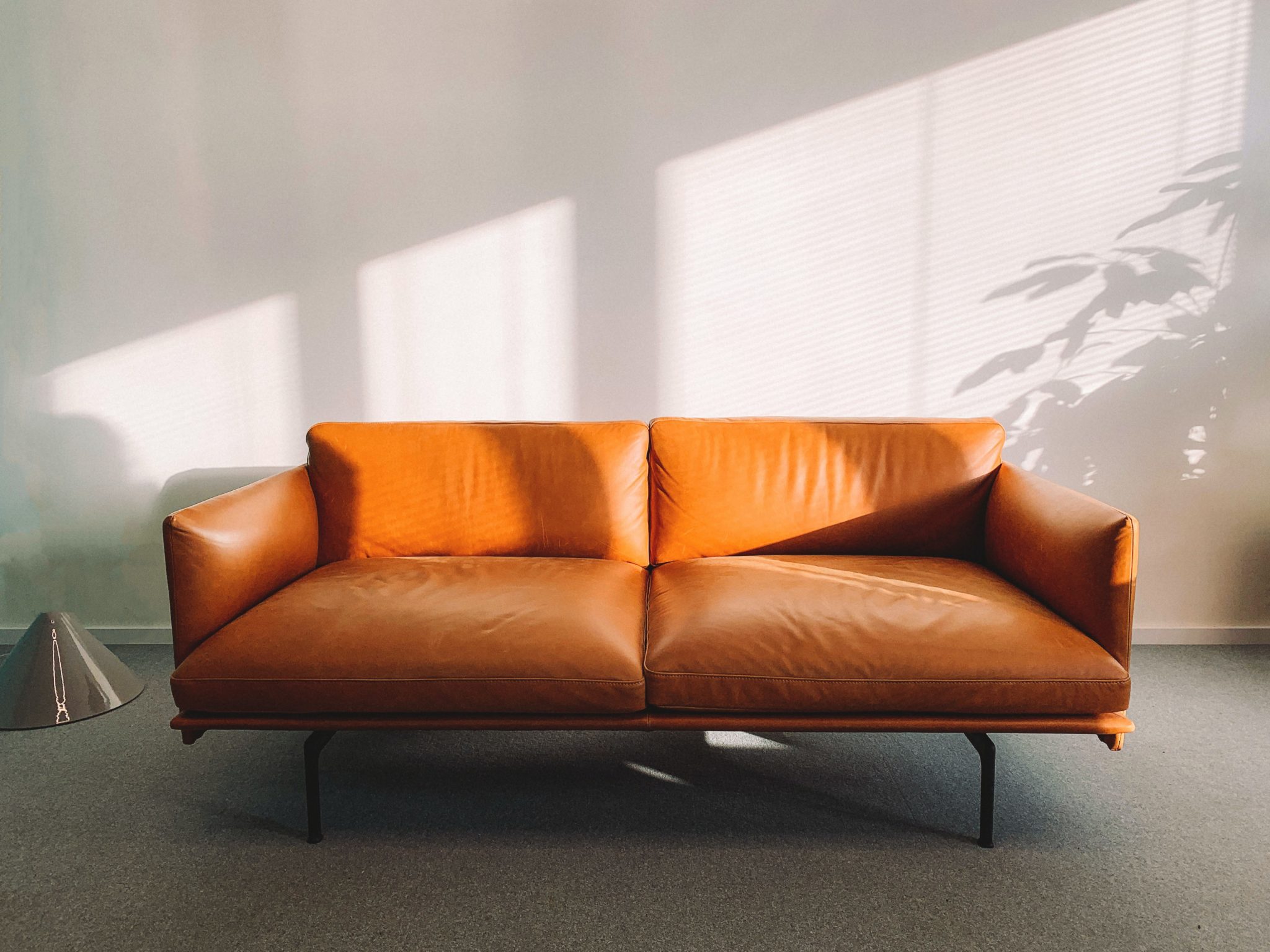 Just moved to Chicago, or looking to upgrade your space? Finding an apartment that fits your lifestyle is crucial, but adequately furnishing an apartment is equally essential.
Use this guide to help you furnish your new apartment.
Starting from Scratch
Do not fret if you are starting from point zero. We are here to offer a helping hand.
Deciding on your apartment's overall aesthetics or theme is a great place to start. Maybe you want simple and sleek, or you may be gravitating towared the mid-century modern spark.
If you need inspiration, resort to the Internet. You are bound to find some design ideas sifting through Pinterest or Apartment Therapy.
When you feel more confident about the direction you want your apartment to head, it is time to set a budget and decide on important furnishings. This includes non-negotiables, such as beds, desks, or a couch. Afterward, or later in the process, you can add less essential items to the list, like extra decor or storage solutions.
As you think through your furnishing wants and needs, keep the size of your space and all of the unique rooms and their purposes in mind.
Apartment living in a big city often means forfeiting some square footage. If you find yourself in a unit short on space, there are intentional ways to set up and furnish your apartment to maximize your home.
Defining spaces is a great place to start, especially if your small apartment features an open floor plan. Use carpets or furniture to clearly distinguish separate areas in the room.
As you find furniture that fits the apartment, try to find pieces that serve multiple purposes. Consider finding a bench or armoire with storage, a couch that pulls out into a bed, or a coffee table offering storage.
Floating shelves and decorative hooks are a great addition to the walls of a smaller apartment. They add a fun touch and extra storage without taking up any valuable square feet.
When furnishing small apartments, it is essential to remember that less is more. You do not want the space to feel cluttered. A mess can quickly make a small space feel even smaller.
Make sure the furniture and other additions are appropriate for your space. Consider taking measurements before deciding on furniture or wall decor.
Typically, many hours are spent in a kitchen- cooking, eating, or conversing. It is vital to furnish this space so that you and your guests want to spend time in this room.
The hardware featured in a kitchen can make a significant impression. If you like your apartment but find the hardware outdated or not your style, consider giving it an upgrade (as long as your building or property allows for it). Renters can't typically paint the hardware, but you may be able to replace them while you're renting, as long as you keep the originals.
Throwing in a punchy rug is another way to add a pop of color, texture, or pattern to the kitchen. Plus, it adds a level of coziness to the space.
Finding some sort of cart to add to your kitchen is a cute and practical idea. Consider getting your hands on a bar cart or coffee cart for extra storage and a fun addition to the room.
The living room is another critical space that deserves special attention when it comes to furnishing. This is where guests will gather, and you want to feel proud of this area.
If you are looking for a modern touch in your living room, you may appreciate acrylic or lucite furniture. These pieces provide functionality without adding visual weight. The translucent pieces have been around since the '70s, and the trend isn't going anywhere soon. Many downtown Chicago model apartments utilize acrylic coffee tables, bar stools, or side tables in the open living room and kitchen space to create usable surfaces that don't clutter the room.
Many downtown Chicago apartments boast floor-to-ceiling windows with incredible city and lake views. If this is the case with your apartment, you want to avoid missing the view and placing your couch against the windows. Instead, place your sofa perpendicular to the window wall, with lighter pieces in front of the window, like an accent chair or writing desk.
The bedroom is where you will start and end the day. You want to make sure you are happy with the final furnishings.
For many, soothing textures and colors helps create a sense of peace in this room. Selecting neutral colors and avoiding bold patterns are great ways to accomplish this.
Generally, the bed is the centerpiece of the bedroom. Don't you want to have a bed that you want to jump right into at night? As you furnish, find a headboard, comforter, and pillows that appeal to your style.
Having multiple lighting options in a bedroom is a must, as it allows you to adjust the amount of light in the space. You may want a floor lamp and desk lamp in addition to the ceiling light.
These days more people work from home. If you plan to have an office in your apartment, you will also want to consider how you furnish this area, especially if space is tight.
If your apartment does not have a designated office, you ideally will want to find a slim desk that will not take off too much floor room. Or consider investing in a shell that takes zero floor space. Browse floating desks or even lap desks.
Like in any space, be sure to keep your office as clean as possible and avoid clutter. Not only will this provide greater peace of mind, but it can maximize the space in a small apartment.
Intentional Storage
In any apartment, smart storage will make a world of difference. There are many unique ways to store strategically and discretely with a few tips and tricks.
Look into kitchen dividers to stay organized and create designated spots for all your items: multi-tier pull-out drawers, simple stackable shelves, or creative cabinet dividers.
Furniture with built-in storage, over-the-door storage, and mounted mirrors are other practical ways to hide and make more room for your stuff.
Furnishing an apartment is no easy feat, but it does come with worthwhile excitement. If you still need to find your perfect home to furnish, connect with one of our Luxury Living Chicago team members or click the button below to start your search!
Follow Us on Social
Apartment Experts
Spend less time apartment hunting, and more time living. Luxury Living is a complimentary service to make your apartment search easier, and even fun. Whether you're new to the city or simply in need of a change, we are here to help.