Where to Live if You Love Live Music in Chicago
November 15, 2021 | By Lauren Bozarth
Reading Time: 3 Minutes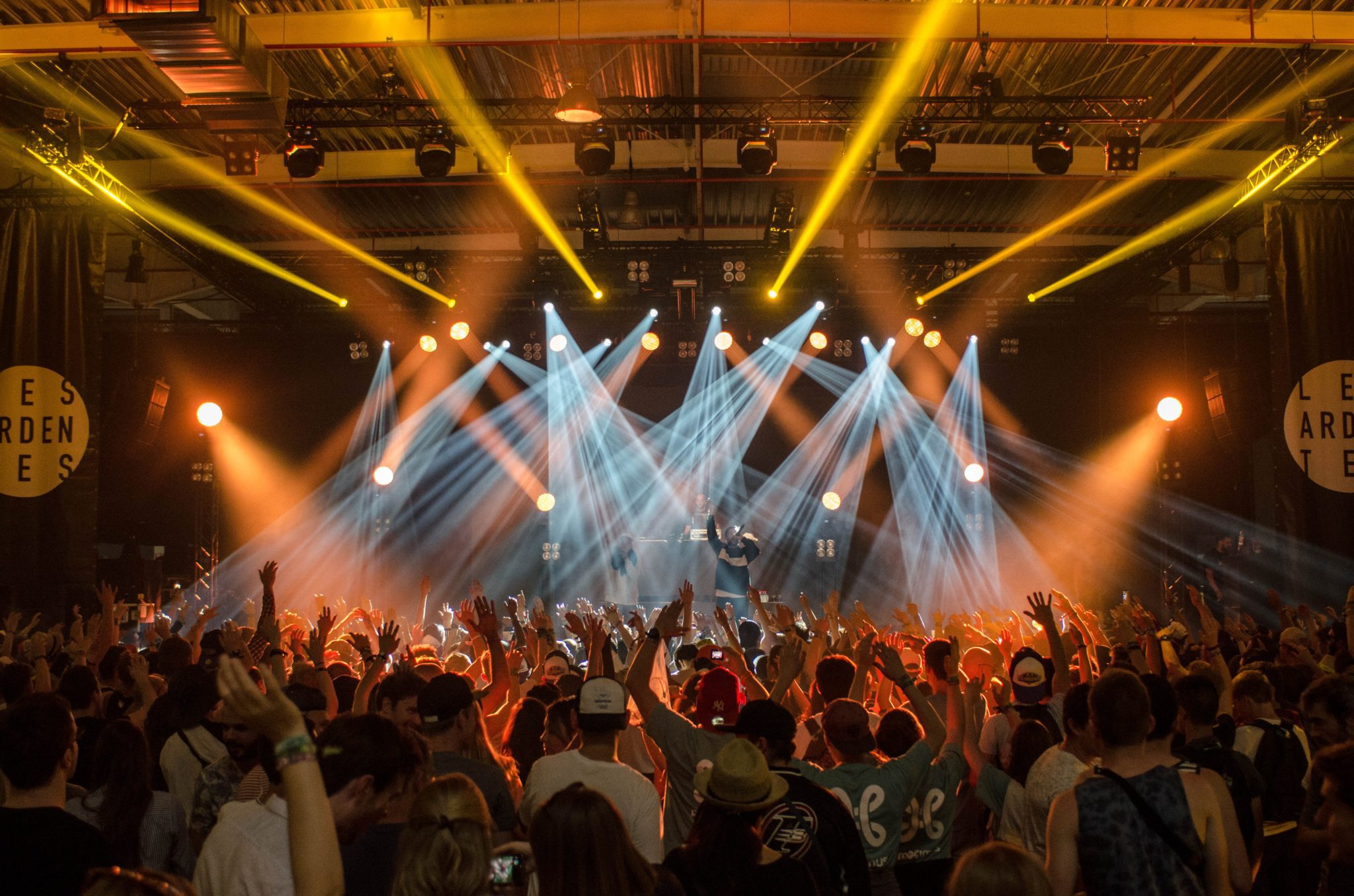 Between summer festivals and being a year-round concert destination, Chicago is a great place to live if you love live music.
Check out some of our favorite Windy City neighborhoods that guarantee proximity to live music in Chicago.
Living in the heart of downtown will provide the ultimate urban experience, along with hard-to-beat convenience to concerts.
Within the Loop, you can find some of the city's most notorious venues that host all types of artists throughout the year.
The Chicago Theatre is one of these iconic venues. The 100-year-old landmark theatre operates as a performing arts venue for concerts, musicals, plays, magic shows, comedy, speeches, and even sporting events.
Those who enjoy classical music and live opera can appreciate the Civic Opera House, another famous spot for shows in the Loop. This magnificent space houses 3,500 people, making it the second-largest opera auditorium in North America.
When the weather is suitable for outdoor concerts, the Loop's Petrillo Music Shell in Grant Park hosts a variety of large music festivals, including the Chicago Blues Festival, Chicago Jazz Festival, and Lollapalooza.
Those looking for more humble venues and a laidback environment may enjoy the Logan Square scene. This hipster neighborhood has gained quite the reputation for its hip spots to catch a show.
Located in the center of the vibrant neighborhood, Logan Square Auditorium has become a well-known venue. This historic ballroom now hosts a variety of concerts, festivals, and shows. The beautiful interior provides charming character and superior acoustics.
Concord Music Hall also hosts an impressive range of musical artists- from dubstep DJs to pop sensations. This eclectic, mid-size venue provides a significant amount of room to move around, grab drinks, or dance to the music.
While primarily known for its whiskey and bourbon, Burlington Bar offers a no-frills venue that welcomes touring and local bands and DJs to perform. The small space creates an intimate atmosphere and excellent sound.
When people hear about Emporium, they often think Pacman and pinball, but this old-school arcade bar also boasts a stage and space for shows in the central part of Logan Square. It makes a fun spot to hang with friends and catch a show.
Where to Live
Interested in living near the best live music in Chicago? Consider making the Loop or Logan Square your home, depending on which neighborhood best fits your lifestyle.
330 S Wells
330 South Wells Street, Chicago, IL, USA
JeffJack
601 West Jackson Boulevard, Chicago, IL, USA
Parkline
60 East Randolph Street, Chicago, IL, USA
Logan Apartments
2480 North Milwaukee Avenue, Chicago, IL, USA
Connect with an experienced broker today if you'd like to see one of these apartments for yourself! The Luxury Living Chicago Realty team is the ideal partner to help you find the best place to live to match your interests.
Still looking for that perfect neighborhood fit? Check out our neighborhood guide to explore more of Chicago's top neighborhoods for various other hobbies and interests.
Follow Us on Social
Apartment Experts
Spend less time apartment hunting, and more time living. Luxury Living is a complimentary service to make your apartment search easier, and even fun. Whether you're new to the city or simply in need of a change, we are here to help.