The Rise of Transit-Oriented Developments: An Ode to Divvy
June 29, 2015 | By JD Eaton
Reading Time: 2 Minutes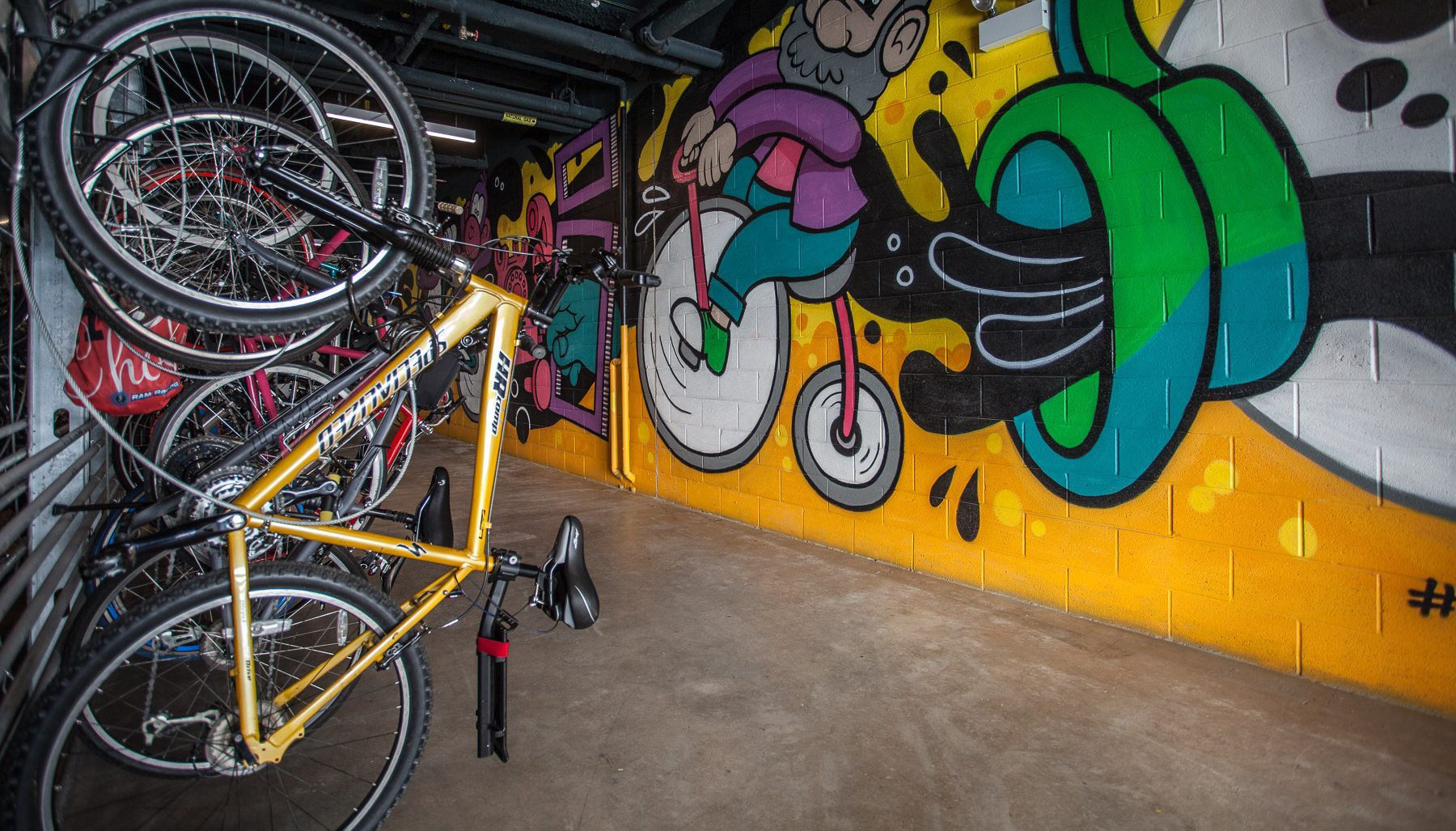 Transit-oriented developments are one of the biggest trends in Chicago's pipeline of residential construction. New projects are being approved day after day, from Lincoln Park to L in Logan Square. These TODs provide far less parking spaces than the number of units being built and must be within certain parameters of a train or L station.  At 2211 N Milwaukee Ave., L has 120 residential units, 67 parking spots, and parking for 198 bicycles. Another ingredient that may add up to success for all of the possible TODs is Divvy, the city's bike-share program.
Earlier this year, Divvy expanded from 69 stations and 700 bikes to 469 stations and 4,760 bikes- making it the largest bike-share program in North America. Rain or snow, the app is easy to use and shows how many bikes and parking spots are available at each station; a year membership is $75 or grab a 24-hour pass for $7. According to a study by the urban transportation site, Transitized, the three-speed bikes are also minutes faster than the elevated trains.
The Divvy process is simple: check out a bike at one station, ride to your destination, and park at a nearby station. There's no need to worry about maintenance,  locking it up, or carrying it upstairs because Divvy does all the work for us. I've been a Divvy member for a little over a year now and only have positive things to say. Biking to the grocery store or work on a beautiful summer day in Chicago is guaranteed to lift your spirits and many Chicagoans seem to agree because the number of blue bikes on the road this year seems significantly higher than last year. Yes, it can be frustrating when a station is totally full or completely empty, but there's always another within a block or two. Just don't forget to check the app, which is always up-to-date and shows the number of spots and bikes and available at each station.
Besides Divvy, the transportation options in Chicago are endless, from public transportation to a variety of ride-sharing apps. When moving to Chicago, it's becoming easier and more cost-effective to leave your car behind. If the TOD trend continues, it can only mean good things for our environment and traffic jams. If you're interested in learning more about developments throughout Chicago's neighborhoods, follow the link below to stay in the know.

Follow Us on Social
Apartment Experts
Spend less time apartment hunting, and more time living. Luxury Living is a complimentary service to make your apartment search easier, and even fun. Whether you're new to the city or simply in need of a change, we are here to help.