Living in Chicago: How Much Should I Expect to Spend on Utilities?
December 29, 2014 | By JD Eaton
Reading Time: 2 Minutes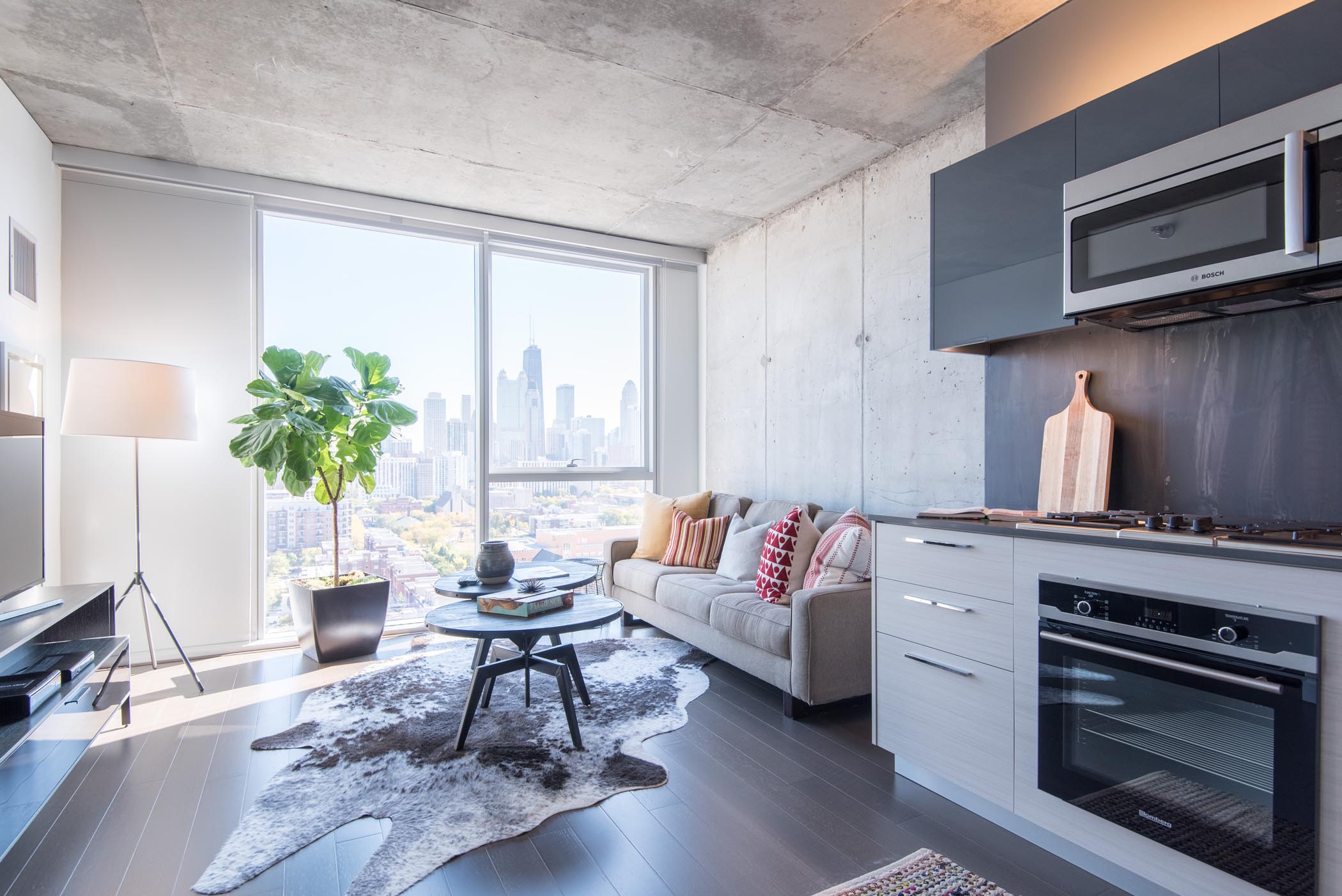 When looking for a new luxury apartment, clients tend to set a firm budget for rent. However, sometimes they forget to account for additional costs of living in Chicago, like utilities and parking. It's important to factor those numbers in as well. Most downtown Chicago apartments do residents a favor by bundling utilities together into packages.
The best kind of utilities package is one that includes everything: water, sewage, trash removal, gas, cable, and internet. Rental buildings will never include electricity in those packages- even the most inclusive of bundles will have residents pay electricity on their own. Fortunately, all of the new apartment buildings in Chicago are LEED certified and will keep electricity bills very low. Most buildings, especially the newer ones, have gas-powered kitchen appliances, washer and dryers, and use gas for heating and cooling.
It's always smart to research utilities packages while looking for a new downtown Chicago apartment. When gas is included, be sure to ask which features run on electricity in the apartment. Sometimes, heat and air conditioning will be powered by gas, but the blower fan pushing out the air will need electricity. Or gas will be included, but the heating and cooling system is entirely electric. That difference can add up to a substantial amount of money, especially in Chicago's intense winters.
Another common utilities package includes water, sewage, trash removal, and gas. In those buildings, residents must pay for their cable and internet packages and electricity. While the range of inclusion varies from building to building, packages for a one-bedroom apartment in downtown Chicago tend to fall between $80-$125. An excellent utility package in the ballpark of $100 can save residents a lot of money.
Monthly parking also varies, but expect to pay between $200-$300 monthly. Remember that living in Chicago means that having a car isn't totally necessary with so many transportation options at your fingertips. When setting a budget for a new downtown Chicago apartment, keep additional costs in mind and remember that our team is here to help every step of the way.
Follow Us on Social
YOUR INSIDE LOOK AT WHAT'S NEW ON IG
View on Social
About Us
At Luxury Living, we define "luxury" as a quality of life. Luxury living may mean having a home-office with breathtaking views from your apartment's floor-to-ceiling windows, or being within walking distance to your favorite restaurants and activities. Whatever luxury means to you, let us help you find it.
Learn More
Contact Us