What is River North in Chicago?
December 17, 2018 | By JD Eaton
Reading Time: 2 Minutes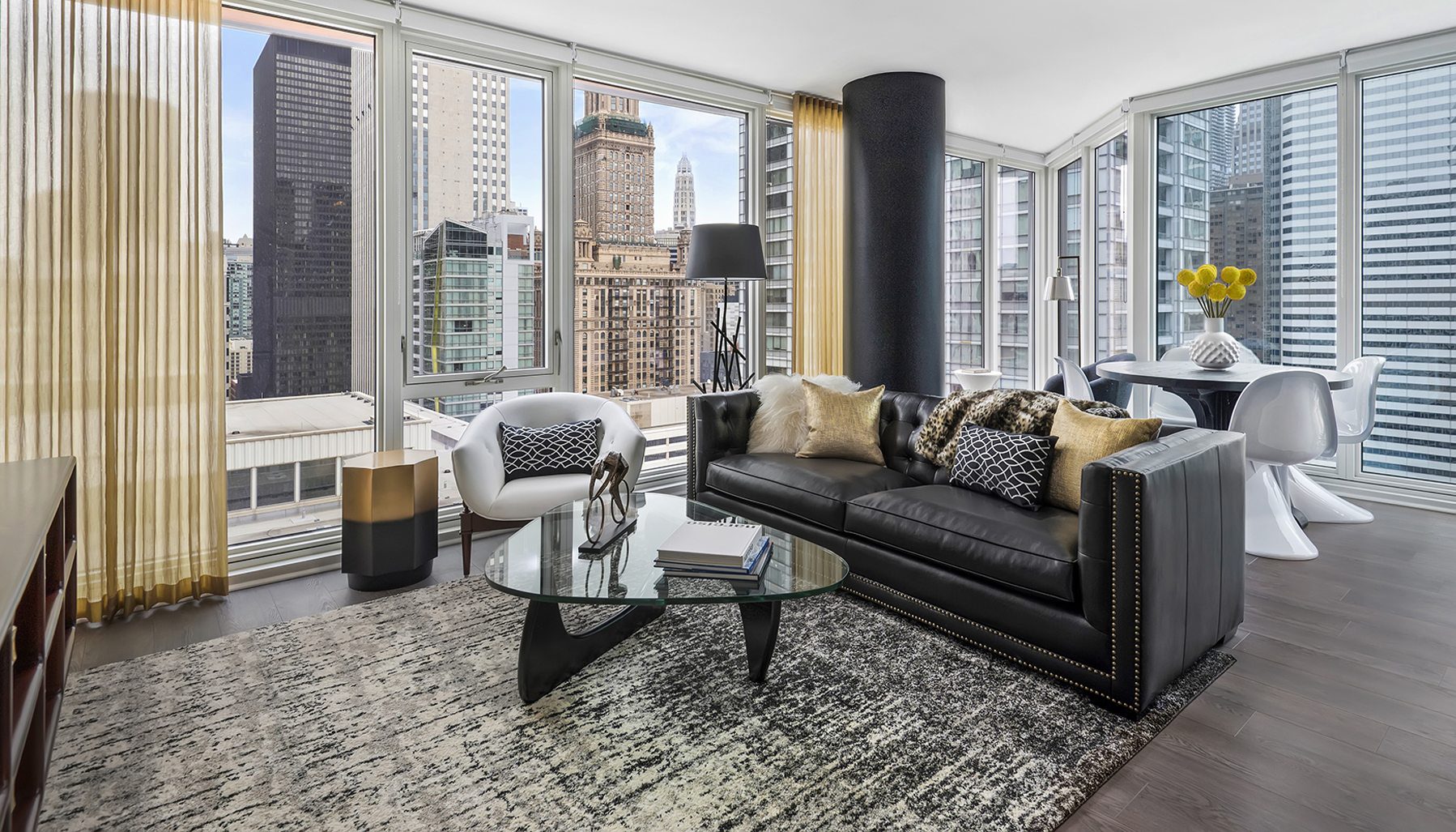 One of Chicago's fastest growing neighborhoods, River North is north and east of the Chicago River branches, west of Michigan Avenue and south of Chicago Avenue. Living in River North Chicago guarantees residents will always have a variety of restaurants, shopping, and activities at their fingertips. As one of Chicago's larger downtown neighborhoods, River North is home to the gallery, design, and apparel district, featuring the historical Merchandise Mart. With many residential towers, River North apartments offer full amenities, like a fitness center, roof deck, lounge spaces, spa, and pool.
The area north of the Chicago river was rebuilt after the Chicago Fire of 1871, but it did not become known as River North until the 1970's. In the early days of the neighborhood, when the area was filled with factories and forges, it was known as Smokey Hallow because of all the smoke in the air. It became a major transportation hub, with railroad tracks and waterfront access, which led into the next focus as a warehouse district. The Merchandise Mart first opened in 1930, as the largest building in the world, built by Marshall Field & Co.. When many families abandoned the city in favor of the suburbs during the 1960's, River North experienced a downturn that was turned around by Alfred Friedman, a Chicago innkeeper and hot dog vendor turned real estate developer. Friedman bought, built, and restored properties in the area and found artists, chefs, and agencies to fill the spaces for lower cost, which brought residents and energy into the River North neighborhood.
In the last 20-30 years, River North has seen an incredible amount of real estate development, including both apartment and condo high-rises. The neighborhood has become a top destination for nightlife and attractions in the city. Popular restaurants in the neighborhood include: Sunda, Mercadito, Eataly, and Gilt Bar. Living in River North places residents in the heart of it all and within walking distance of the Loop's business district. If you're curious about available listings in the neighborhood, we can help! Get started by clicking the button below to browse listings in River North Chicago.
Follow Us on Social
YOUR INSIDE LOOK AT WHAT'S NEW ON IG
View on Social
About Us
At Luxury Living, we define "luxury" as a quality of life. Luxury living may mean having a home-office with breathtaking views from your apartment's floor-to-ceiling windows, or being within walking distance to your favorite restaurants and activities. Whatever luxury means to you, let us help you find it.
Learn More
Contact Us