What Is the Salary Needed to Live in Chicago?
August 10, 2022 | By Gabrielle Gresge
Reading Time: 2 Minutes
As you consider renting in Chicago, it's worth considering how the cost of living in the city might fit in with your finances and salary. While less expensive than cities like New York and San Francisco and more financially flexible than cities like LA, Chicago can still come with the pricetag of city living if you're hoping to live in a more upscale area.
What salary is needed to live in Chicago?
According to ZipRecruiter, the average full-time salary in Chicago is $46,144 per year; the 90th percentile of earners in the city earn $68,371. Since our brokers recommend spending approximately 33% of monthly take-home income on rent, the salary needed to live in the city flexes depending on the cost of your rent.
For example, if your monthly salary is $4,600, you should look for rental options around $1,500. Depending on your pay structure, you might factor in bonuses or commission into your rental budget – or leave them out of the calculation in order to save those supplemental payments.
What determines the cost of rent – and where can you compromise on the 33% rule?
If you're finding yourself asking "How much rent can I afford in Chicago?", know you're not alone. In addition to macro-factors like the economy, housing costs and housing availability, there are a few ways to think about the cost of rent as it relates to what you might spend.
1. Amenities
Buildings with great amenities cost more than their counterparts. If you rent at 727 W Madison in the West Loop, for example, you'd have access to a co-working space and gym – meaning you might save on a gym/co-working membership and instead put that money towards rent.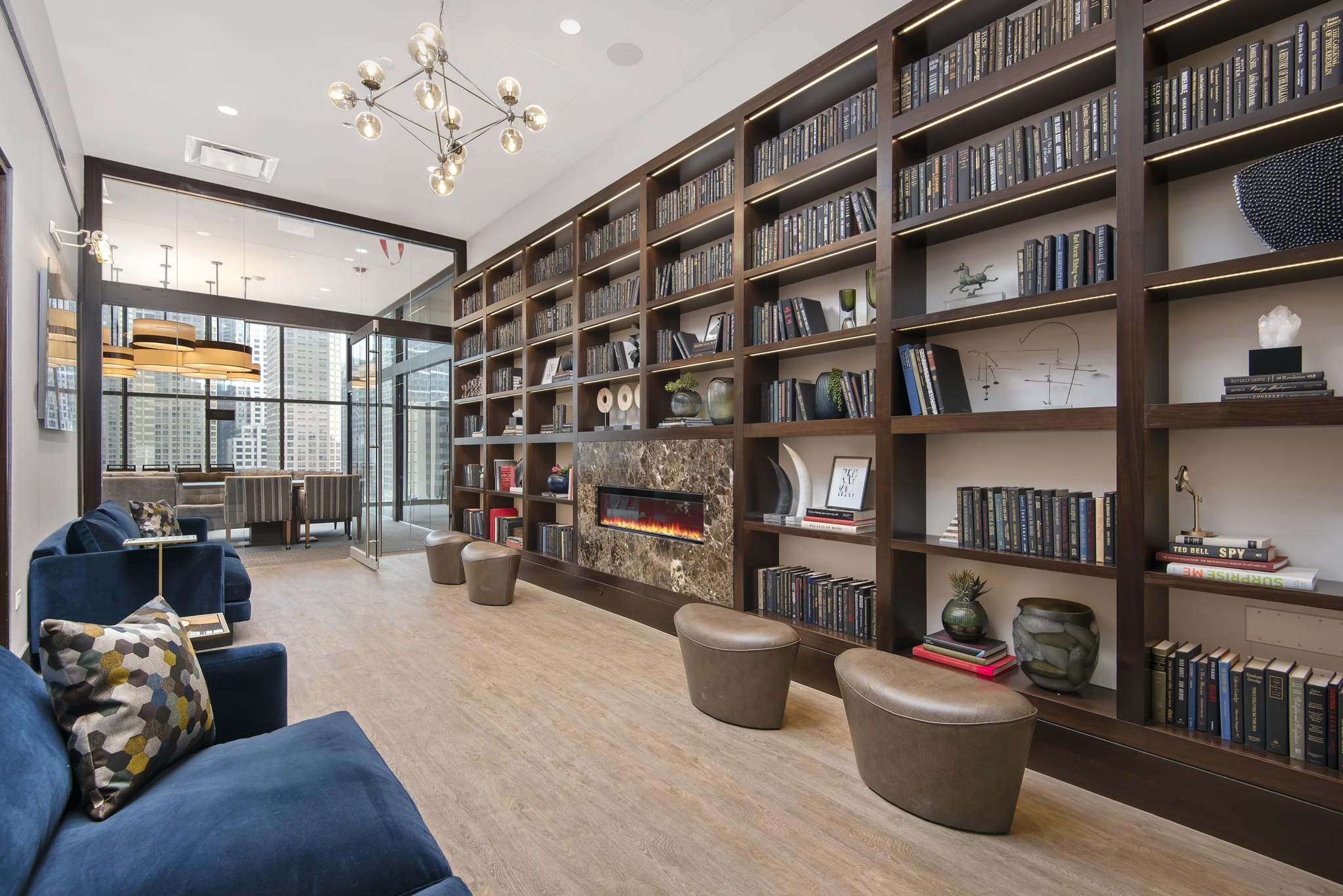 2. Location
If a walkable commute is important to you, you might save money on public transportation/rideshare costs that you can put towards rent if you lived in a building like 73 East Lake, located right next to River North in the Loop.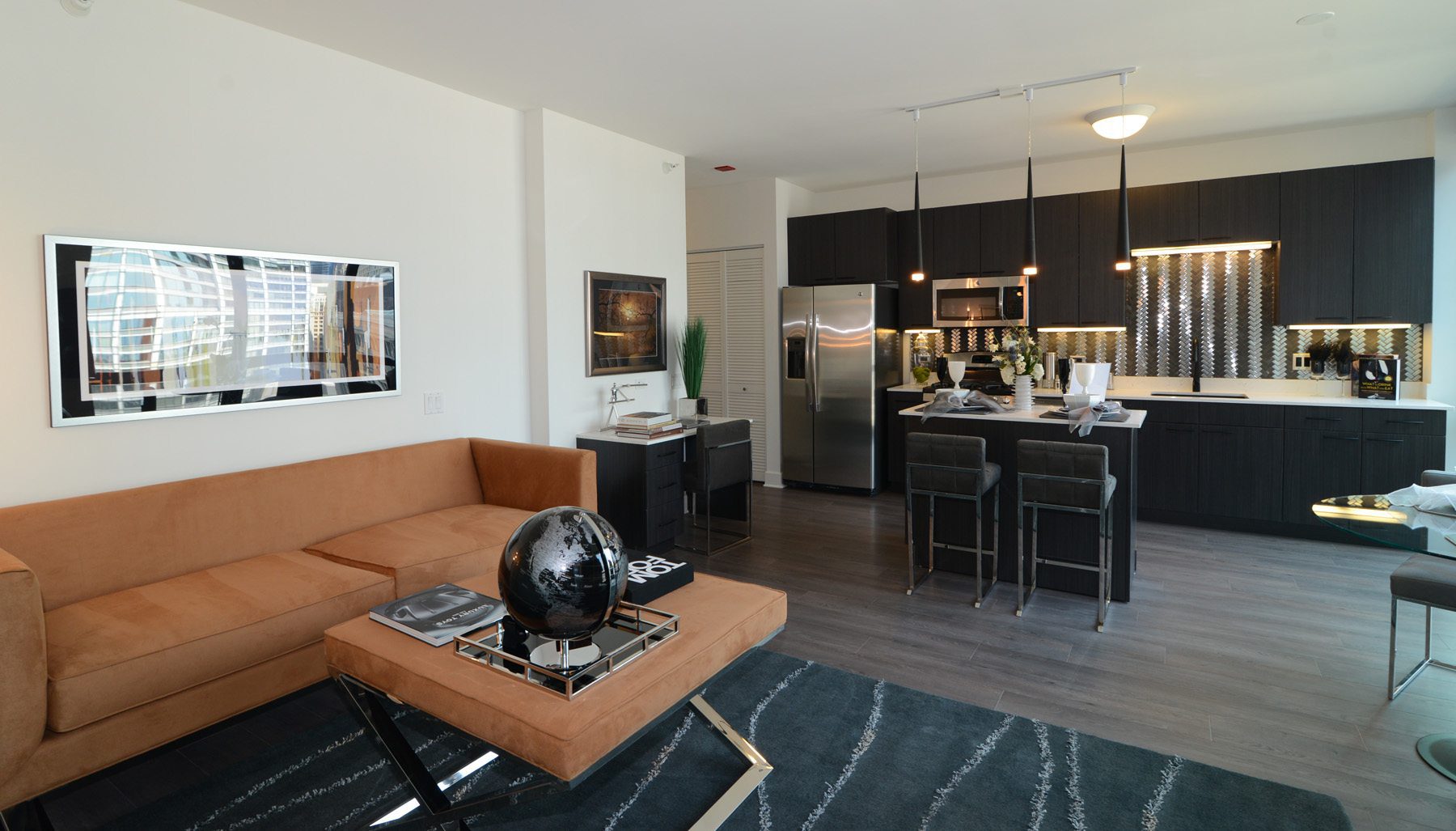 3. Views
Another determining factor in apartment rents are how extensive of views you're looking for. Whether you're searching for city views, Lake Michigan views, or river views, a better sight comes with a higher cost. For an apartment with floor-to-ceiling windows capturing city and lake views, South Loop's Sentral along bustling Michigan Avenue can't be beat.
727 W Madison
727 West Madison Street, Chicago, IL, USA
West Loop apartments
73 East Lake
73 East Lake, East Lake Street, Chicago, IL, USA
Loop apartments
Sentral Chicago
808 South Michigan Avenue, Chicago, IL, USA
South Loop apartments
Our LLCR brokers are ready to help you consider the cost of living while finding an apartment that meets your needs. Reach out to us today to get started or click here to uncover the process of working with us.
If you find yourself asking "is it expensive to live in Chicago?", we dive deeper on this topic in the blog linked below!
Follow Us on Social
Apartment Experts
Spend less time apartment hunting, and more time living. Luxury Living is a complimentary service to make your apartment search easier, and even fun. Whether you're new to the city or simply in need of a change, we are here to help.