10 Companies Headquartered in Chicago
October 2, 2020 | By Lauren Bozarth
Reading Time: 4 Minutes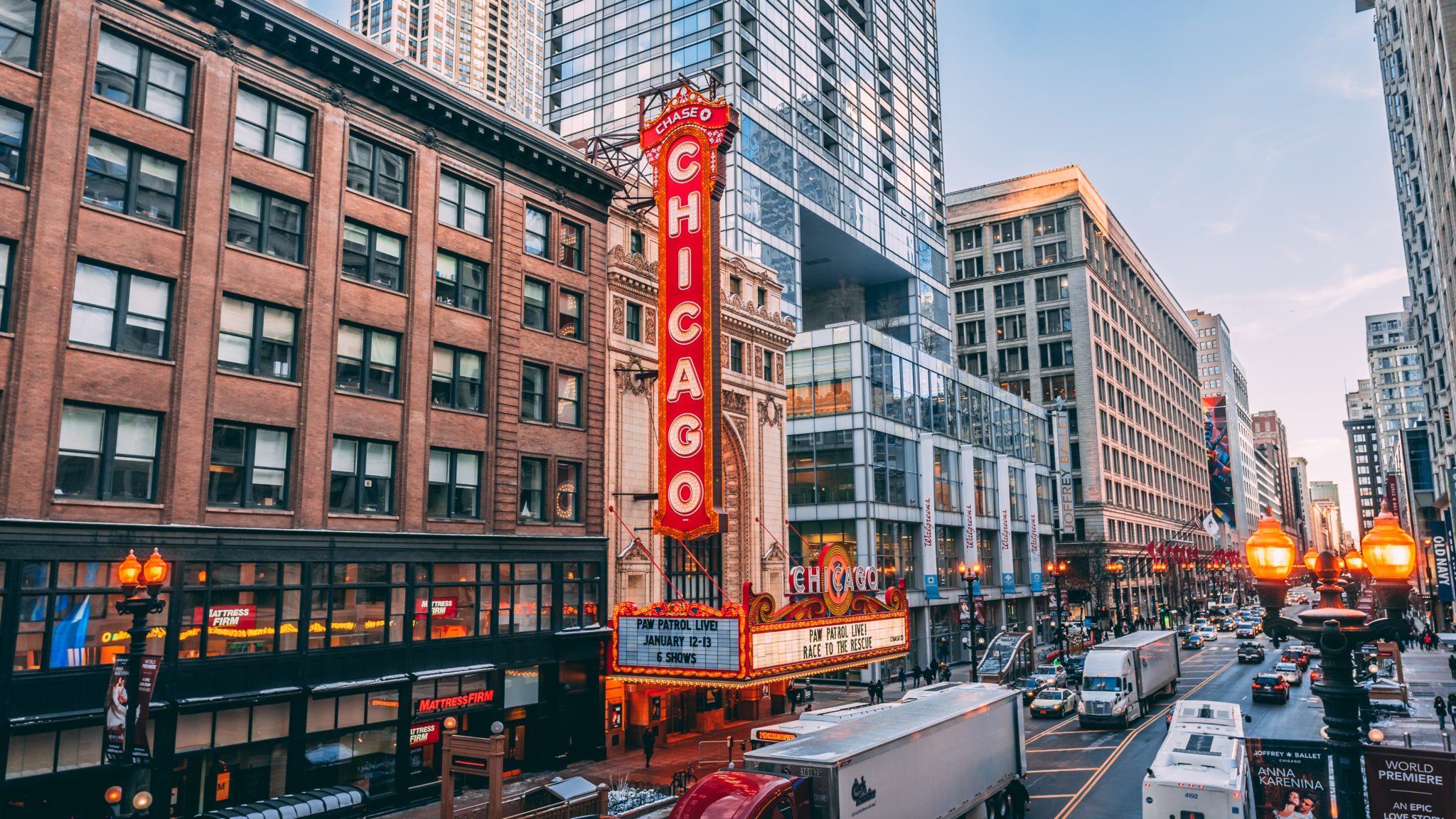 As one of the country's largest cities, it's no surprise that many large, successful companies have chosen the Windy City as their headquarters. Over the past few years, Chicago has seen an influx of Fortune 500 companies choosing to expand or relocate their headquarters to the city.
This trend has also brought many employees in need of housing to the downtown Chicago area.
Let's take a closer look at ten Chicago based companies and learn what they are doing during COVID-19.
Boeing
100 North Riverside, Chicago, IL 60606
Ranked at number 40 on the Fortune 500 list, the Boeing International Headquarters are next to Ogilvie Transportation Center, just west of the Chicago River. The company moved from Seattle to Chicago in 2001 and has operations around the world. Due to the pandemic, Boeing has had to cut back airplane production, eliminating thousands of jobs. However, their headquarters remain open and enforcing safety guidelines.
McDonald's
1035 W Randolph Street, Chicago, IL 60607
McDonald's kept the city on its toes over the last few years with their plans of moving back downtown. After 47 years in Oak Brook, the company finally decided to build a headquarters in Chicago's West Loop neighborhood on the former Harpo Studios campus. The office opened in 2018 with about 2,000 employees based there, plus the company's flagship Hamburger University location. During COVID, the corporate office has allowed for flexible and remote work.
Mondelez International
905 W. Fulton Market, Chicago IL 60603
Mondelez recently made headlines for leasing a new building in Fulton Market and relocating downtown from Deerfield. The maker of popular snacks such as Oreo, Ritz, and Triscuits signed a 15-year lease with plans to move in 2020, just blocks away from McDonald's and Google's headquarters in the evolving neighborhood. In the wake of COVID, Mondelez has provided remote working guidance for specific positions.
Motorola Solutions
500 W. Monroe Street, Chicago IL 60603
In 2016 this company hopped on the bandwagon and made the move back to Chicago from Schaumburg, Illinois. Headquartered in the booming West Loop neighborhood, this data communications company has limited onsite work. Many employees and contractors are continuing to work from home after the rise of COVID.

Archer Daniels Midland
77 W Wacker Drive, Chicago, IL 60601
In 2014 this multinational food processing and commodities trading corporation opened its global headquarters and customer center in downtown Chicago. During COVID, ADM is implementing a minimal staff model at its headquarters with all of the employees who can work remotely doing so.
Exelon
10 South Dearborn Street, Chicago, IL 60603
The nation's leading competitive energy provider remains headquartered in Chicago's 'Loop.' As an essential business, Exelon has remained open during the pandemic. However, they are allowing remote work where possible.
United Airlines Holdings
233 S. Wacker Drive, Chicago, IL 60606
The City of Chicago offered United two phases of incentives in 2007 and 2010 to relocate its headquarters from Elk Grove township to downtown. Today, over 2,500 employees work out of the corporate headquarters and operation center in the Willis Tower. However, the pandemic is forcing the aviation company to cut management jobs, many employed at the Chicago headquarters.
Kraft Heinz
200 East Randolph Street, Chicago IL 60603
The third-largest food and beverage company moved one of its headquarters from north suburban Northfield to downtown Chicago in 2016. Since March of this year, Kraft Heinz has asked employees to work from home, except for those who cannot perform their roles remotely. International and domestic travel has also been restricted.
Old Republic International Corporation
307 N. Michigan Avenue, Chicago IL 60603
This large shareholder-owned insurance business has been headquartered in Chicago, along the infamous Magnificent Mile, for over ten years. Since the shelter in place, many of Old Republic's employees are continuing to work remotely. Only employees essential to business operations are cautiously working in their corporate offices.

Conagra Brands
222 W. Merchandise Mart Plaza, Chicago IL 60654
One of the companies with a larger move to Chicago, Conagra Brands, moved into River North's Merchandise Mart in 2016 from Omaha, Nebraska. The food giant also relocated employees from their Naperville offices downtown to bring everyone under one roof. However, COVID-19 lead to the majority of office-based employees to work remotely.

While these ten companies headquartered in Chicago are adapting work policies in light of COVID, they continue to employ plenty of people living in the Windy City. If you're considering relocating to Chicago, connect with one of our experienced team members to walk you through the process.
Curious about some other top companies based in Chicago? Click the button below!

Follow Us on Social
Apartment Experts
Spend less time apartment hunting, and more time living. Luxury Living is a complimentary service to make your apartment search easier, and even fun. Whether you're new to the city or simply in need of a change, we are here to help.