4 Chicago Apartments with Fitness Centers That Include a Bench and Squat Rack
February 28, 2023 | By Gabrielle Gresge
Reading Time: 3 Minutes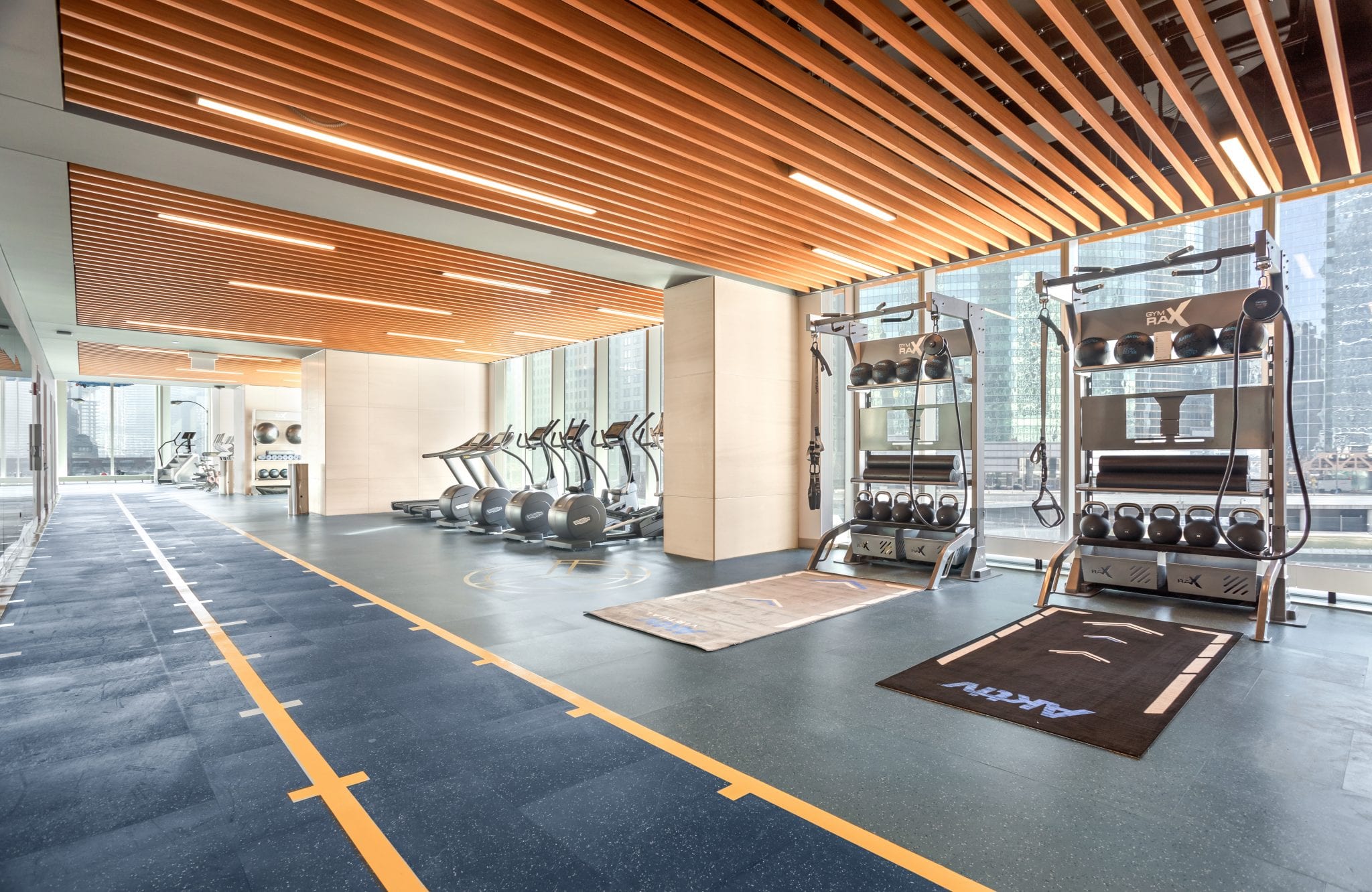 Throughout your apartment search, some amenities might take precedence over others: if you're an electric vehicle owner, for example, you might feel strongly about finding apartments with an EV charging station. On the other hand, pet owners might have a dog run at the top of their must-have amenity list.
Must-haves vary greatly from renter to renter – but no amenity is seemingly more sought-after than a gym.
Why fitness centers should be at the top of your amenity list
Apartment complexes new and old understand the value that a gym provides to residents. There are many advantages to fitness centers, but some of our favorites include:
Cost savings: simply put, having access to a gym in your building means direct savings on fees for joining a third-party fitness center.
Convenience: the time saved commuting to the gym, parking and planning a visit into your way is a fantastic plus to this amenity.
Fitness routine: having a gym so close means less excuses for making it there – which likely means that you'll make it to the gym more often, adding a boost to your fitness routine.
What makes for a great apartment fitness center
While simply having a gym in your apartment is wonderful, not all fitness centers are created equal. As developers have gained a better understanding of residents' needs, fitness centers have evolved to include many different workout options. Some features to watch out for include:
Bench and squat presses: equipment such as bench and squat presses are a regular part of most weight-lifting regimens, and are the building blocks for great workout routines.
Free weights: varied free weights allow for flexibility in your workout, and keeps pace as you require heavier weights.
Cardio machines: stationery bikes and treadmills allow you to incorporate cardio into your workout routine, and is a great option for colder nights when a run on the lakefront path is less feasible.
4 Chicago apartments with excellent fitness centers
River North apartment | 313 W. Wolf Point Plaza
A near-new build in River North, Wolf Point East, has a multi-purpose gym with a class studio, weight machines and plenty of space for free weights. The entire space also overlooks the Chicago River!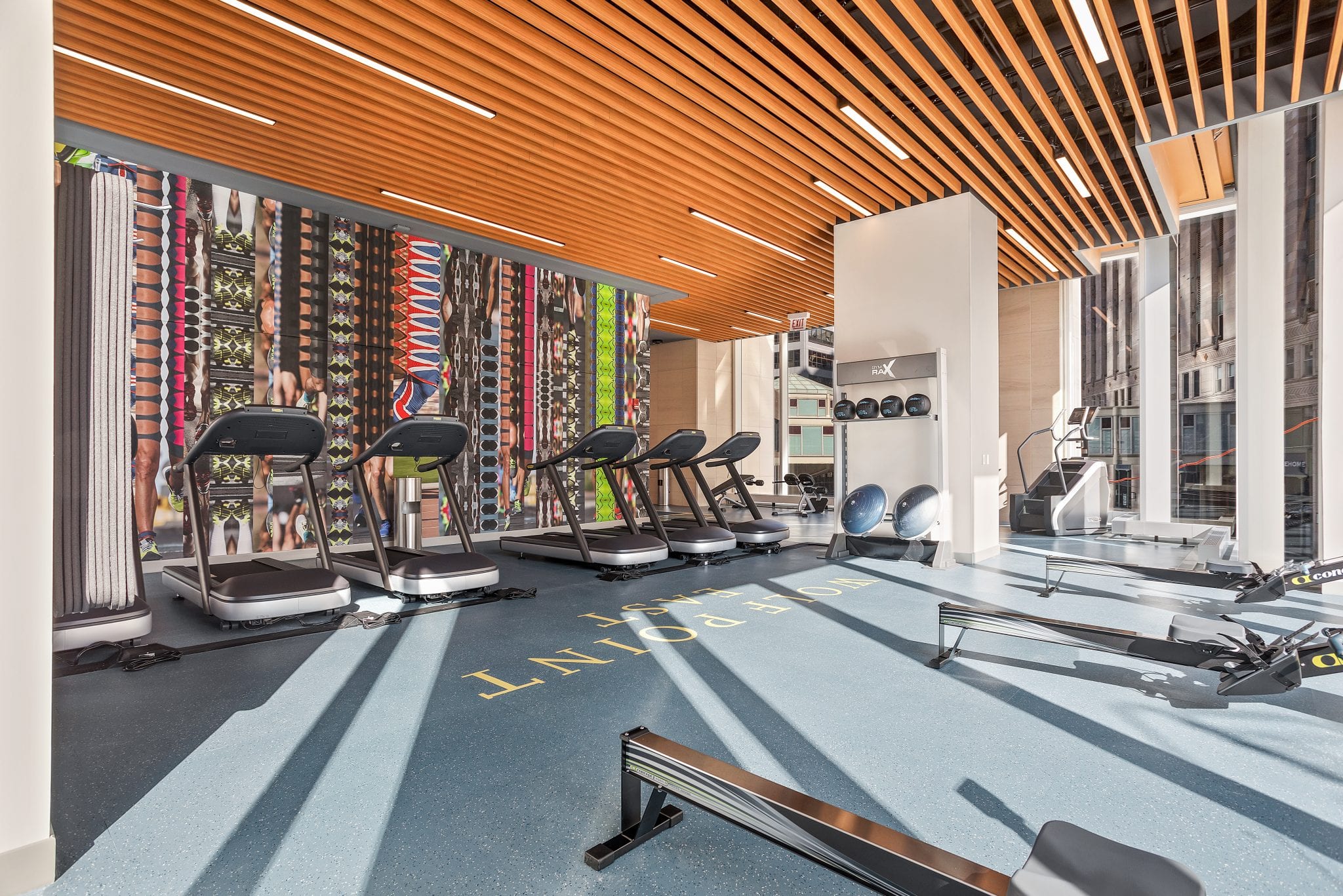 The Loop apartment | 188 W. Randolph
Located in a gorgeous art deco building in the heart of the Loop, Randolph Tower's fitness space features weights, treadmills and stationery bikes in a gorgeous renovated space.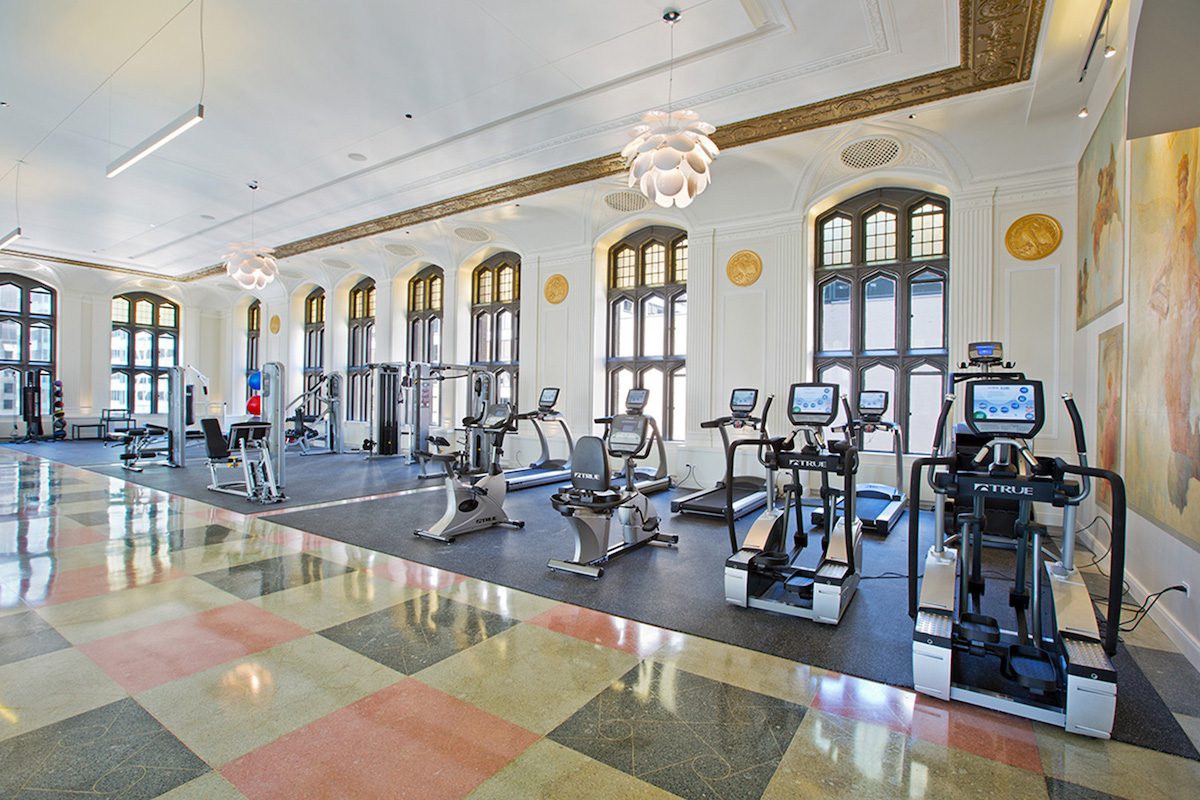 South Loop apartment | 900 S. Clark
With apartments ranging from studios to three-bedrooms, AMLI in South Loop has flexible options for every type of renter. And with a gym that boasts cardio machines, weights and TVs, their amenities are second-to-none.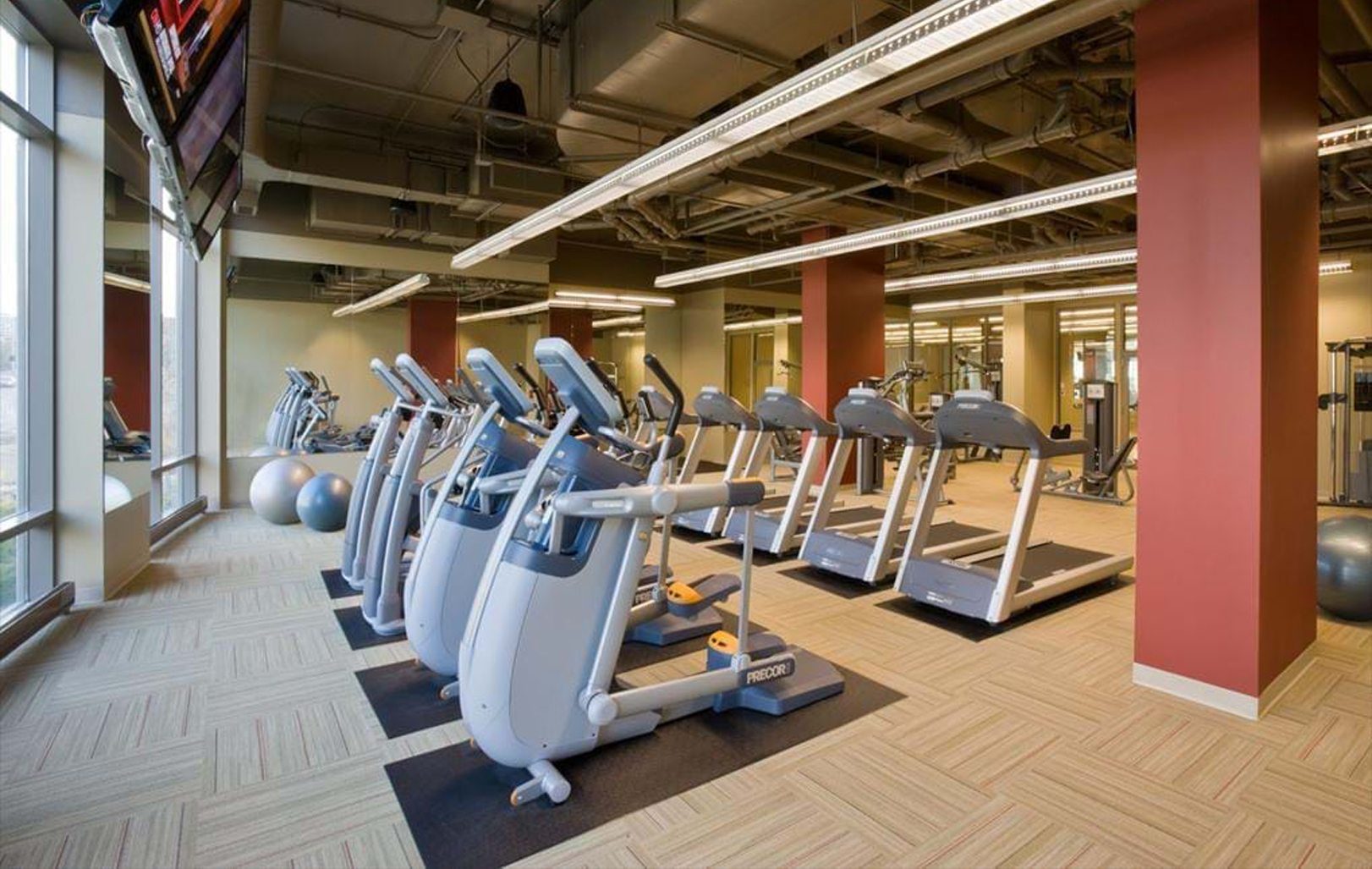 Fulton Market apartment | 1400 W. Randolph
As part of a brand-new build, Parq Fulton's fitness center is as modern as it gets – with equipment of every kind. Parq Fulton also boasts sweeping, panoramic views of Fulton Market and the rest of the city.
Wolf Point East
313 West Wolf Point Plaza, Chicago, IL, USA
River North apartment
Randolph Tower
188 West Randolph Street, Chicago, IL, USA
The Loop apartment
AMLI 900
900 South Clark Street, Chicago, IL, USA
South Loop apartment
Parq Fulton
1400 West Randolph Street, Chicago, IL, USA
Fulton Market apartment
No matter which amenities are most important to you, our knowledgeable and enthusiastic Luxury Living team is here to help in your apartment search. Reach out today or follow the link below to start your search!
Follow Us on Social
Apartment Experts
Spend less time apartment hunting, and more time living. Luxury Living is a complimentary service to make your apartment search easier, and even fun. Whether you're new to the city or simply in need of a change, we are here to help.