5 Chicago Apartments with a Washer and Dryer In Unit
February 21, 2023 | By Gabrielle Gresge
Reading Time: 3 Minutes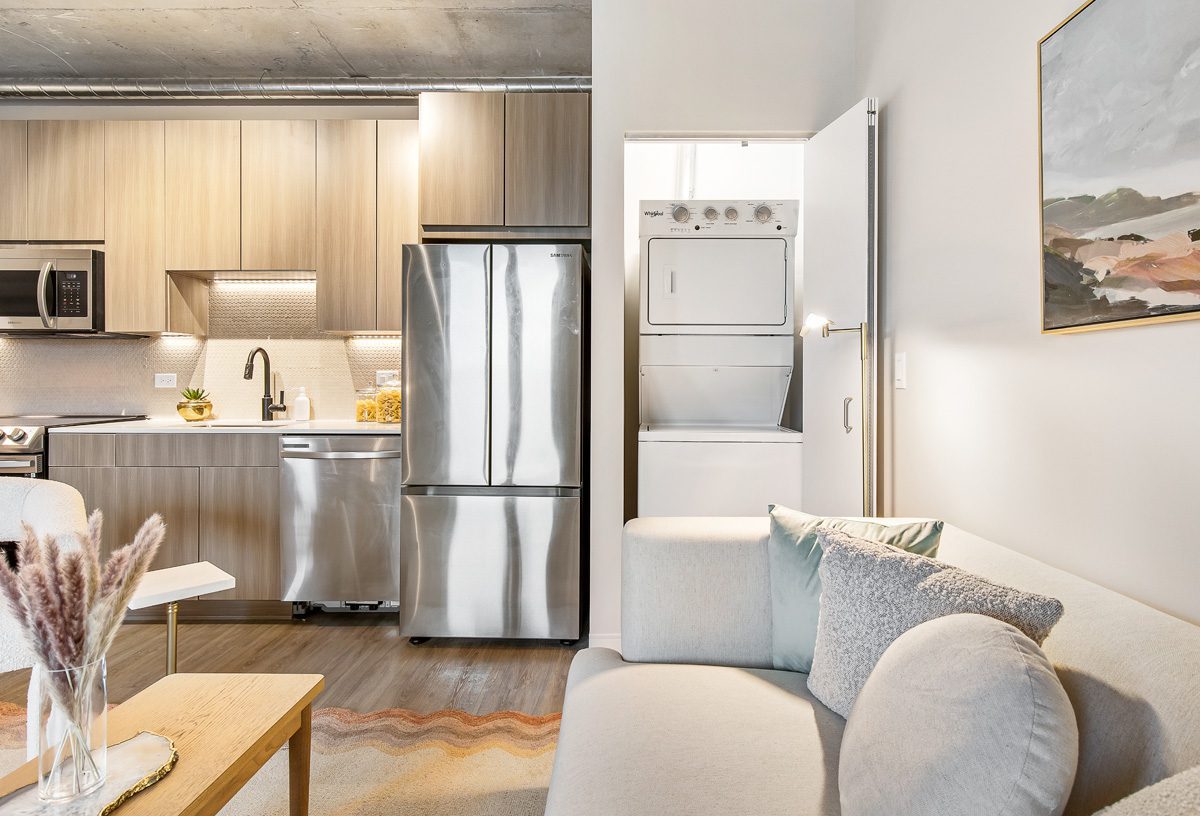 If you've lived in a city for a while, you know that any convenience that makes life easier – food delivery services or in-apartment concierge services, for example – has an out-sized impact on your day-to-day life.
That's why when looking for apartments, keeping an eye out for amenities that offer convenience is key. In-unit laundry might not be as flashy as a pool deck – but when it comes to making your life easier, this apartment feature ranks highly on our list.
Why in-unit washers are dryers are so convenient
There are a few reasons that having laundry an arm's length away is so helpful:
You're saved from lugging your stuff up and downstairs. The alternative to in-unit laundry is usually either having your laundry in a communal building space (usually the basement) or having to outsource it all together. The obvious perk of keeping laundry so close is not having to move your clothing very far.
Multiple loads! When your laundry options are so far away, it usually deters you from running separate cycles for dark colors, light colors and delicates. But with in-unit options, you can run as many loads as are necessary.
No communal wear-and-tear. Most communal laundry machines are industrial grade because of such heavy use by so many people. Conversely, in-unit washers and dryers, especially in luxury buildings, are often of a much higher grade – which is great news for your clothes.
Use in a cinch. Whether you're dealing with sweaty gym clothes or a mess from your pet, nothing is more convenient than the ability to throw things in the laundry at a moment's notice.
Luxury apartments with in-unit washer and dryers
As new luxury apartments continue to proliferate throughout the city, in-unit laundry is increasingly high on developers' must-have lists. At Luxury Living, you have a plethora of options that feature this amenity:
The Loop apartment | 88 E. Wacker Place
Located in the heart of the Loop district, Millie on Michigan offers the convenience of a short commute with world-class amenities. In addition to laundry, each unit is adorned with hardwood floors and quartz countertops.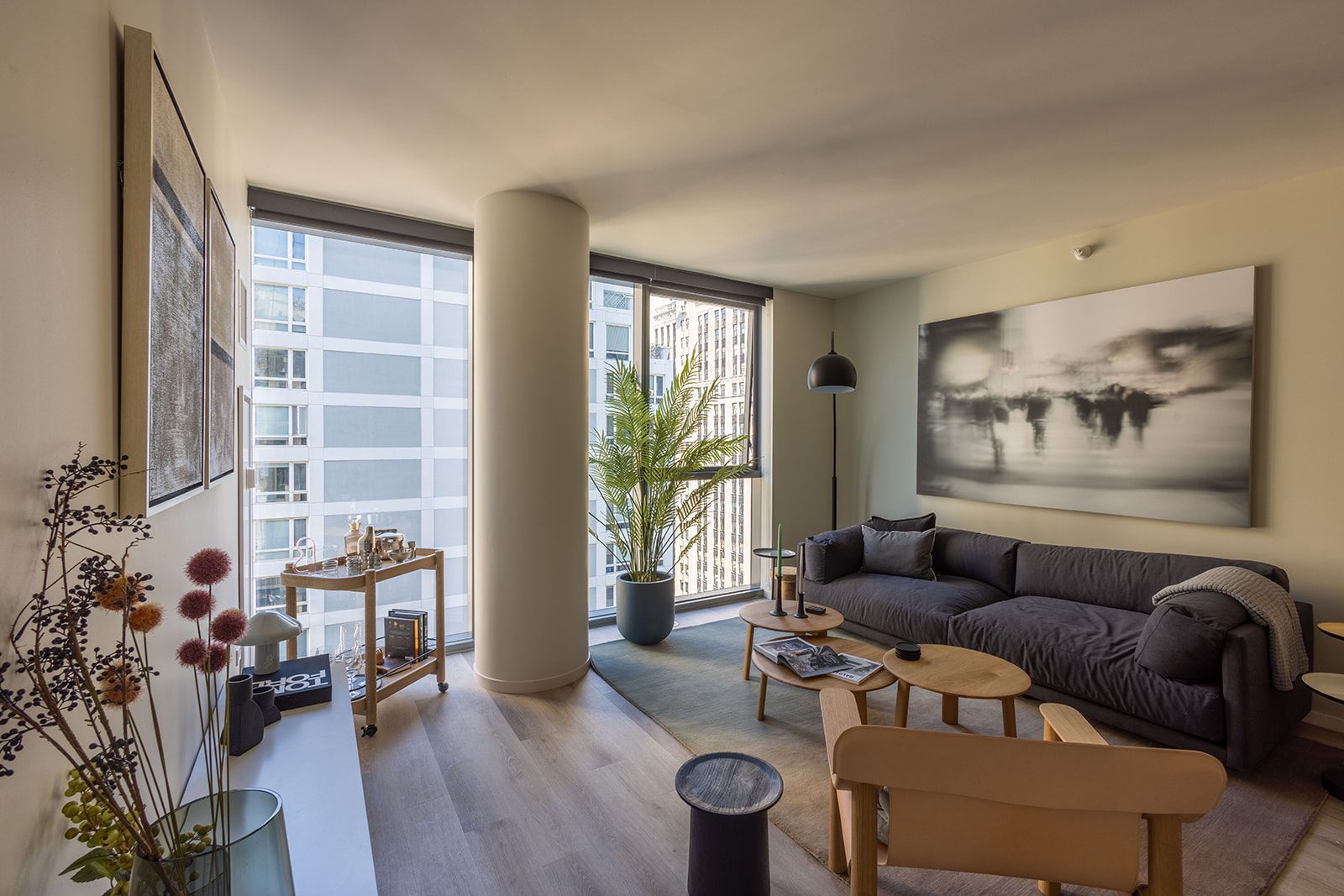 River North apartment | 540 N. State
A pet lover's dream, Grand Plaza Apartments feature a dog spa, dog run and fantastic proximity to nearby River North neighborhood parks.
Streeterville apartments | 850 N. Lakeshore
With sweeping views of the lake and Navy Pier, 850 Lakeshore Drive includes 1- to 2-bedroom units and a plethora of amenities, such as a rooftop grill and pool deck and a resident lounge.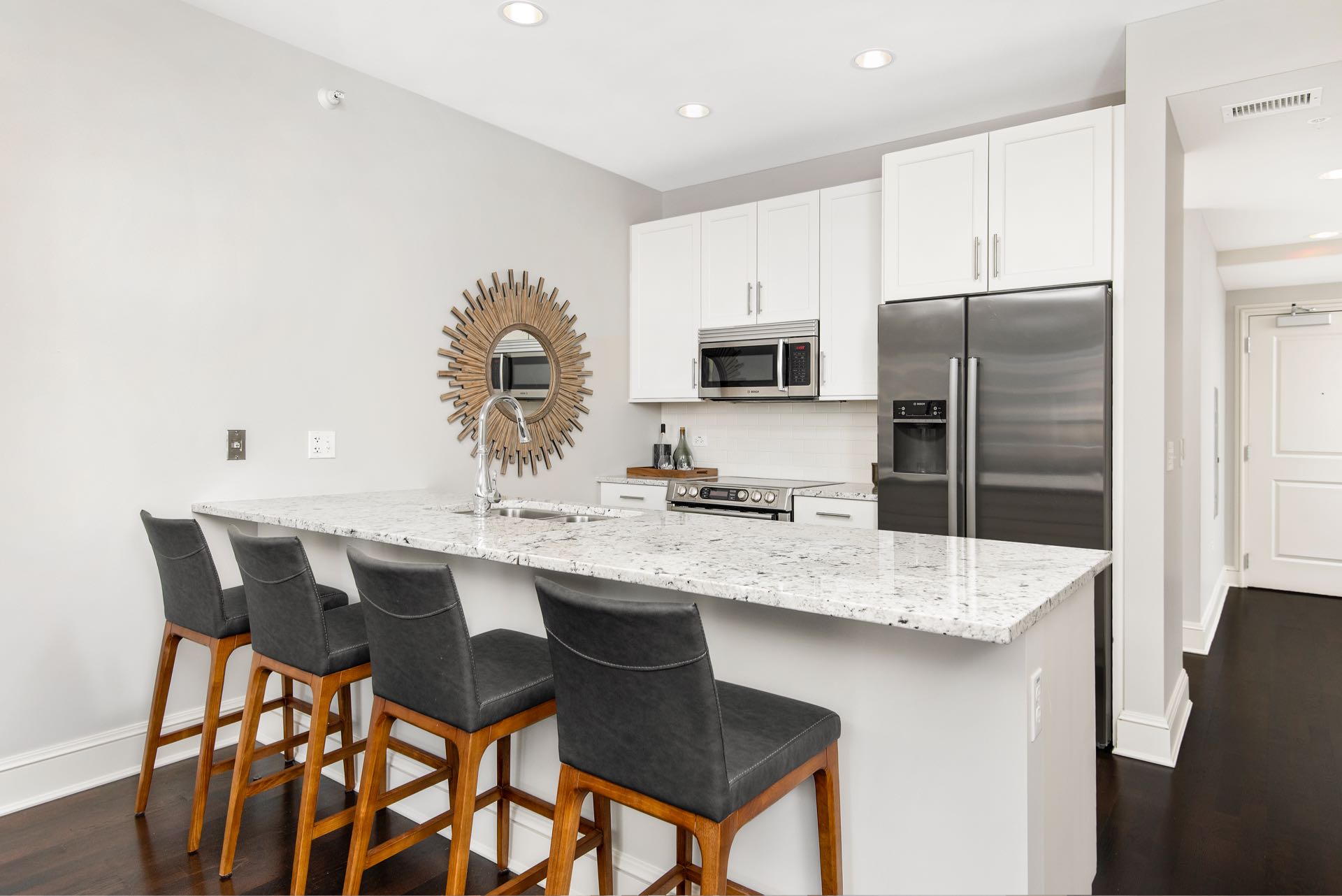 Gold Coast apartments | 1 E. Delaware
Hailing over the Gold Coast neighborhood, One East Delaware leaves no amenity out: with a co-working space, fitness center, dry cleaner and state-of-the-art finishes in individual units, it's the perfect location for residents who don't want to compromise on luxury.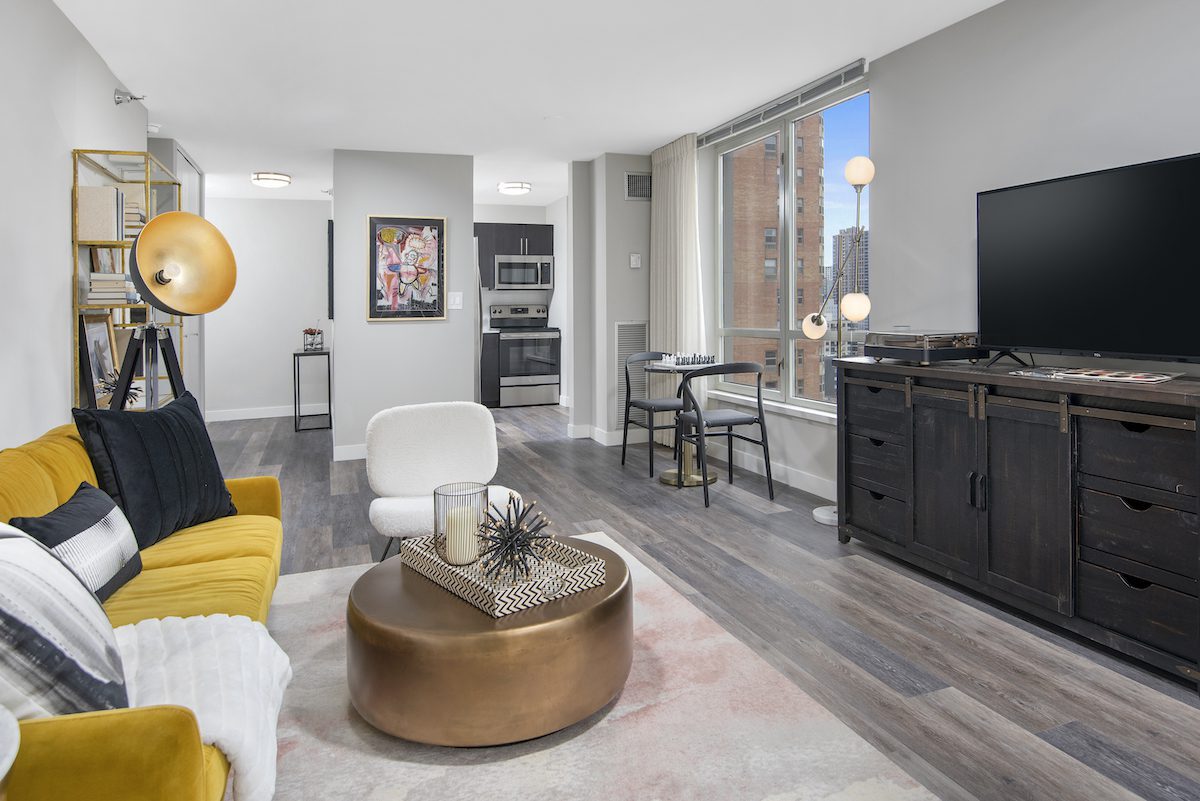 Illinois Medical District apartments | 2050 W. Ogden
Steps from University of Illinois Chicago's campus and medical campus, Cadence is the perfect option for students and medical professionals looking for a short commute and high end atmosphere: amenities include electric vehicle charging stations, a reisdent lounge and rooftop deck.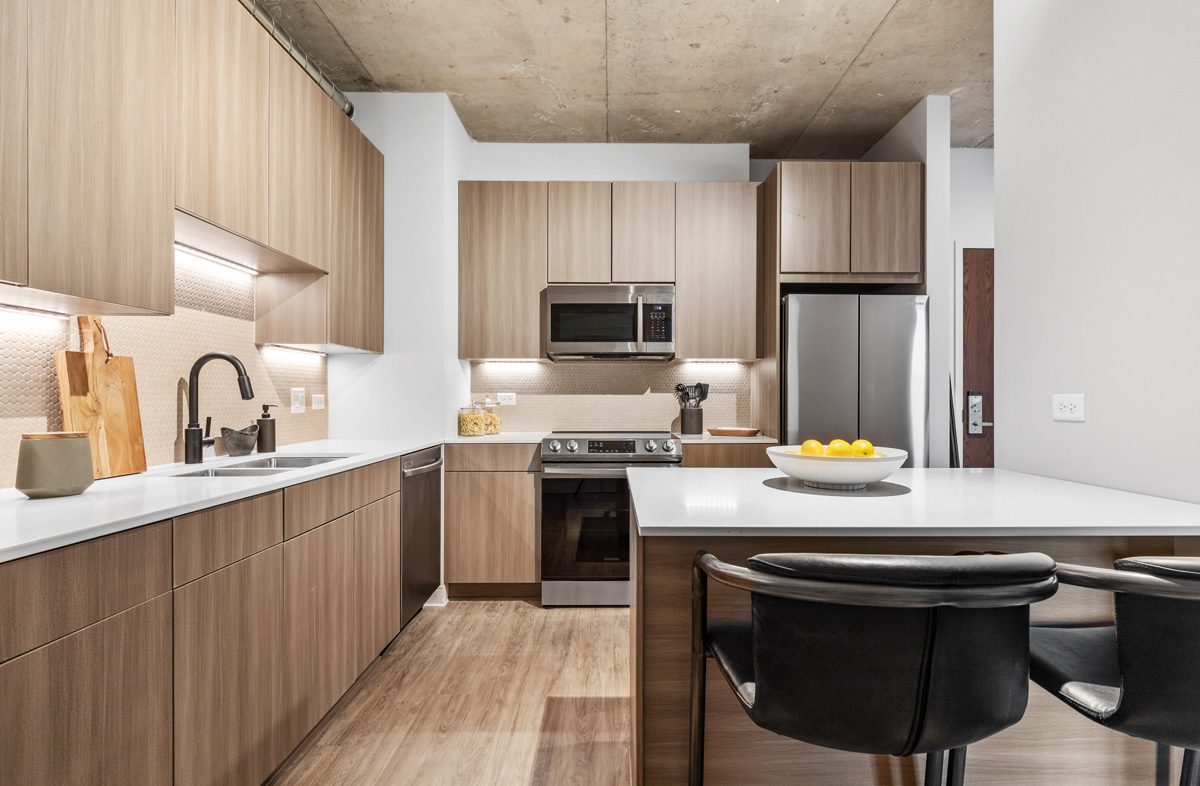 Millie on Michigan
88 East Wacker Drive, Chicago, IL, USA
The Loop apartments
Grand Plaza
540 North State Street, Chicago, IL, USA
River North apartments
850 Lakeshore Drive
850 North Lake Shore Drive, Chicago, IL, USA
Streeterville apartments
One East Deleware
1 East Delaware Place, Chicago, IL, USA
Gold Coast apartments
Cadence
2050 West Ogden Avenue, Chicago, IL, USA
Illinois Medical District apartments
No matter which amenities are at the top of your wish list, our experienced and knowledgeable Luxury Living team is here to help you find the perfect apartment. Reach out today or follow the link below to start your search!
Follow Us on Social
Apartment Experts
Spend less time apartment hunting, and more time living. Luxury Living is a complimentary service to make your apartment search easier, and even fun. Whether you're new to the city or simply in need of a change, we are here to help.