4 Tips for Living With a Significant Other
October 4, 2022 | By Gabrielle Gresge
Reading Time: 2 Minutes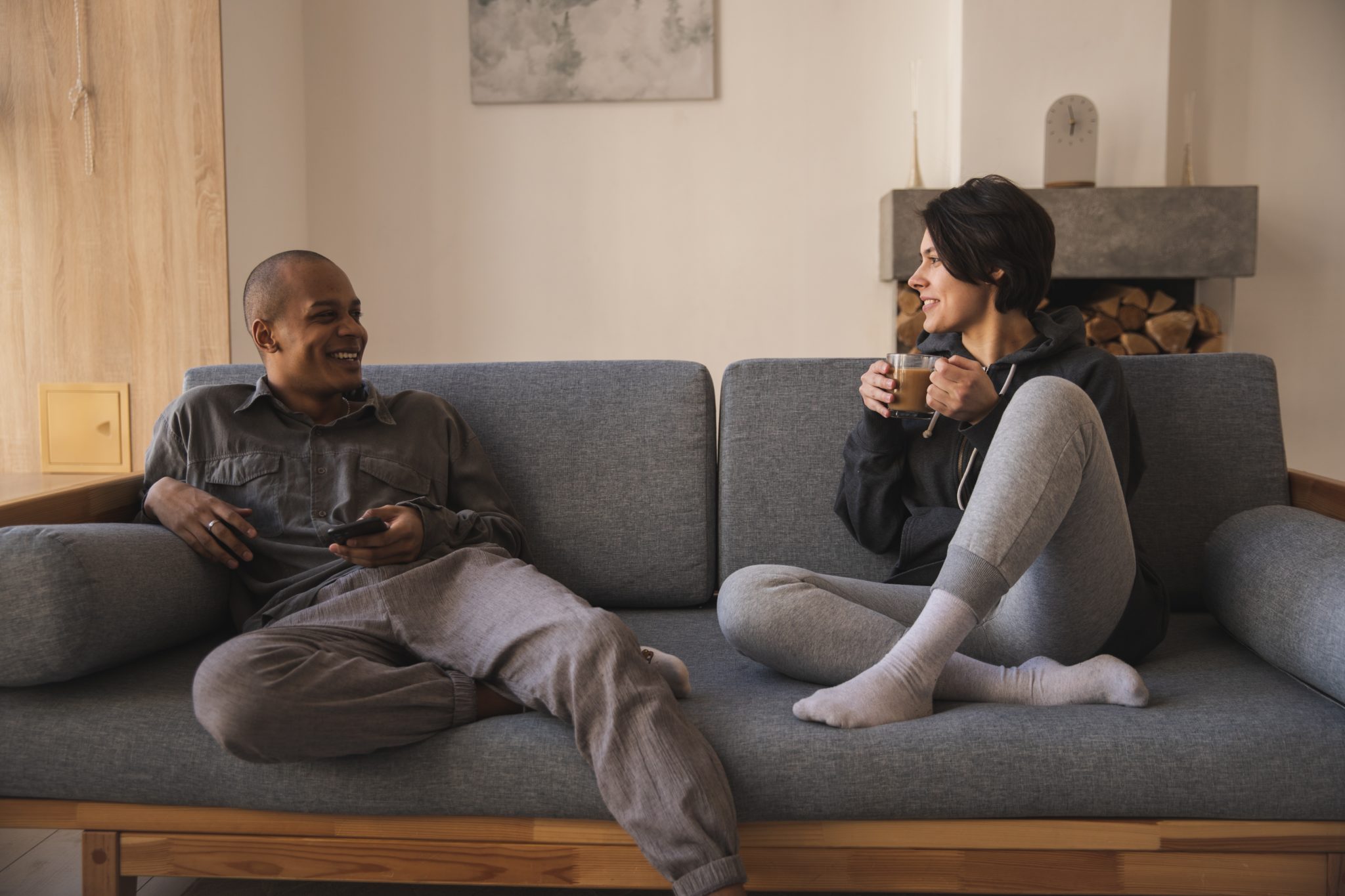 Moving in with your significant other is more than just acquiring a roommate – it's a new life stage that you enter into with your partner. By making a home together, you're opening up your relationship to an exciting opportunity for growth into the next chapter of your lives together.
Tips for Living with a Significant Other
For that reason, living with your significant other requires communication, intentionality and, at times, compromise. Continue reading for four tips for making sure that cohabitating with your significant other impacts your relationship for the better.
Communicate ahead of time: Chances are, you've talked about moving in together long before moving day. While there are really exciting parts of this new life stage, there are fears that can come with cohabitating, too. Talking about your expectations, excitements and stresses before and while you live together will set a great precedent for communicating in other aspects of your relationship – and will ensure that both partners feel at ease throughout the transition.
Give grace for bad habits: As you experience living together, you might learn about new habits of your significant other's – things like forgetting to unload the dishwasher or leaving clothes on the floor have the potential to cause conflict in a way they didn't before you moved in together. Giving your partner grace for those things while keeping lines of communication open make for a more peaceful household, because they're giving you grace for your habits, too!
Incorporate your individual styles: As you create a home, be mindful that you're working together to accomplish a new style that incorporates both of your tastes. This might mean buying a few new pieces that you both like, or compromising a bit individually on décor decisions. The process will be worth it, though, because the end result will be a place that feels like home to both of you.
Balance routine and alone time: One of the best parts about living with your significant other is the added time you get to spend with them. Creating new routines and intentionality behind your relationship will be beneficial in many ways – but as you navigate what spending time together looks like, be mindful that both of you have alone time, too. This will not only make you appreciate your significant other's company when you are together, but will allow you to continue your individual habits as well.
If you're still weighing out the pros and cons of living with your significant other, follow the link below for our comprehensive guide to living with someone else.
Follow Us on Social
Apartment Experts
Spend less time apartment hunting, and more time living. Luxury Living is a complimentary service to make your apartment search easier, and even fun. Whether you're new to the city or simply in need of a change, we are here to help.