4 Tips for Living With Your Best Friend in Chicago
September 27, 2022 | By Gabrielle Gresge
Reading Time: 2 Minutes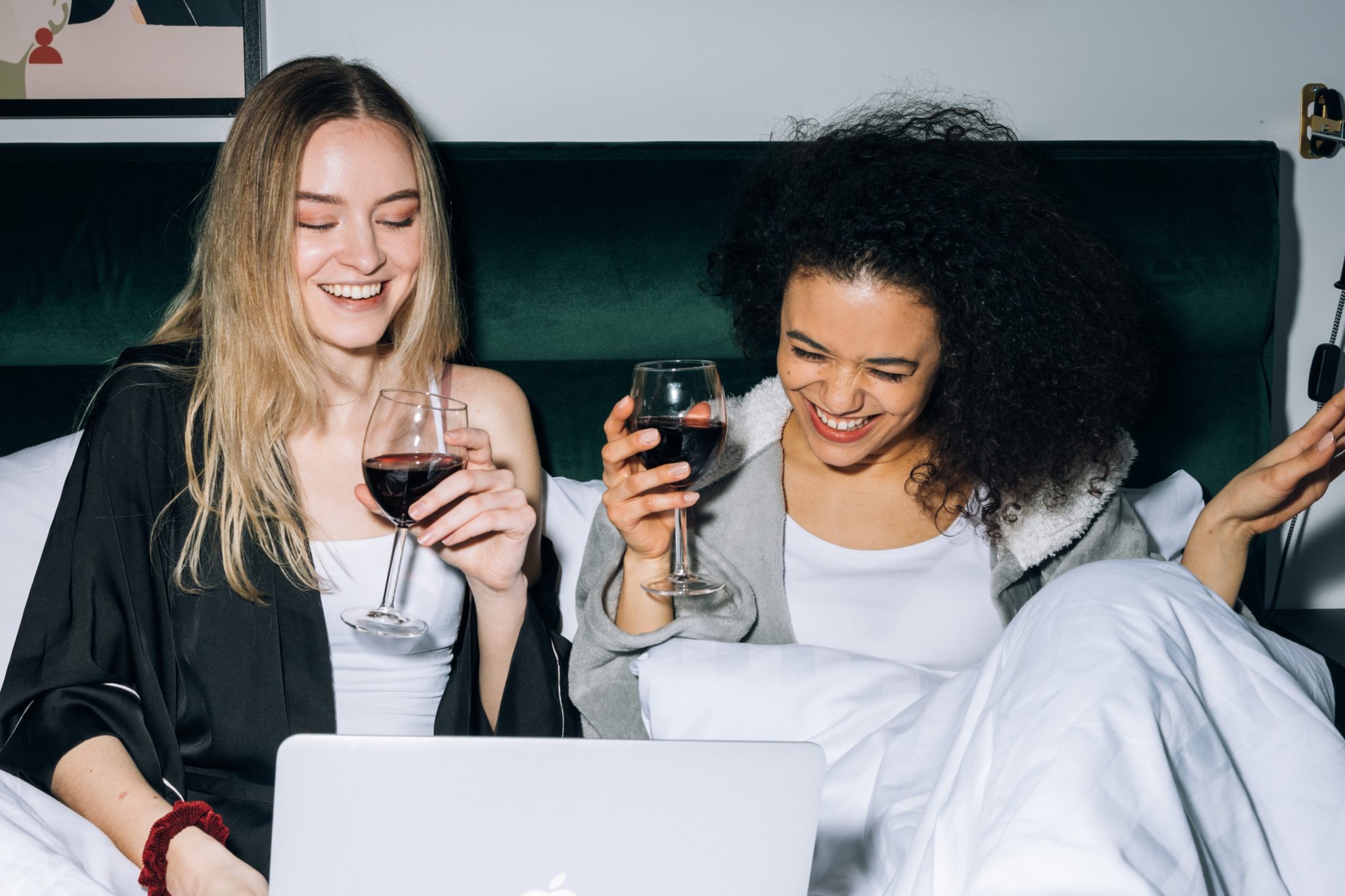 If you're looking for a roommate, it's natural to look to your best friends. Cohabitating with someone you know well has its perks: there isn't a get-to-know-you phase, and you have a built-in bestie to come home to at the end of the day.
That said, living with a friend comes with challenges, too: it's easier to blur boundaries, and things can get messy if someone isn't a great roommate. To ensure that living together enhances your friendship for the better, read on for four tips for living with someone close to you.
4 Tips for Living with Your Best Friend
Establish boundaries. One of the most important things you can do before moving in with your best friend is proactively setting boundaries for what living together will look like. How should you approach having friends and visitors over? Are there any spaces in the apartment that should be truly private? Are any times of day meant for alone time? Discussing the logistics of your space and how it works will hold you both accountable to being a great friend and a great roommate.
Set expectations. A great conversation to have before moving in is around expectations for what a great roommate looks like. For example: if one of you doesn't care about messes in common areas but the other does, talk about what standards you can hold each other to in terms of cleanliness.
Plan for intentional togetherness and separation. A dichotomy of living with a best friend is that while you see each other all the time, it can be hard to spend social time together the way that you used to. For that reason, a great way to keep your friendship strong while living together is planning intentional time to hang out outside your apartment; whether you do a monthly dinner or plan to see a concert you both like, the time you spend as friends – not roommates – will ultimately enhance your time as roommates.
Communicate well. A quality of a great roommate is communication, both in the short-term and long-term. For example, letting your roommate know that you'll be home late is a courtesy so they don't worry about your safety or whereabouts. In a long-term sense, having a proactive conversation about whether you'll re-sign your lease allows you both to make plans for the future without any drama.
Looking for more tips and tricks for living with roommates? We've got you covered! Click the button for more information on all things roommates.
Follow Us on Social
Apartment Experts
Spend less time apartment hunting, and more time living. Luxury Living is a complimentary service to make your apartment search easier, and even fun. Whether you're new to the city or simply in need of a change, we are here to help.