Explore 5 of Chicago's Top 3-Bedroom Apartments
September 26, 2022 | By Lauren Bozarth
Reading Time: 2 Minutes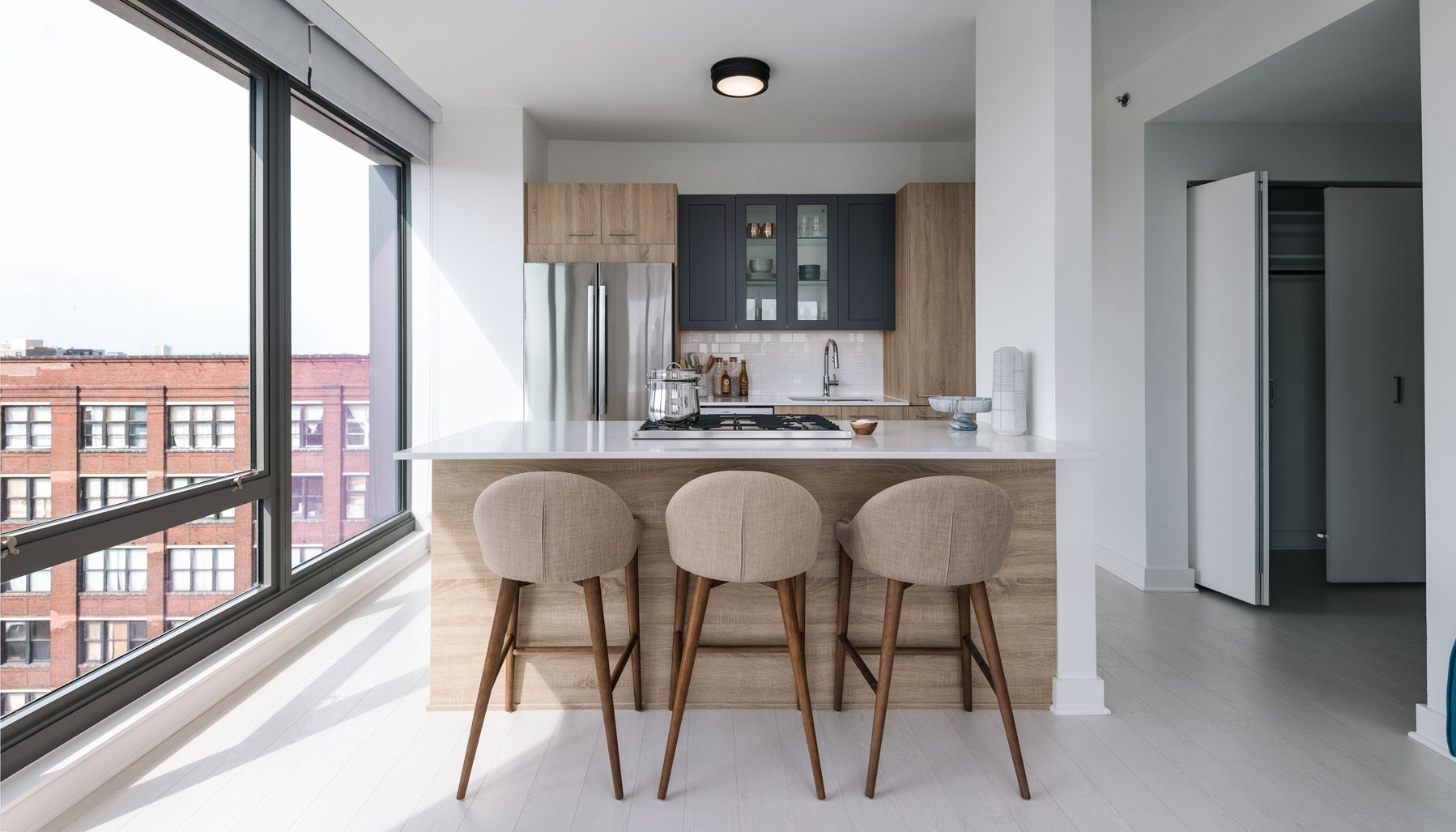 Looking for 3-bedroom apartments in Chicago? Browse some of the best buildings and units here:
808 South Michigan Ave
This sleek and bright building offers awesome city living in Chicago's South Loop, right on the park and lakefront. Here, residents have access to top-notch amenities. Enjoy time with company at the indoor/outdoor gathering spaces, the infinity pool and spa, game room, private dining area, intimate cocktail lounge, and outdoor grills with seating for al fresco dining. You can also take advantage of the four-story winter garden, expansive fitness center, yoga studio with access to an outdoor terrace, coworking space and business center, private dog walk and indoor play areas with on-site pet grooming studio, valet parking, and more.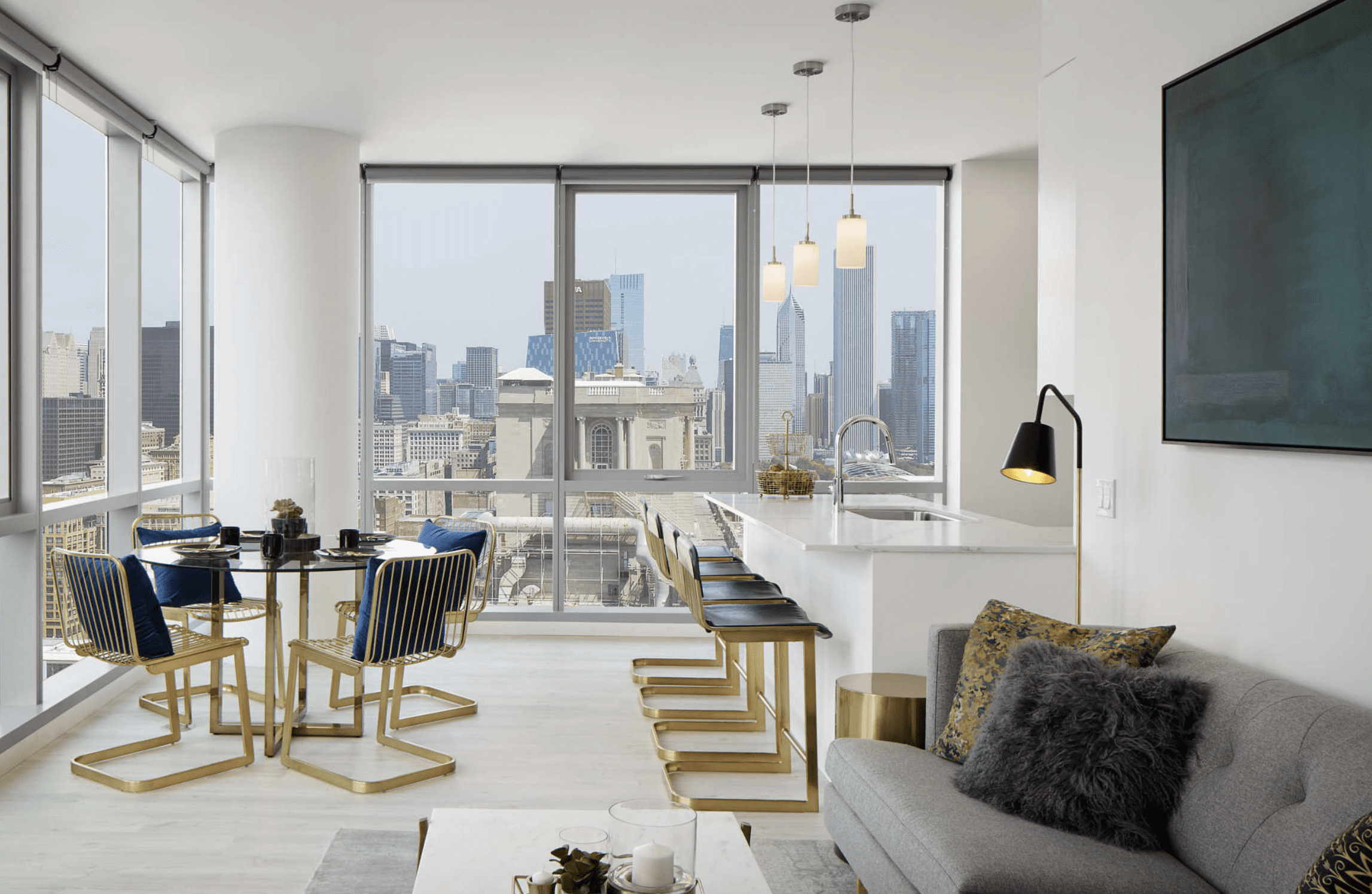 1035 West Van Buren
Consider Landmark in West Loop if you're looking for a three-bedroom apartment in one of the hippest Chicago neighborhoods. These luxury units feature modern floor plans and bright, efficient amenities. During sunny seasons, renters can embrace an expansive swimming pool, sundeck, hot tub and private cabanas, outdoor fire pit, grilling, and lounge areas. All year round, they can also utilize an expansive fitness center with state-of-the-art equipment and a yoga studio, library lounge, community kitchen, and an onsite dog run and full pet services.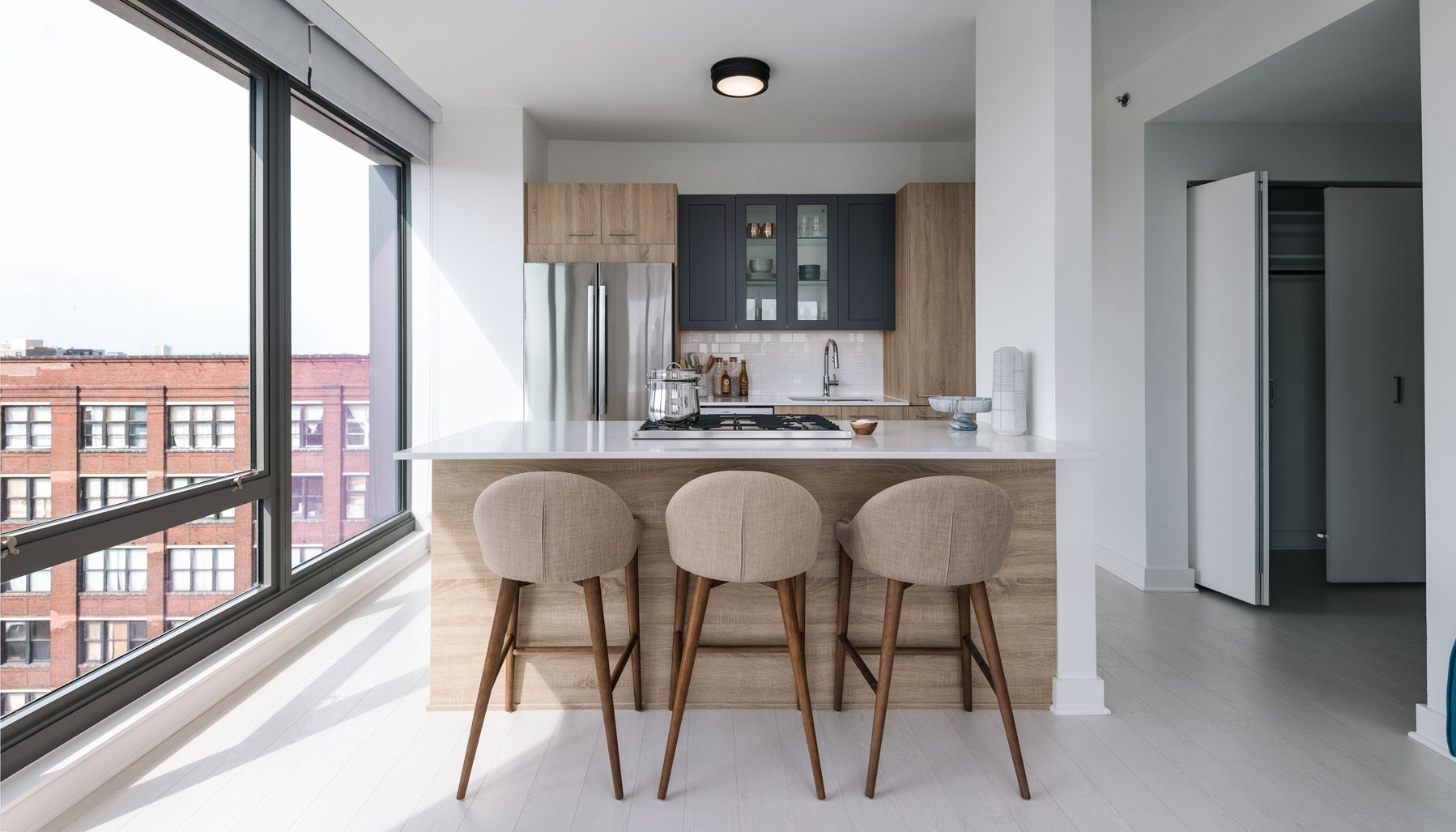 930 W Altgeld Street
These apartments may be worthwhile for those looking for the convenience of city living but a neighborhood that still offers charm. Located in the heart of the bustling Lincoln Park, this building indeed " elevates" the living experience. The property features a large courtyard overlooking Lincoln Avenue with grills and a fire pit, a rooftop plunge pool with cabanas, an outdoor dog walk, a state-of-the-art fitness center and yoga room, a party room with a demonstration kitchen, and more. It's a few steps from iconic entertainment venues and only two blocks from a CTA train station.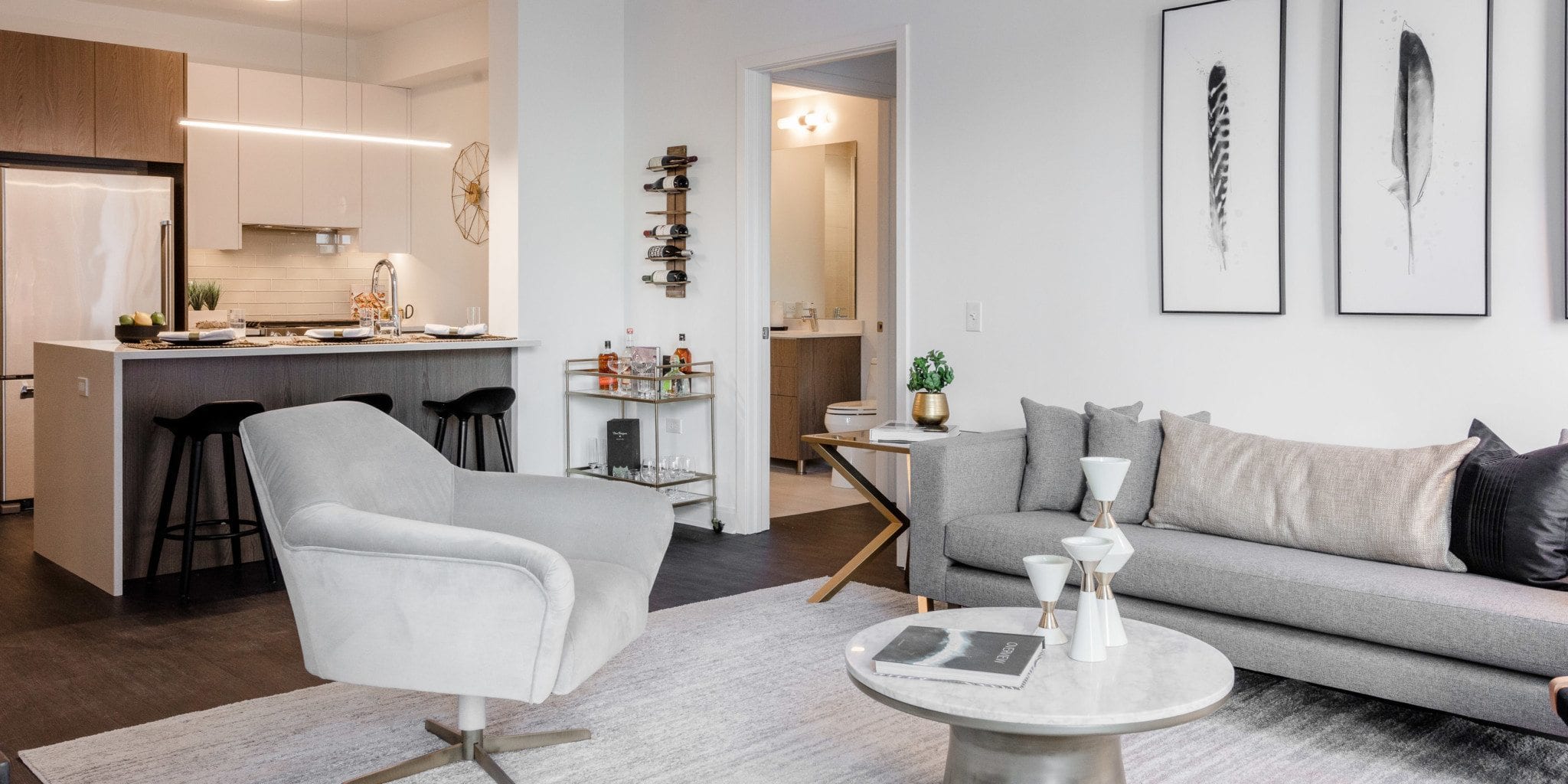 Midrise: 1664 West Division Street | Highrise: 1640 West Division Street
Whether you prefer highrise or midrise living, Wicker Park Connection offers both. Either building offers sleek three-bedroom apartments and bragworthy amenities within one of Chicago's coolest neighborhoods. Imagine having unlimited access to an expansive terrace, a firepit with lounge seating, a pool deck with sunbeds (and killer city views), a Starbucks coffee nook, a chef's grade kitchen, a massive state-of-the-art fitness center, and more. Plus, residents are right around some of Wicker Park's best shops, restaurants, and green spaces.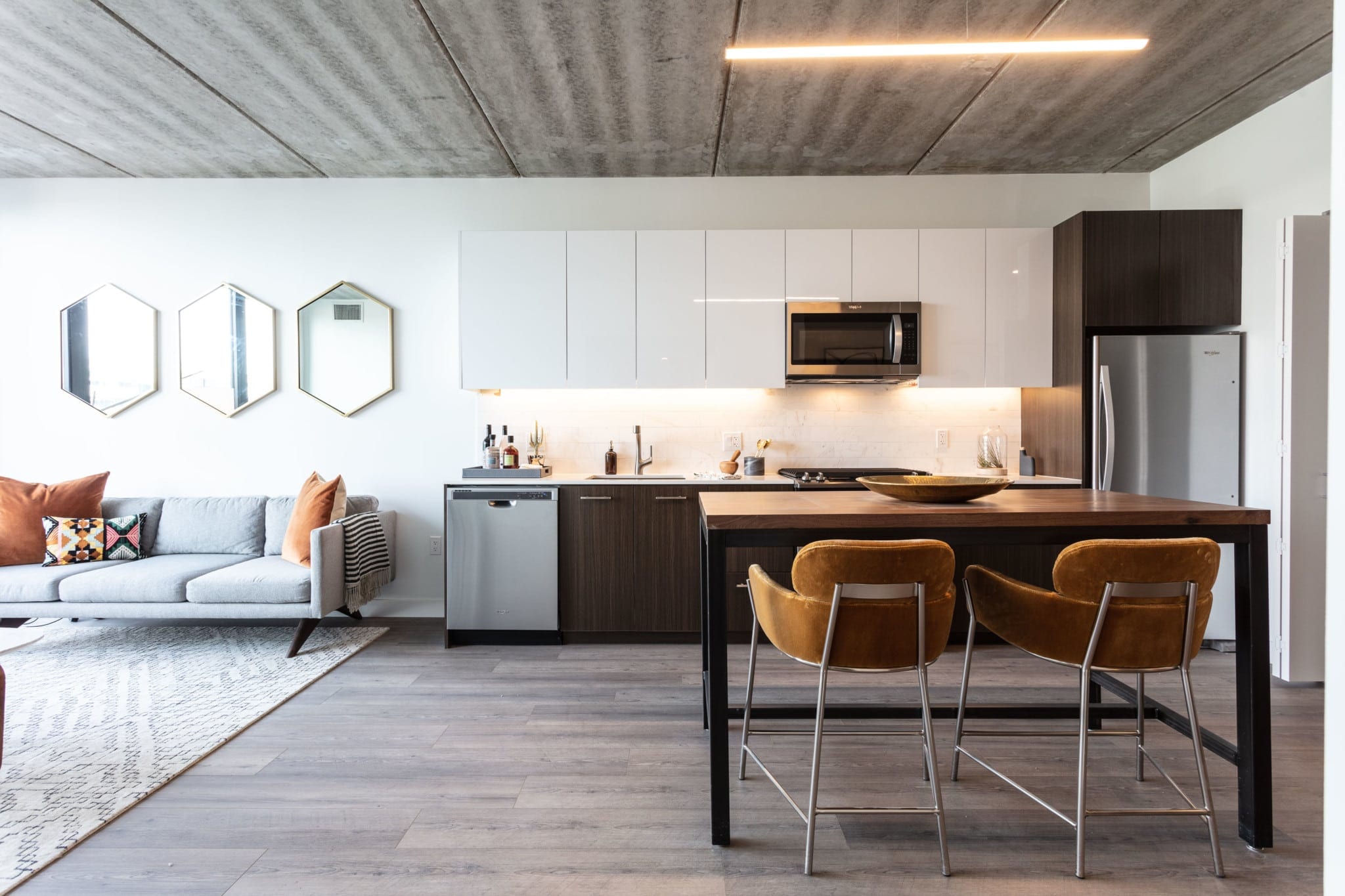 Sentral
808 South Michigan Avenue, Chicago, IL, USA
South Loop apartments
Landmark
1035 West Van Buren Street, Chicago, IL, USA
West Loop apartments
ELEVATE
930 West Altgeld Street, Chicago, IL, USA
Lincoln Park apartments
Wicker Park Connection
1640 West Division Street, Chicago, IL, USA
Wicker Park apartments
While these building options offer unprecedented living, the list is not exhaustive. If you want more insight into three-bedroom apartments in Chicago, connect with an experienced LLCR broker. Our team would love to help you find an apartment that suits your needs!

Follow Us on Social
YOUR INSIDE LOOK AT WHAT'S NEW ON IG
View on Social
About Us
At Luxury Living, we define "luxury" as a quality of life. Luxury living may mean having a home-office with breathtaking views from your apartment's floor-to-ceiling windows, or being within walking distance to your favorite restaurants and activities. Whatever luxury means to you, let us help you find it.
Learn More
Contact Us