73 East Lake Chicago Loop Apartments Offering Rent Specials
February 28, 2015 | By Amy Galvin
Reading Time: 2 Minutes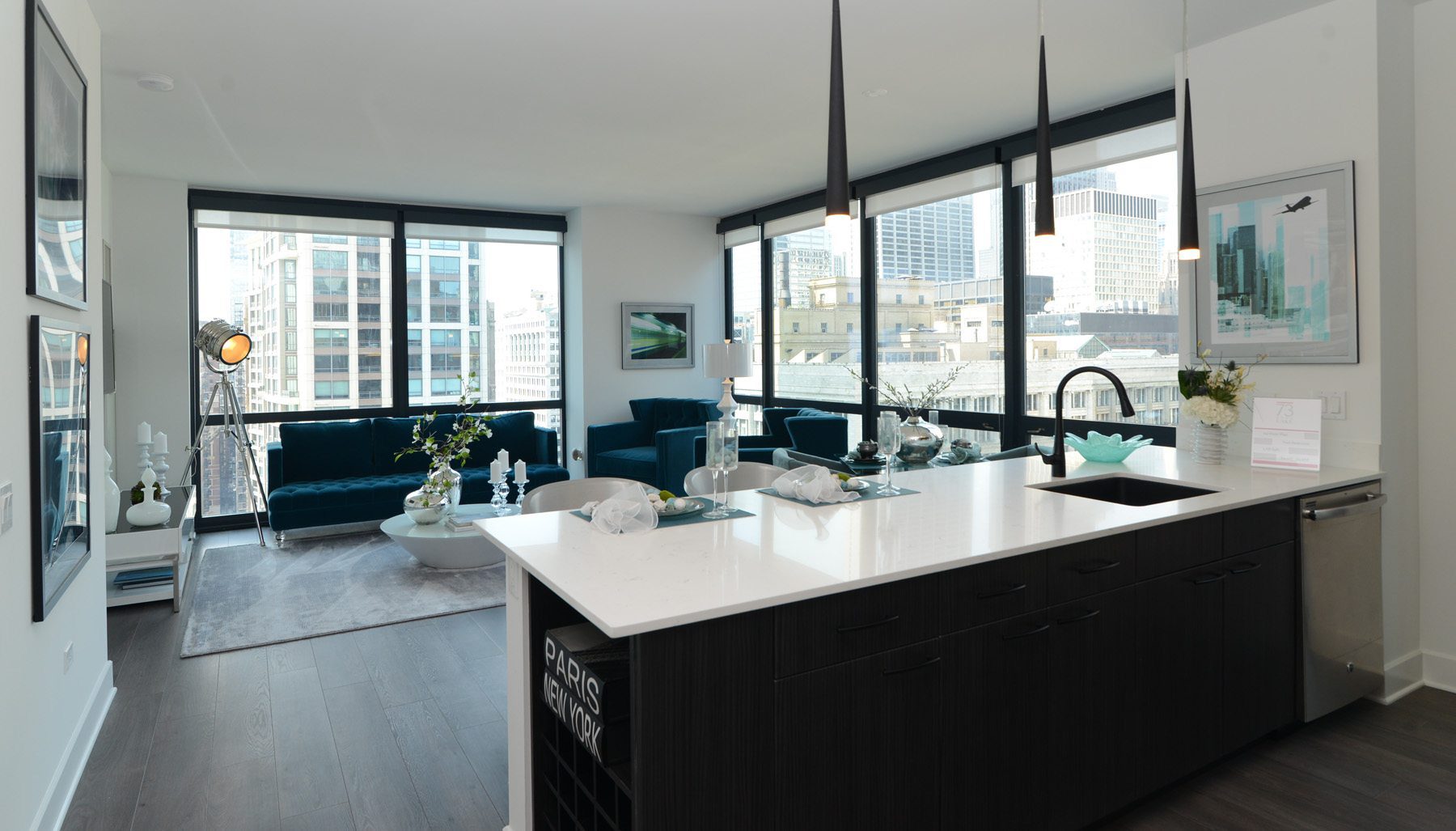 As it nears its first anniversary of opening doors to renters, 73 East Lake Chicago Loop apartments are currently offering some pretty incredible rent specials. The property is close to reaching stabilization after 10 months of lease-up.
In an effort to lease the remaining apartments, 73 East Lake is offering a "final blow out" special.
ONE BEDROOMS:
Select one bedroom units are being offered at a flat rate price of $2350 plus a $1000 signing bonus.
All other one bedrooms range from $2872 to $3167 plus two months free upfront.
TWO BEDROOMS:
Select two bedroom apartments are being offered at a flat rate price of $2995 a month.
A special on the 01b floor plan with units priced from $3755 to $3805 plus a $1000 signing bonus.
All other two bedrooms range from $3465 to $3615 plus one month free upfront.
CONVERTIBLES:
There are three convertible units left priced at $2355 with a $1500 signing bonus.
73 East Lake has arguably the best convertible floor plans in the city. They are more like a junior one bedroom with a glass, barn sliding door separating the bedroom from the living space. Plus the bedroom can fit a king size bed!
All leases must be 12 months and renters must move in by April 30, 2015, to take advantage of the special.
Delivered in April 2014, 73 East Lake has been a great addition to the downtown Luxury Chicago apartment market. The property has a strong focus on technology and the building features expansive amenities.
Residents have access to Club 73 on the 42nd floor featuring private dining and Sky Lounge with multiple flat screen televisions. There is a terrace with intimate seating areas, a fire pit, cabanas and amazing city views. The property even boasts a private cook's kitchen, indoor pool, sauna and steam room and three different fitness facilities. The building also has an indoor, heated dog run.
Contact us today and snag one of the few remaining units at these incredible prices while you can.
Please note pricing and availability are always subject to change.
Follow Us on Social
Apartment Experts
Spend less time apartment hunting, and more time living. Luxury Living is a complimentary service to make your apartment search easier, and even fun. Whether you're new to the city or simply in need of a change, we are here to help.