A Night At the 2015 CAMME Awards
November 9, 2015 | By JD Eaton
Reading Time: 2 Minutes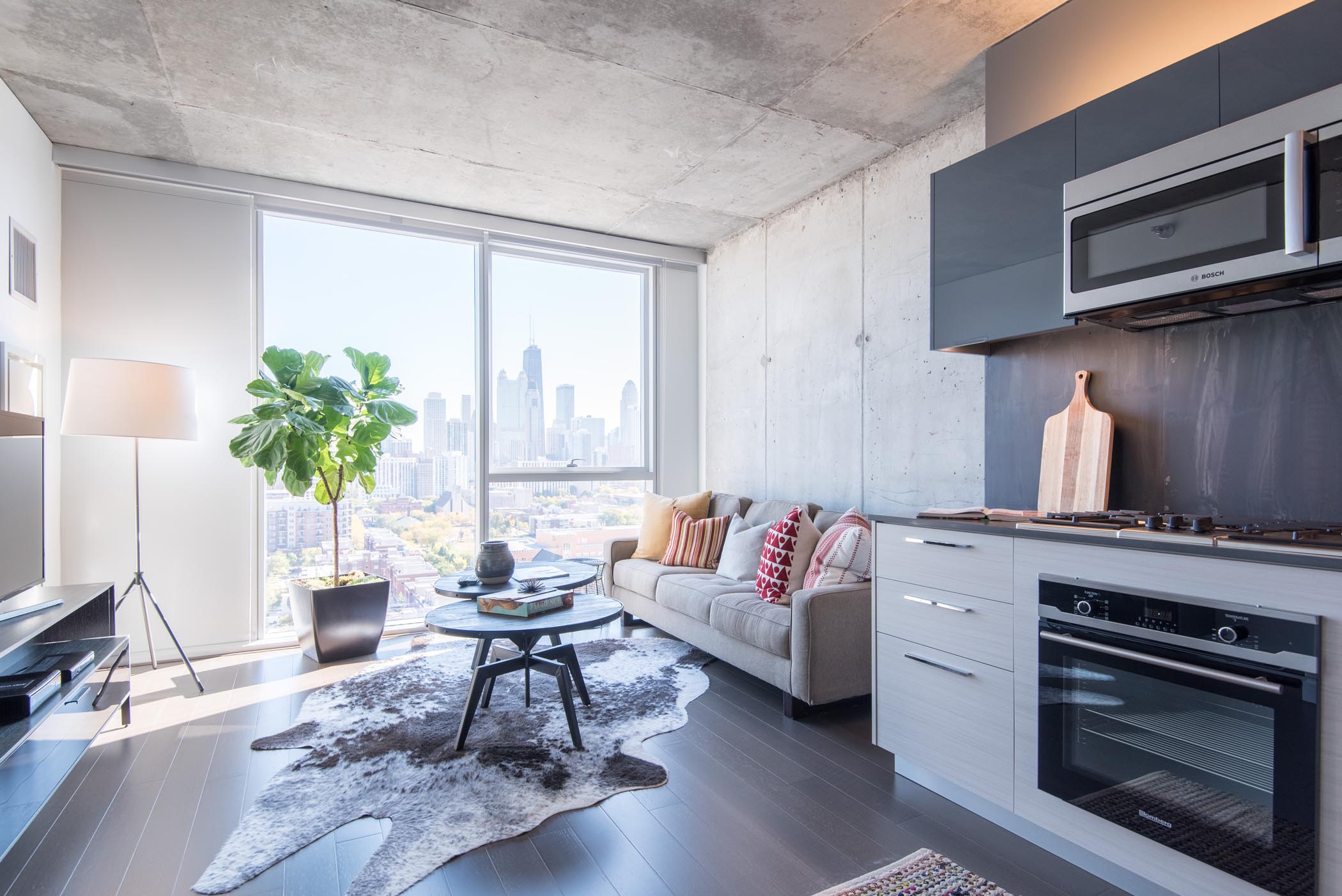 Over 1000 real estate professionals converged upon Navy Pier's Grand Ballroom on November 5th to celebrate and recognize excellence in all facets of the multi-family housing industry. The Chicagoland Apartment Marketing and Management Excellence (CAMME) Awards is an annual event produced by Chicagoland Apartment Association, and it went off with a bang.
The extravaganza begins with a cocktail hour where colleagues—past and present—meet, greet, reminisce, drink and size up the competition and wait to see who prevails in over 50 different categories. It may not have "Best Writing (Original Screenplay)," but it did have "PROPERTY EXCELLENCE: Built Between 2009–2014, Mid-Rise/Hi-Rise," which Hubbard Place took home with ease. It didn't have "Best Actress in a Leading Role," but it did have "MODEL: One Bedroom/One Bedroom Den, Over $20,000," which went to State & Chestnut, despite stiff competition from Madison Aberdeen Place (we demand a recount!).
Some of the biggest winners of the evening were Marquette Management, which took home 10 awards, AMLI Residential landed nine trophies, and Lincoln Property Company locked in seven. There were even a few of ties for the evening, including "COMMUNITY AMENITIES PACKAGE, Mid-Rise/Hi-Rise," which was split by AMLI River North and 500 Lake Shore. The team members should end up in a Battle Royale on stage to decide the final winner, but unfortunately, it ended with handshakes and high-fives.
After the final award was handed out, the real fun began. Without warning, explosions and flashes of light appeared outside the windows, and nearly everyone filed out to the end of Navy Pier to watch an exceptional, up close and personal fireworks display. It surely had the winners musing to themselves, "This is for me, this is all for me!"
As award winners—and losers—headed back inside, while fixing their hair from the gale-force winds, the band stole the rest of the show. During the awards ceremony, they would lead winners up with songs like, "Celebration," "Don't Stop 'Til You Get Enough" and more disco than one would expect, but later on things started to really heat up. Highlights included, "Diamonds," "Uptown Funk," "Everybody Dance Now," and the choreography of the two female singers during LMFAO's "Party Rock" should have won them an award for "DANCE EXCELLENCE: Event Band for over 1000 Attendees."
Follow Us on Social
YOUR INSIDE LOOK AT WHAT'S NEW ON IG
View on Social
About Us
At Luxury Living, we define "luxury" as a quality of life. Luxury living may mean having a home-office with breathtaking views from your apartment's floor-to-ceiling windows, or being within walking distance to your favorite restaurants and activities. Whatever luxury means to you, let us help you find it.
Learn More
Contact Us