Apartment Amenities in Chicago Rental Buildings
October 31, 2018 | By JD Eaton
Reading Time: 2 Minutes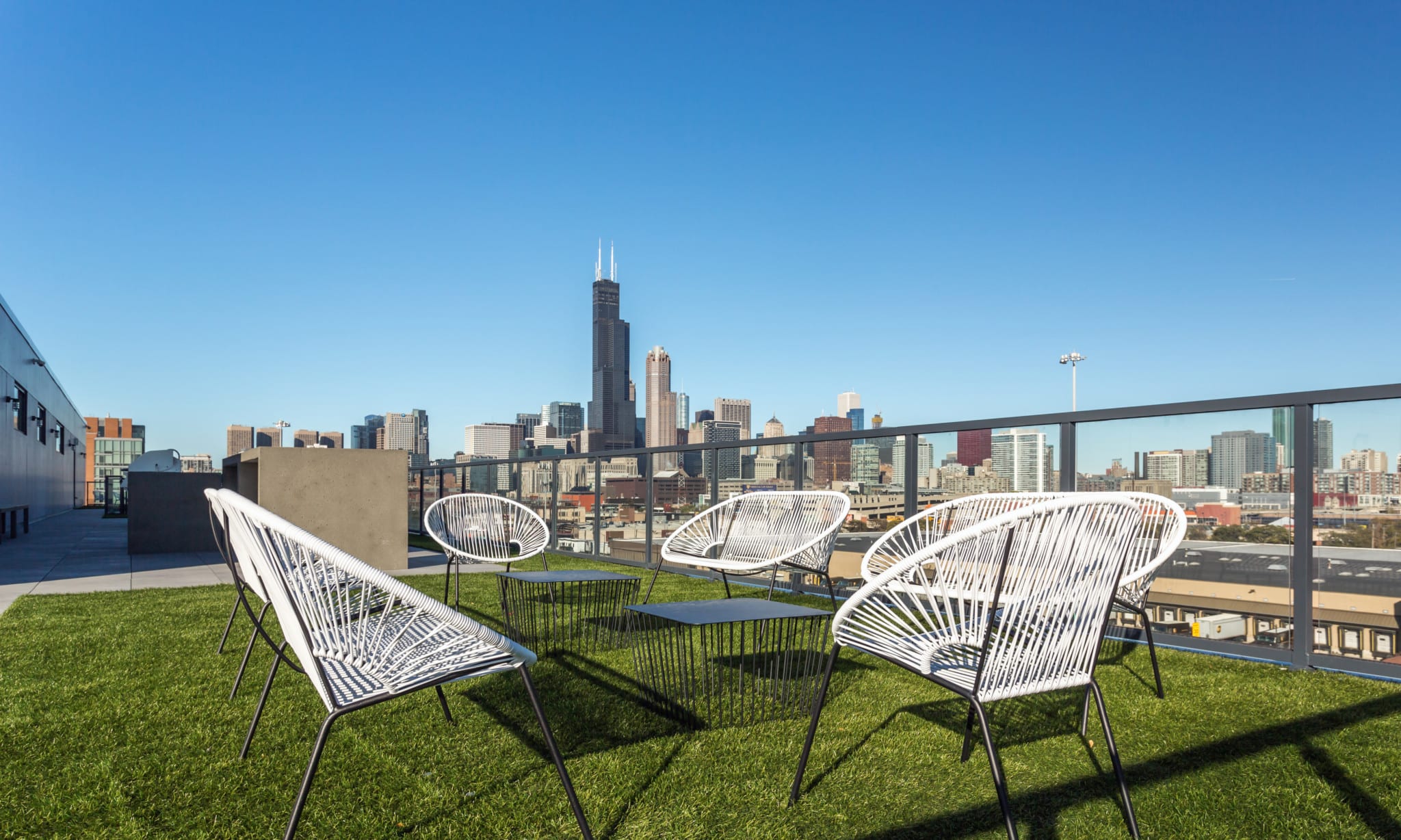 Downtown Chicago luxury apartments offer a wide range of amenities, from pools and spas to movie theaters. With expanding inventory, competition between new construction buildings over the last few years has increased as developers try to find amenities that will attract residents and stand out from the crowd. In addition, more established buildings have renovated their community spaces to keep up with the trends.
465 N. Park in Streeterville is making a splash this year, by promoting that their resident amenities combine close to an acre of space. The outdoor deck includes a pool with lounging furniture, green space, grills with outdoor dining rooms and televisions, while the expansive resident lounge has a demonstration kitchen, game room, and tons of spaces to relax or entertain. Another new kid on the block, The Cooper in the South Loop, provides some unique amenities, such as: a shop space, listening lounge, two herb gardens, reading room, bocce ball court, and outdoor screening room.
Chicago is seeing more neighborhood buildings, outside of the downtown core, offer amenities in-line with the downtown inventory.  Wicker Park Connection features an outdoor pool deck with stunning city skyline views, state-of-the-art fitness center with yoga studio, and Starbucks coffee nook. Over in University Village, X Chicago offers a cocktail terrace with fire pit, modern co-working spaces, hammock loungers, and a hangout saloon.
Impressive amenities aren't just limited to physical spaces, but can also include services that busy residents appreciate. Keyless entry systems, like Latch at Viridian on Sheridan, allow tenants to enter from a mobile app or by simply entering a code. This allow for safe and temporary access granted for guests, dog walkers, or cleaning services. When No. 508 opens in Lincoln Park, it will give residents designated places to wash their cars, bikes, and pets, which is a convenience often lost while living in an apartment building. Dry cleaning and package receiving service systems are now standard in boutique neighborhood buildings, but ELEVATE Lincoln Park raises the bar by also providing 24-hour concierge/door attendant.
Looking for more information to help with your search for a new apartment in Chicago? We can help you find an apartment that you'll love! Contact our team or click the button below for some advice to help your search.

Follow Us on Social
Apartment Experts
Spend less time apartment hunting, and more time living. Luxury Living is a complimentary service to make your apartment search easier, and even fun. Whether you're new to the city or simply in need of a change, we are here to help.