Best Bakeries in Downtown Chicago
July 17, 2017 | By Luxury Living Chicago Team
Reading Time: 3 Minutes
They say a balanced diet is a cupcake in each hand and we don't disagree. Here are our top five bakeries in Chicago to satisfy your sweet tooth.Because whoever walked out of a bakery without a smile on their face?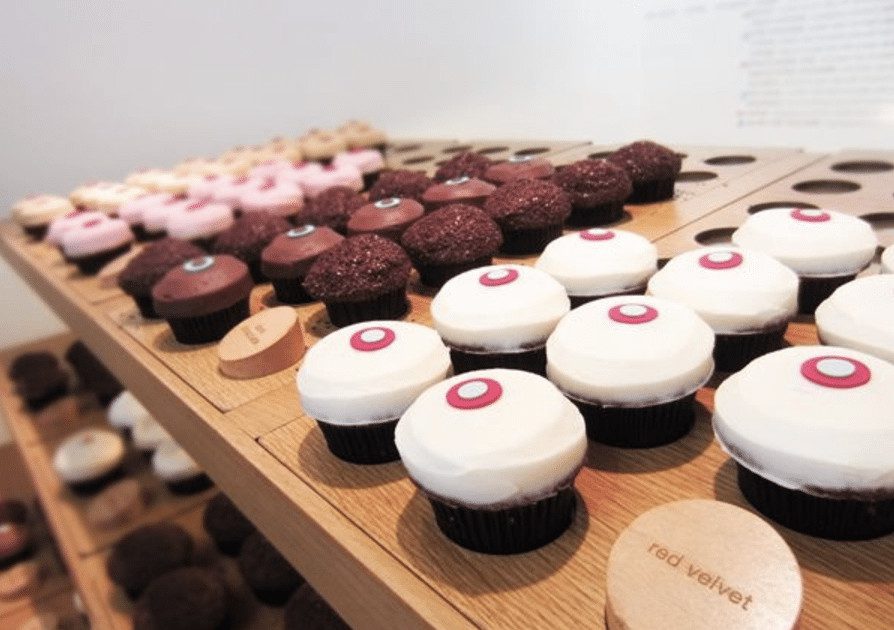 Frosting shots, vegan-friendly options, and a cupcake ATM. Oh my! Sprinkles is the cupcake destination in Chicago. It's home to many explosive flavors including chai and s'mores. Fear not if you are gluten-free, or vegan. Sprinkles has you covered with allergy friendly versions of their signature red velvet – featuring a perfectly balanced vanilla cocoa cupcake with cream cheese frosting. Craving a sugar fix after hours? Don't worry, Sprinkles has a cupcake ATM open 24/7. Go visit them in the Gold Coast!
The Doughnut Vault is truly a hole in the wall with a cool, speakeasy, hipster feel and doughnuts that melt in your mouth. It's home to delectable, hand-formed donuts that almost always sell out by noon. The Doughnut Vault has perfected classics like buttermilk old-fashioned and chocolate glazed. Get there quickly, because the original River North location closes when they sell out!
Magnolia is known for their cupcakes, featuring 17 creative flavors that rotate daily. Along with their noteworthy cupcakes, you will find toffee bars, cheesecakes, pies, cookies and more. While you're in The Loop, stop by and get the snickerdoodle cupcake, which is finished with fluffy meringue and topped with cinnamon!
West Town Bakery sources their ingredients from local farmers and vendors that share their same commitment to the environment, and passion for sustainability. West Town Bakery even uses environmentally friendly packaging for their vegan, gluten-free, nut-free, soy-free, and dairy free baked goods. Some fan favorites among the organic baked goods are "doughssants", an interpretation of the cronut, and waffles topped with thick, chewy bacon and a fried egg. Come prepared for some line waiting, but it's worth the wait!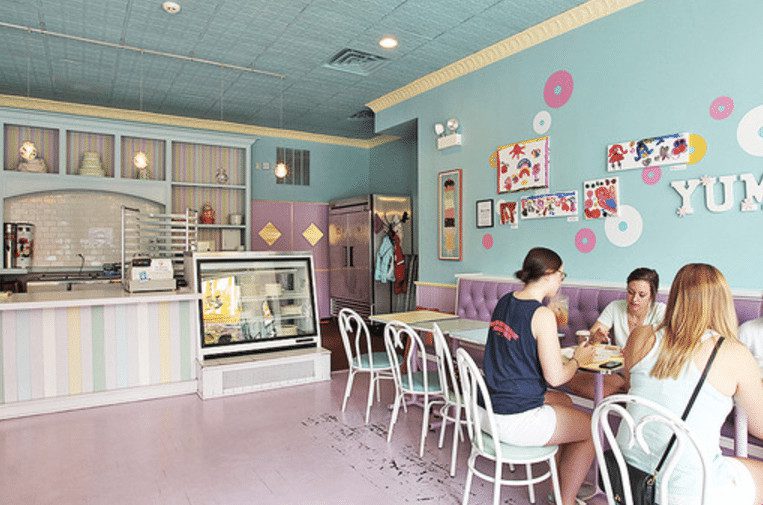 Sweet Mandy B's is a cute and bright bakery in Lincoln Park, dishing out America's favorite classics. Avoid this spot if you're in a rush because there is usually a line, but after you bite into a cupcake you will understand why so many people flock to Sweet Mandy B's. One of their more noteworthy creations to try is called "just dough", and features cookie dough sandwiched between two chocolate chip cookies.
Try these very yummy ( and very instagrammable) bakeries, and tag us in your pics @luxurylivingchicago!
If you love bakeries, you'll love our picks for best brunch spots in downtown Chicago.

Follow Us on Social
Apartment Experts
Spend less time apartment hunting, and more time living. Luxury Living is a complimentary service to make your apartment search easier, and even fun. Whether you're new to the city or simply in need of a change, we are here to help.