State of the Downtown Chicago Apartment Market: July 2017
July 12, 2017 | By Aaron Galvin
Reading Time: 5 Minutes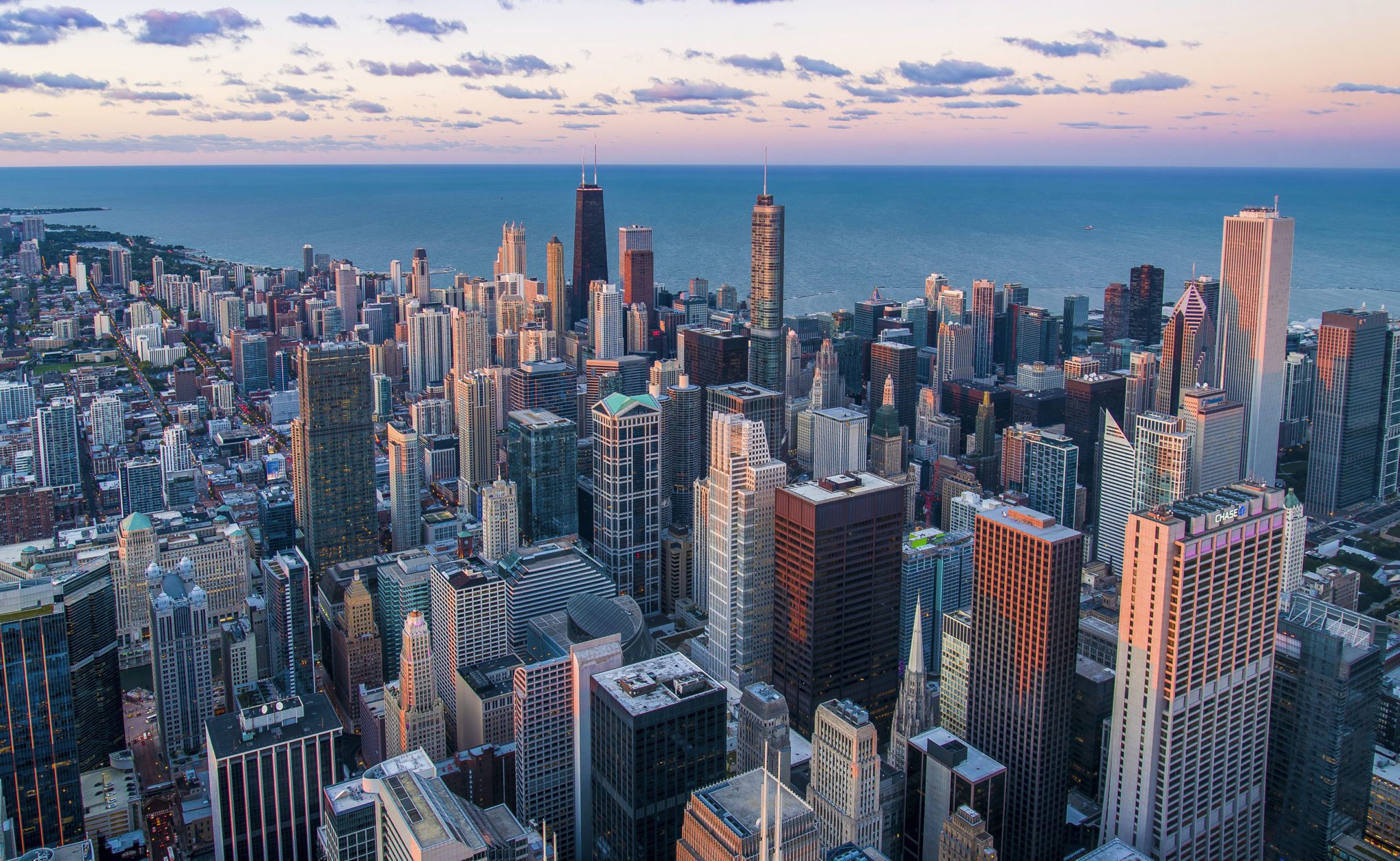 The first half of 2017 is in the books. For the downtown Chicago apartment market, this is the moment of truth. For the last few years, there has been an increase in the number of downtown Chicago apartments but for the most part, supply has not significantly exceeded demand. The majority of new apartments in Chicago have leased up very quickly. While occupancy has dipped slightly, rent prices have held strong, albeit with concessions of 1-2 months free rent since fall 2016 in the newest buildings in lease-up.
However, with an unprecedented number of new Chicago apartment buildings set to deliver in the downtown market by the end of the year, most in River North, it's about to get interesting.
2017 Year to Date
Thus far in 2017, we have seen delivery of 1,676 units in the prime downtown area. This includes Niche 905, The Hudson, Aurelien, Exhibit on Superior and Linea. All of these properties have done very well in the first half of this year. In unit finish levels and extensive amenity suites are on-par, or exceed, top-of-the-market luxury Chicago apartments standards and each of these properties are in strong position to finish out their lease-ups by this time next year.
Starting July 1, and through the end of the year, there are 2,749 additional units welcoming renters in the prime downtown neighborhoods. These include Six Forty Wells, Gallery on Wells, 3Eleven, The Sinclair, Hubbard221, 8 East Huron and more. For the most part, these properties have either just started, or not yet begun, leasing and will be significantly behind their competitors who delivered in the first part of the year. Fortunately, all of these newer building feature exceptional locations, an even higher level of in-unit finish selections and strong amenity programming.  While the spring leasing season is traditionally the strongest, with most renters seeking new apartments in April, May and June, we are hopeful and confident the momentum will carry a bit later in the year with all of these new entrants.
Downtown Chicago Condo Rentals
Downtown Chicago apartment owners have always had to contend with a "shadow market" of individual owners listing private condos for rent. Typically, condos are priced significantly lower than similar units in managed apartment buildings and while not offering the level of service or amenities, often times provide great values because of larger living spaces and included parking. While the sale market has picked up, especially in the $400,000 – $500,000 price point, the number of downtown Chicago condos for rent in the prime downtown neighborhoods remains consistent since last year. In the first half of 2016, there were 962 $2000+ rental units recorded in the Realtor's multiple listing service powered by Midwest Real Estate Data LLC (MRED). In the first half of 2017, there were 966 $2,000+ units recorded in MRED. Digging deeper into this data, the volume of two-bedroom condo rentals over $3,000 is 13% higher as compared to the first half of 2016. The shadow market remains a factor in downtown Chicago apartment rentals.
The New Shadow Market: Luxury Chicago Neighborhood Development
Not only do luxury condo rentals continue to command significant market share, there is a new shadow market pulling would be renters out of downtown Chicago apartment buildings. With the implementation of the Transit Oriented Development (TOD) ordinance, developers have been building amenity driven apartment buildings in Chicago neighborhoods where walk-ups and brownstones used to be only option. This includes neighborhoods like West Town, River West, Wicker Park, Bucktown and Logan Square, next to the blue Line L along Milwaukee Avenue. We will soon see similar larger scale developments along the red line and brown line L up through Lincoln Park, Lakeview and Uptown.
Since early 2015 there have been over 1,200 new luxury apartments added to these the neighborhoods and we are expecting an additional 1,500+ units by July 2018. These larger scale neighborhood entrants include 191 units at ELEVATE Lincoln Park, 363 units at SPOKE in River West and 171 units in Wicker Park in phase two of Centrum Partner's Wicker Park Connection master development. While many expected these properties would pull renters primarily from the surrounding neighborhoods, 40% of renters selecting a neighborhood luxury building are relocating here from out of state or the suburbs and another 25% are coming from a downtown Chicago apartment. This will continue to have an increasing effect on downtown Chicago apartment leasing velocity and occupancy as 65% of this renter demographic are potential downtown renters opting for neighborhood luxury.
Rent prices in these neighborhood luxury buildings continue to trend upwards, often times meeting, or even exceeding, rent prices for new downtown Chicago apartments. For the first time in decades, renters have significant choices when seeking a luxury Chicago apartment and many neighborhoods to choose from.
What to Expect
With concessions already prevalent in most lease-up buildings downtown and along the Milwaukee Avenue corridor, this will remain a concession market. We do not see a significant dip in face rent prices, but we do anticipate lease-up velocity will slow slightly and buildings that have thoughtful floor plans and community building amenities and programming will thrive. Service is of paramount importance for renters as they continue to be inundated with choices. The leasing teams that help a renter feel they are getting the most value for their apartment are the ones that will be most successful.
One Goal
In working with apartment developers, property management companies and renters of these exceptional rental properties, our job is help everyone succeed. For developers, that means continuing to offer guidance in the early stages of planning and the thoughtful and strategic execution of marketing and leasing strategies. For property management companies, we value the partnership and opportunity to augment leasing efforts by providing qualified tenants for your property.  And for renters, we are always striving to provide an unprecedented level of service for those seeking luxury Chicago apartments with our process ensuring the most efficient apartment leasing experience.
Luxury Living Chicago is celebrating it's 10th anniversary this year and we could not be more excited to be at the forefront of this unprecedented time in the downtown and Chicago neighborhood luxury apartment market.

Follow Us on Social
Apartment Experts
Spend less time apartment hunting, and more time living. Luxury Living is a complimentary service to make your apartment search easier, and even fun. Whether you're new to the city or simply in need of a change, we are here to help.