Controlled Utility Bills Apartments May offer
January 3, 2020 | By Luxury Living Chicago Team
Reading Time: 3 Minutes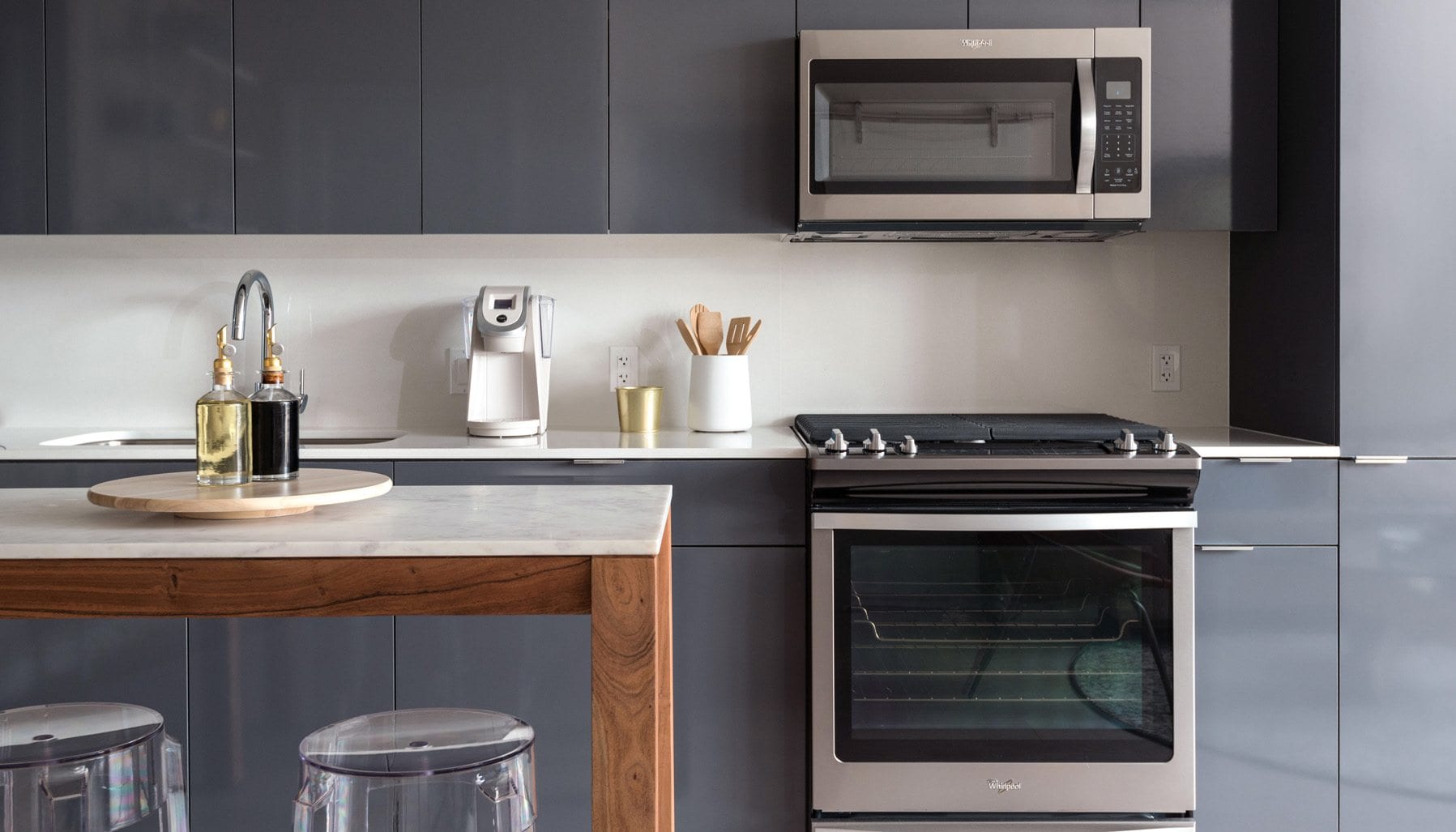 During the hunt to find your dream apartment, there are many factors to take into consideration.
Among all of those choices, it's important to decide whether or not you prefer apartments that offer controlled utility bills.
When making this decision, prospective tenants need to understand the advantages and disadvantages of controlled utility bills apartments may offer.
While controlled utility bills are often considered an apartment amenity, some renters still have their reasons for opting out of this offering.
Advantages of Controlled Utility Bills in Apartments
Controlled utility bills are desirable for many apartment hunters because they ensure simplicity, consistency, and savings.
Renters have one monthly bill that covers all of the housing expenses and won't need to make separate payments to each utility or service provider.
Additionally, tenants know exactly how much to budget for utilities each month. There are no unexpected expenses. Those without controlled utility bills often have to be much more conscious of little things that may drive up those expenses, like keeping the lights on or forgetting to turn down the thermostat.
Controlled utility bills help cut costs because tenants avoid paying deposits or activation fees to service providers.
Controlled utility bills in apartments also cost tenants less than homeowners. Since apartments tend to be smaller and contain less square -footage than single-family homes, gas and electric bills tend also to be smaller. 
Disadvantages of Controlled Utility Bills in Apartments
While controlled utility bills in apartments offer perks for renters, this style of utility bills may not be for everyone.
With controlled utility bills, even if you are extremely mindful of your utility usage, there is no way to reduce your monthly bill. However, tenants with utilities in their name have the opportunity to minimize their charges by keeping their heat or electric usage to a minimum.
For those just starting to build credit, opting out of controlled utility bills may be a good idea. Instead, they may want to find an apartment where they can pay their utilities under their name.
LLCR Offerings
If you're interested in scoping out the controlled utility bills apartments may offer, consider the Luxury Living properties that boast this feature.
Browse a few of our favorite apartments throughout the Chicago area that offer utility packages:
3Eleven: Located in the heart of River North, at 311 W Illinois St, these luxury apartments provide the ultimate city living experience. Each unit is complete with jaw-dropping amenities, finishes, and views.
1001 South State: Just two blocks from Grant Park, the lakefront path, and Lake Michigan, you'll find unbeatable convenience at these South Loop residences. Units also boast advanced technology, extensive amenities, and stunning city views.
If you're interested in touring these premier residences, or you'd like more information regarding the controlled utility bills these apartments may offer, connect with one of our experienced brokers today!
Still can't decide if you should rent or buy? Check out the apartment benefits blog below!

Follow Us on Social
YOUR INSIDE LOOK AT WHAT'S NEW ON IG
View on Social
About Us
At Luxury Living, we define "luxury" as a quality of life. Luxury living may mean having a home-office with breathtaking views from your apartment's floor-to-ceiling windows, or being within walking distance to your favorite restaurants and activities. Whatever luxury means to you, let us help you find it.
Learn More
Contact Us