Explore Onni Fulton Market Apartments
May 15, 2023 | By Lauren Bozarth
Reading Time: 3 Minutes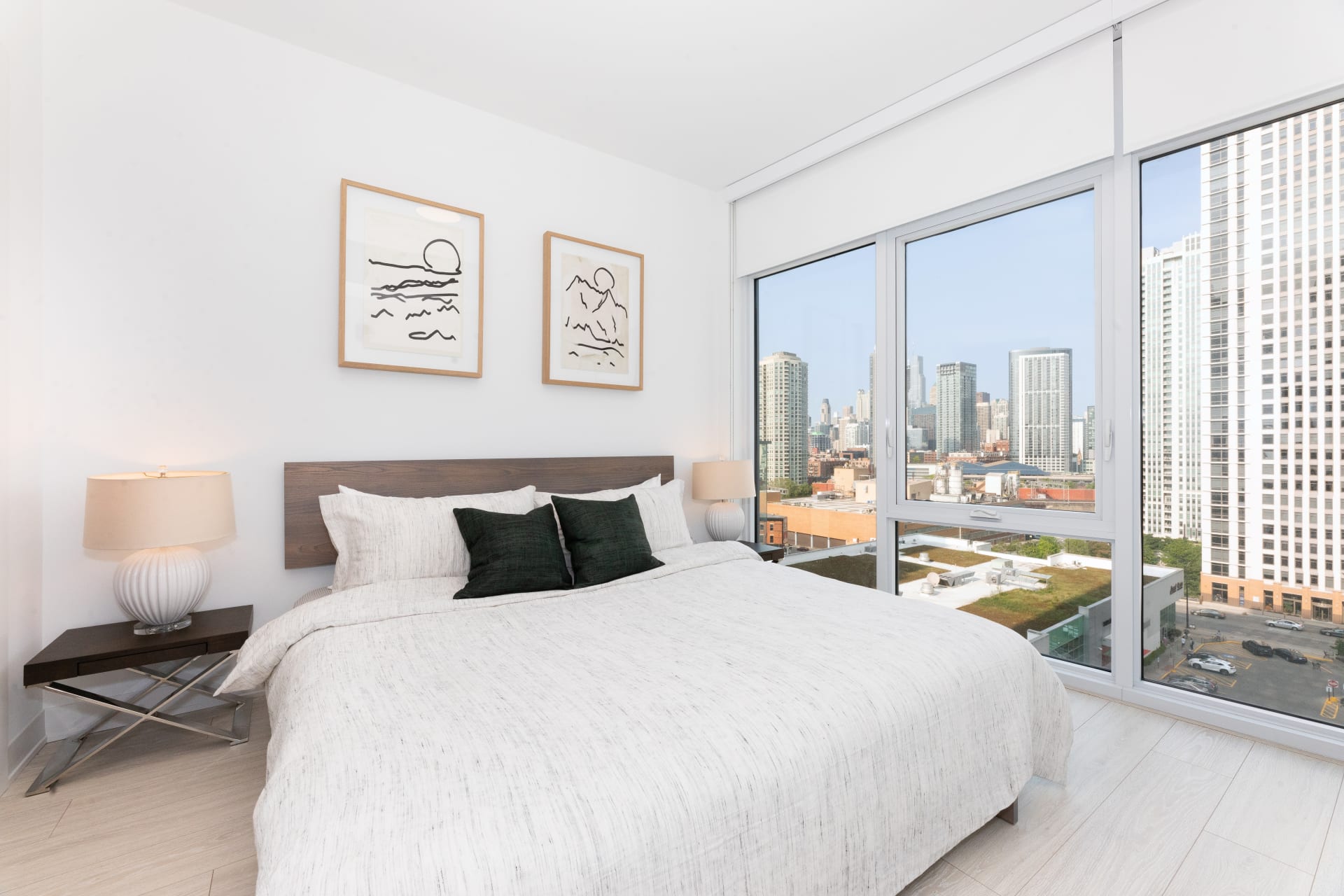 Are you seeking a new definition of luxury living in the heart of Chicago? Look no further than Onni Fulton Market apartments. This exquisite 32-story residential complex sets a new standard for sophisticated urban living. Let's delve into what makes these brand-new apartments a haven for those seeking elegance and convenience.
Fulton Market Location and Neighborhood Highlights
Located at 355 N Halsted Street in the vibrant Fulton Market neighborhood, Onni Fulton Market Apartments puts you amid Chicago's most sought-after area. Fulton Market District is renowned for its exceptional dining options, trendy bars, and artisanal coffee shops. Onni residents are steps away from Randolph Street, where Michelin-starred restaurants, like Girl and the Goat and Proxi, offer culinary delights. The area also boasts a vibrant arts scene, with galleries and theaters showcasing local talent.
An Inside Look at Onni Fulton Market apartments
Every aspect of Onni Fulton Market apartments reflects meticulous attention to detail and creates an upscale living experience. The residences boast sleek, contemporary designs with high-end finishes and fixtures. Interiors are finished with details not often found in a rental, such as Italian millwork, natural stone, and Fulgor Milano appliances.
Floor-to-ceiling windows flood the interiors with natural light, providing breathtaking city skyline views. The open layouts and spacious floor plans offer a seamless blend of style and functionality. Whether you enjoy cooking or pampering, every unit offers chef-inspired kitchens and spa-like bathrooms.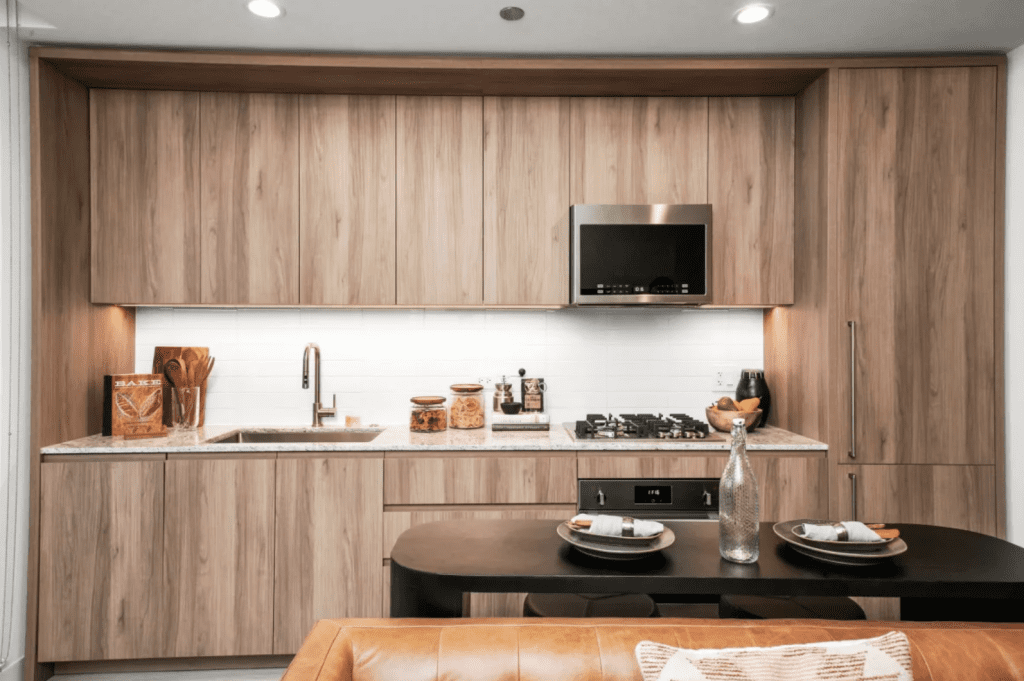 Onni Fulton Market Amenities
Onni Fulton Market apartments go above and beyond to provide residents with an exceptional array of amenities spanning 32,000 square feet. From a state-of-the-art fitness center to a stunning rooftop pool and lounge area, there are endless opportunities for relaxation and recreation. Enjoy breathtaking panoramic views of the city as you unwind in style.
The building also features a stylish lobby with 24-hour concierge service, an indoor spa, coworking spaces, and community garden plots. Pooch owners will be happy to find a dog park and pet spa.
Level Hotel + Furnished Suites
Level Hotel + Furnished Suites is one of Onni Fulton Market apartments' unique offerings. This exciting addition provides residents with access to premium hotel-style amenities and services. Whether you have guests visiting or need a temporary stay, these fully furnished one, two, and three-bedroom suites provide ultimate comfort and convenience.
Transportation and Convenience
Onni Fulton Market apartments provide unmatched convenience when it comes to transportation. With easy access to major highways and public transportation options, including the nearby Morgan CTA station, commuting throughout the city is a breeze. Whether you work downtown or simply want to explore different neighborhoods, you'll find it effortless to navigate Chicago's urban landscape.
Onni Fulton Market Apartments offers a refined urban living experience that exceeds expectations. This residential complex embodies luxury living at its finest with its prime location, exquisite design, exceptional amenities, and access to the best of Chicago's vibrant Fulton Market neighborhood.
Take advantage of the opportunity to make Onni Fulton Market apartments your new home. Connect with one of our experienced brokers today!
For a deeper dive into what life is like in the Fulton Market neighborhood, click the link below!
Follow Us on Social
Apartment Experts
Spend less time apartment hunting, and more time living. Luxury Living is a complimentary service to make your apartment search easier, and even fun. Whether you're new to the city or simply in need of a change, we are here to help.