Building an Accurate Chicago Transportation Budget: A Comprehensive Guide
May 2, 2023 | By Luxury Living Chicago Team
Reading Time: 3 Minutes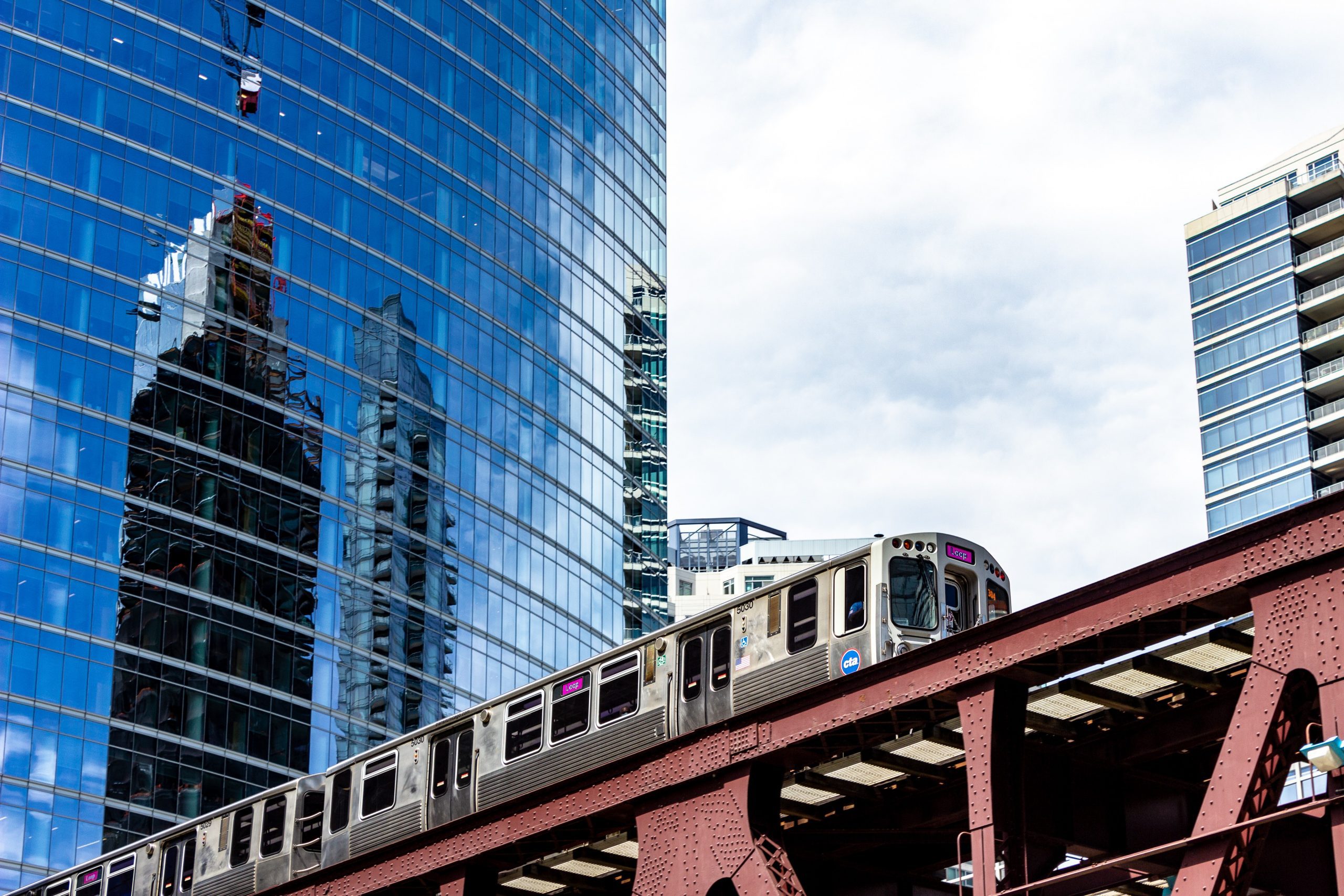 Planning an accurate transportation budget is essential for residents in Chicago. With its vast array of transportation options, including CTA trains and buses, ride-sharing services like Uber, and the various costs of owning a car, it's crucial to have a clear understanding of the expenses involved.
Additionally, choosing a neighborhood that offers convenient accessibility for various modes of transportation can further optimize your budget.
In this blog post, we will explore key factors to consider when building an accurate transportation budget in Chicago.
What to Factor in When Building Your Chicago Transportation Budget
1. How much does the train cost in Chicago?
Chicago's public transportation system, operated by the Chicago Transit Authority (CTA), provides an extensive network of trains and buses. The train system, known as the "L," is an affordable and efficient way to navigate the city.
The cost of a single ride on the train is currently $2.50, with options for discounted fares for students, seniors, and frequent riders. Passes, such as the unlimited 1-day pass for $5 or the 7-day pass for $20, offer convenient options for frequent travelers.
2. How much does Uber cost in Chicago?
Uber and Lyft are popular rideshare services in Chicago, providing convenient transportation options for those looking to not deal with the hassle of owning a car in the city.
The cost of an Uber ride varies based on factors such as distance, time of day, and demand. On average, a short ride within the city may cost around $10-$15, while longer trips to suburbs or airports can range from $25-$40 or more.
3. How much is gas in Chicago?
Gas prices can significantly impact your transportation budget. In Chicago, the cost of gas tends to be slightly higher than the national average due to factors such as taxes and regional supply.
Right now, gas prices are averaging $4.20 per gallon. Stay up to date with the latest gas prices in Chicago using trackers like GasBuddy or AAA.
4. How much is street parking in Chicago?
Chicago offers both street parking and various parking lots and garages. Street parking rates differ depending on the neighborhood and demand, ranging from approximately $2-$6 per hour. However, parking regulations and rates can vary significantly, so it's crucial to check specific signs and meters in each location.
5. How much does parking cost in Chicago?
Parking costs in garages or lots can range from $15-$35 for a few hours, depending on the area. If you're looking for monthly parking options in your apartment, expect to pay upwards of $200-$300/month.
6. How much is car insurance in Chicago per month?
Car insurance rates in Chicago can vary based on factors such as driving record, age, type of vehicle, and coverage levels. On average, monthly car insurance premiums in Chicago can range from $100 to $300 or more. It's essential to compare quotes from different insurance providers to find the best coverage at a competitive price.
7. The best Chicago neighborhoods for train, car, and walking accessibility
When choosing a neighborhood in Chicago, it's important to consider its accessibility for various modes of transportation. Some neighborhoods that excel in this regard include:
Building an accurate transportation budget in Chicago requires careful consideration of factors such as gas prices, Uber costs, parking expenses, train fares, car insurance rates, and more. By assessing these aspects, you can effectively manage your transportation expenses.
Searching for more budgeting tips in the city? View our popular cost-related blogs such as estimating utility costs and our guide to the cost of living in Chicago.
For more tips, tricks, and insider knowledge from Chicago experts (that's us!), follow the link below:
Follow Us on Social
Apartment Experts
Spend less time apartment hunting, and more time living. Luxury Living is a complimentary service to make your apartment search easier, and even fun. Whether you're new to the city or simply in need of a change, we are here to help.