Find 2-Bedroom Apartments in Chicago
September 13, 2022 | By Gabrielle Gresge
Reading Time: 2 Minutes
Two-bedroom apartments are as versatile as their tenants: perhaps you're seeking an additional room to work from home, or maybe you're opting for a roommate. With endless floor plan options and varying amenities, this apartment type is a great option for renters looking for extra space and flexibility.
Read on for an overview of our current top 5 two-bedroom apartments:
Boasting a rooftop deck and outdoor pool, ELEVATE Lincoln Park is cleverly tucked in one of Chicago's most coveted neighborhoods. A bonus of living here is the commute time: located a short walk from the Fullerton 'L' station, it's only a 20-minute train ride to the Loop.
727 W. Madison St | West Loop
With a concierge service, this building is an excellent option for renters who want as much convenience as possible. Just blocks from grocery stores and the West Loop's famous 'Restaurant Row,' 727 W Madison also features a resort-like outdoor deck complete with an outdoor pool and spa.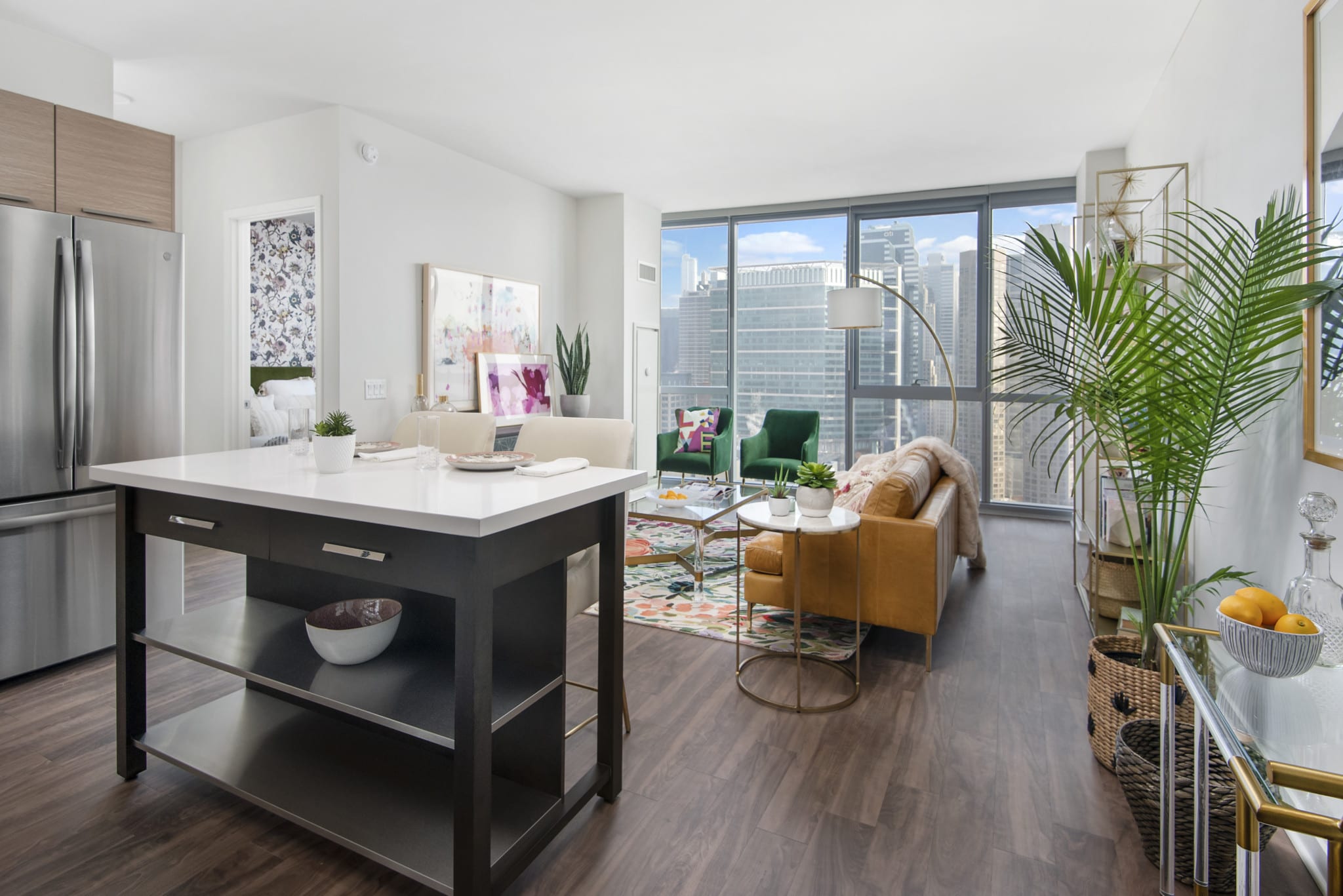 801 S. Financial Place | South Loop
If you're considering a roommate, Alta Roosevelt is a great option due to its many (many!) spaces meant for entertainment. With private cabanas near the rooftop pool, an outdoor lounge, bocce ball, grills and a private party room, living here equips you with all the tools you need to be an excellent host while enjoying day-to-day life.
With exposed brick and design touches that nod to the industrial-cool roots of its neighborhood, The Mason also has an expansive fitness center, outdoor pool and arcade.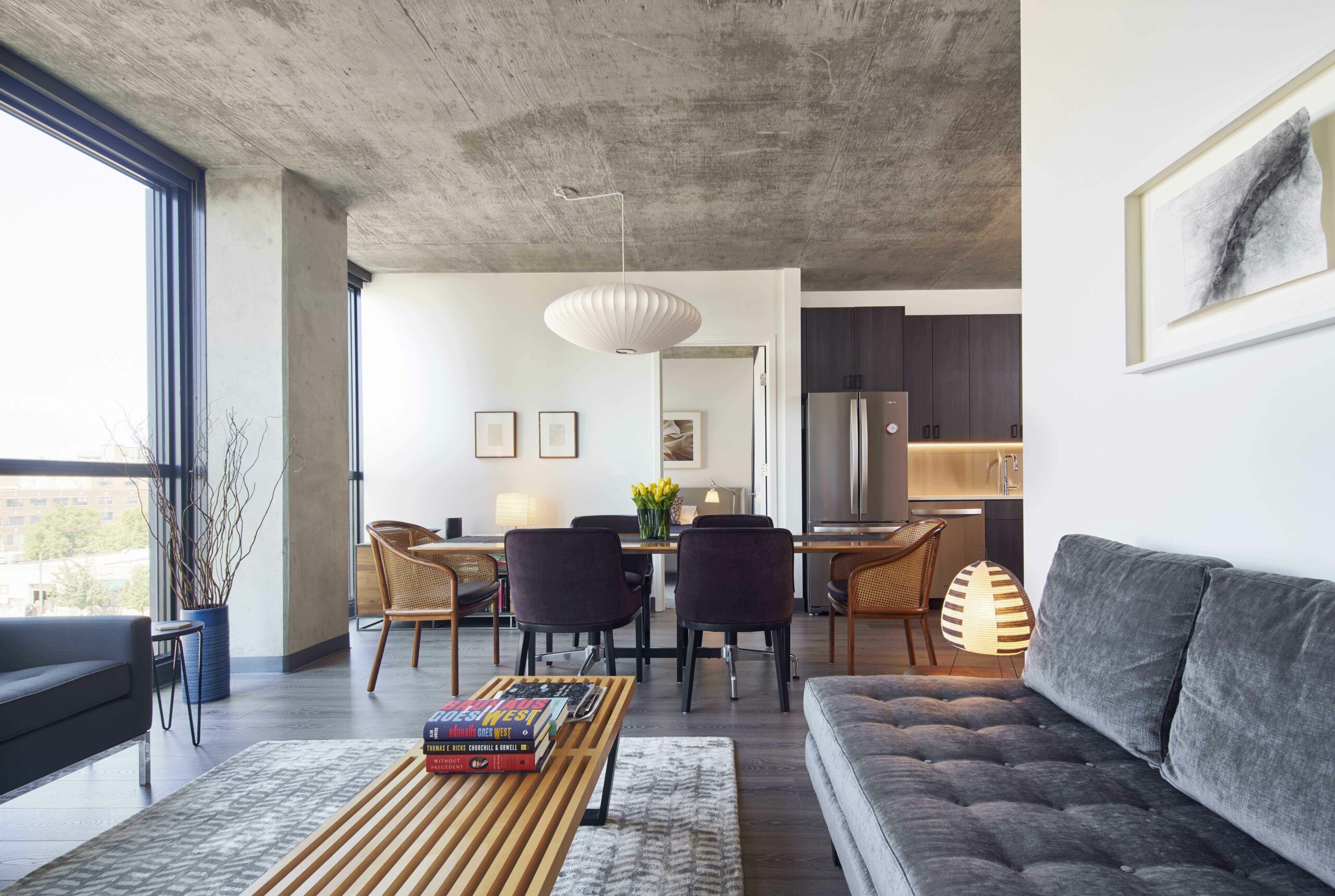 The name of this property says it all: located where the river meets the lake near Navy Pier, one of 500 Lake Shore Drive's biggest assets is the views from each unit. This prime location also has a library, theater room and rooftop deck – ensuring that even when you're not out exploring the fabulous Streeterville neighborhood, you're enjoying resort-like amenities at home.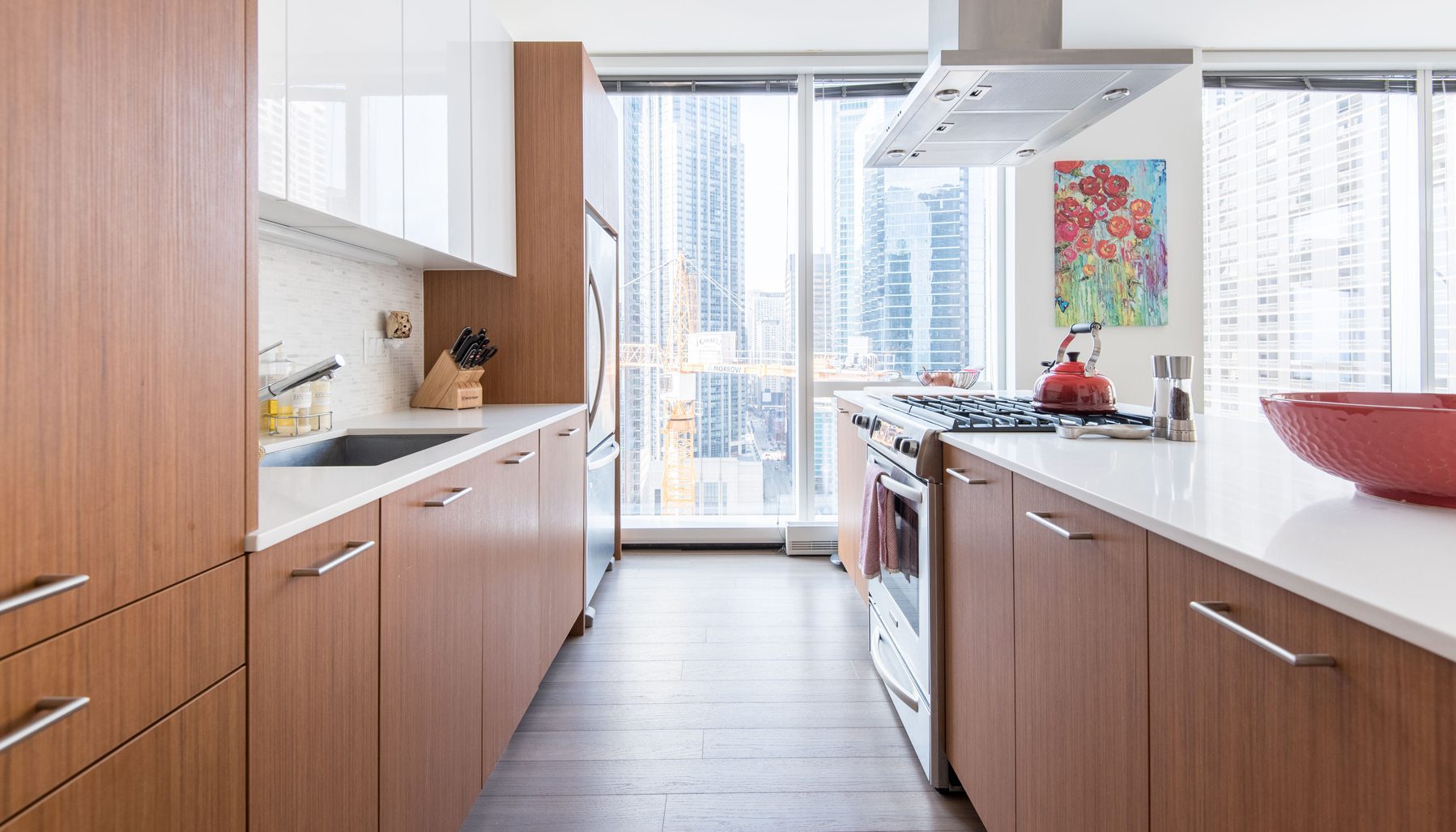 ELEVATE Lincoln Park
930 West Altgeld Street, Chicago, IL, USA
Lincoln Park apartments
727 W Madison
727 West Madison Street, Chicago, IL, USA
West Loop apartments
Alta Roosevelt
801 South Financial Place, Chicago, IL, USA
South Loop apartments
The Mason
180 North Ada Street, Chicago, IL, USA
West Loop apartments
500 Lake Shore Drive
500 North Lake Shore Drive, Chicago, IL, USA
Streeterville apartments
Are you seeking a two-bedroom apartment in Chicago? An experienced LLCR broker will help you from start to finish in finding an apartment that suits your needs. Reach out today to get started or follow the link below!

Follow Us on Social
Apartment Experts
Spend less time apartment hunting, and more time living. Luxury Living is a complimentary service to make your apartment search easier, and even fun. Whether you're new to the city or simply in need of a change, we are here to help.