Living with Roommates Vs. Living Alone in Chicago
September 12, 2022 | By Lauren Bozarth
Reading Time: 3 Minutes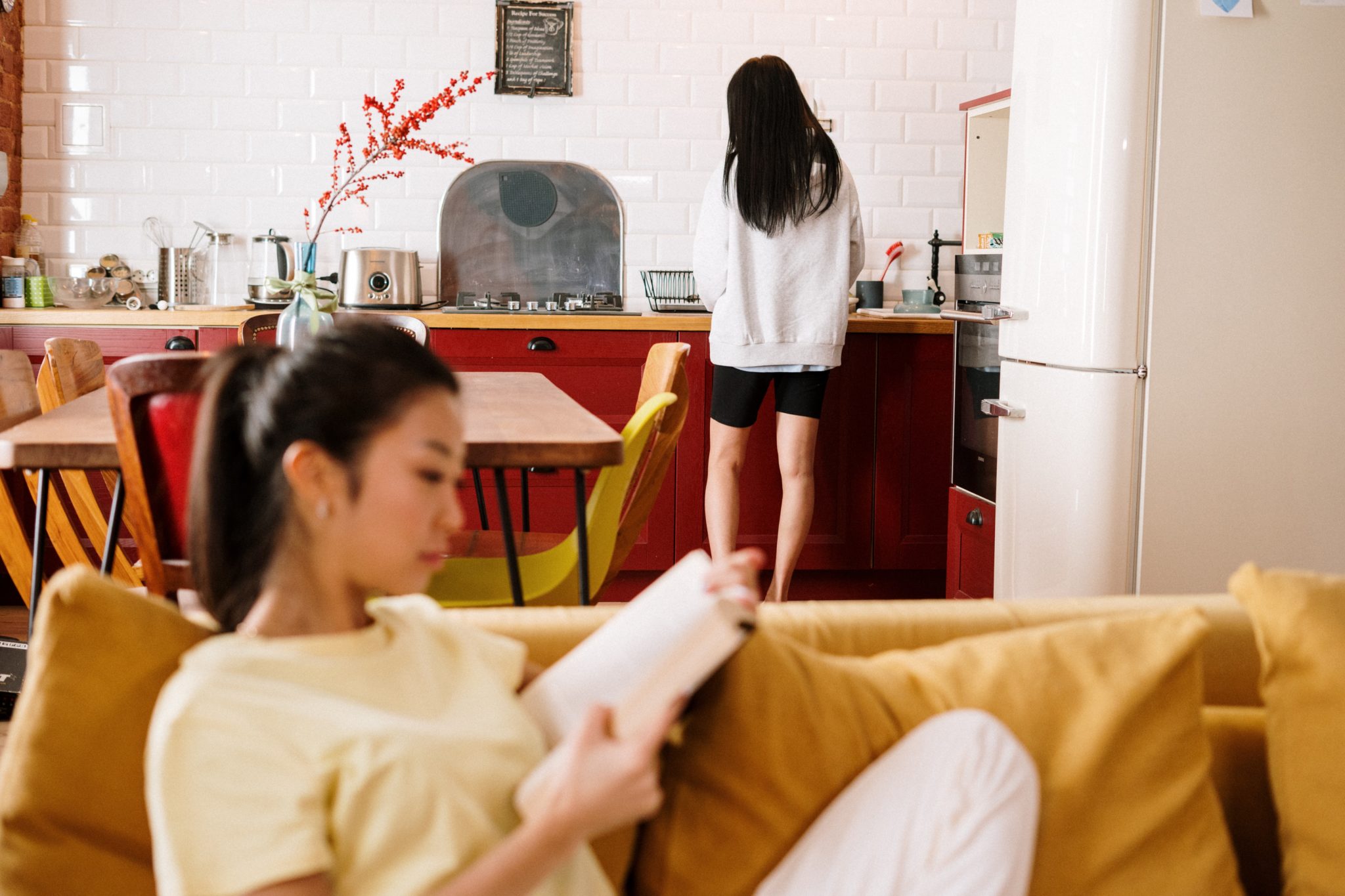 Are you weighing living with roommates vs. living alone in Chicago? Learn about the pros and cons of both below.
Living with Roommates
While there are certainly those horror roommate stories out there, you can find plenty of perks to sharing your space with someone.
Check out some of the pros:
Shared rent- When you've got another person or people splitting a space with you, this also means they split rent with you. This is an excellent way to save a big chunk of change every month. If you're in a season where you need to save more, having a temporary roommate may help you accomplish this.
Shared utilities- Roommates are typically both responsible for covering utilities, which will also help reduce your monthly spending. You may opt to split these costs right down the middle or work out a system, given each person's lifestyle. For example, if only one person works remotely and needs increased Internet speed, they may be willing to pitch in more for this bill.
Shared chores- Ideally, a roommate would also help alleviate some of the burdens of maintaining an apartment. Whether you split the tasks evenly or take turns cleaning your home, you may find this possibility helpful and time-saving.
Extra company- This is really only a pro if you're living with someone you want to spend time with and enjoy. If it is, you'll automatically have someone to hang or connect with at home. If you find it important to room with someone you click with, you may also want to be pickier in the vetting and selection process.
If you're leaning toward rooming with someone, consider the potential cons too:
Different routines and lifestyles- Even if you end up living with your best friend, you will likely find habits and living preferences that differ. This is to be expected. You and your roommate may have opposing bedtimes, noise levels, cleanliness, or social levels. If you find too many areas that clash, it may not be worth it. But learning how to compromise and live with someone who operates is not necessarily a negative. It's also helpful to communicate these routines and lifestyles and set expectations before committing to share a roof with someone.
Less privacy- Naturally, rooming with another person means forfeiting some solitude. The shared spaces aren't yours to claim, and you may not have the kind of alone time you would living on your own. While this isn't necessarily a bad thing, it's worth weighing.
Living Alone
Having a place to yourself also comes with its own set of positives and negatives.
Let's start by looking at the advantages:
Freedom– When you're on your own, there's more opportunity to do whatever you want. You can decorate the place, invite others over, and live based on your own accord.
Privacy– For many, home is a place to kick off their shoes and feel comfortable. There is certainly more opportunity for peace and quiet when there's no one else around you.
Now, what may be some hesitations to signing a lease on your own?
Costs– Living alone means that you are the sole person responsible for covering any living expenses. Plus, single-bedroom apartments in Chicago are typically not cheap.
More Responsibility– When it's just you in a place, there's no one else to pitch in with chores or keeping up with rental matters.
Living with roommates vs. living alone in Chicago is a tough and personal call. Now that you've heard pros and cons of both situations, it's up to you to make the choice that makes the most sense for you.
Searching for more information on all things roommates? Follow the link below!
Follow Us on Social
Apartment Experts
Spend less time apartment hunting, and more time living. Luxury Living is a complimentary service to make your apartment search easier, and even fun. Whether you're new to the city or simply in need of a change, we are here to help.