Cozy Up at These Chicago Restaurants with a Fireplace to This Fall
September 7, 2022 | By Gabrielle Gresge
Reading Time: 2 Minutes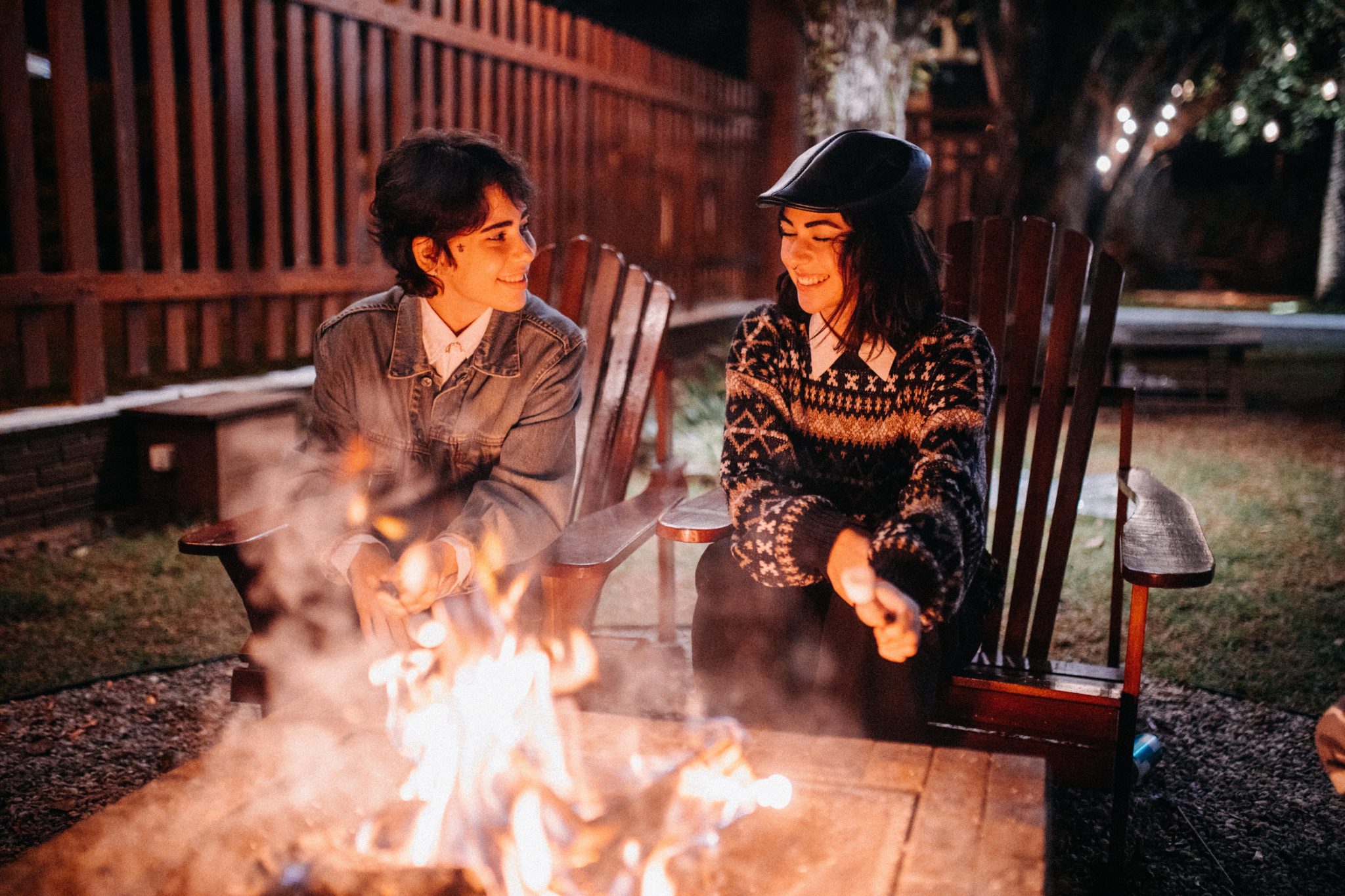 The transition from summer to fall is always a bittersweet one here in Chicago: in trading our rooftops and pools for sweaters and fireplaces, there's an element of coziness in the air that feels uniquely Midwestern. The Cubs and Sox close out their seasons, and the Bears suit up for another year at Soldier Field.
Not all parts of the country have the luxury of experiencing changing leaves and crisp autumn weather, making fall a unique asset of the midwest. And just as summer is synonymous with patios, fall gives us a chance to curl up next to a fireplace.
4 Chicago Restaurants with Great Fireplaces
4 Apartments with Shared Fireplace Amenities
Streeterville | 451 E Grand
This newly-built tower in one of Chicago's ritziest neighborhoods boasts incredible amenity spaces, which include both an indoor and outdoor fireplace.
South Loop | 1200 S Indiana
In addition to an indoor pool (great for exercise and play during the colder months!), NEMA has a fireplace and library – the ideal combination for a cozy call day.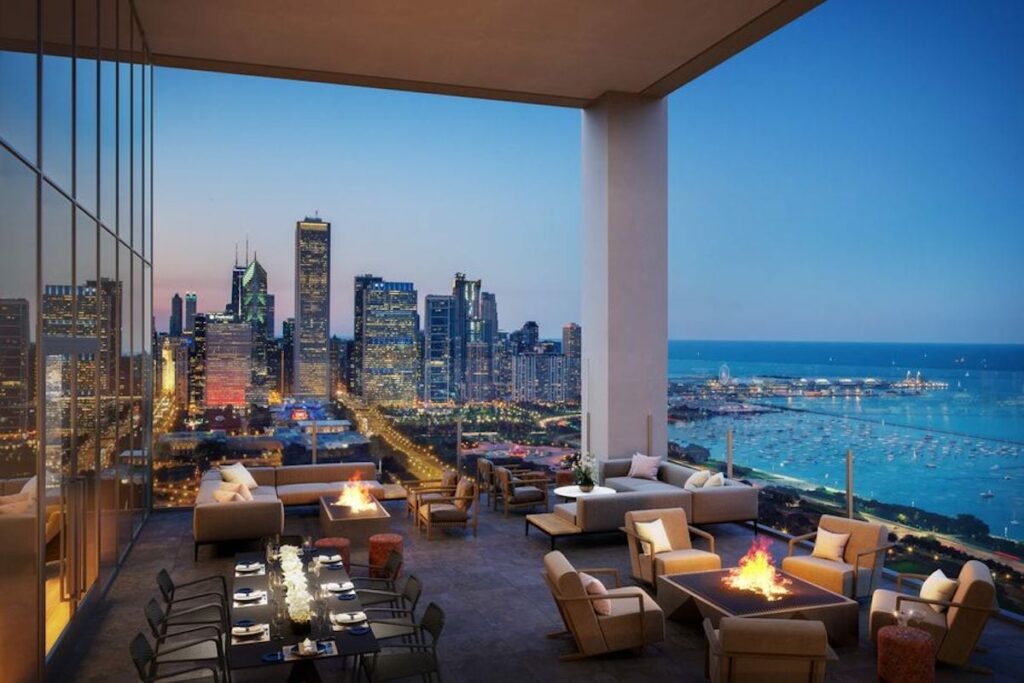 Old Town | 625 W Division
With a resident lounge, library and indoor fireplace, this perfectly-located property has all the makings of a night curled up by the fire.
River North | 808 N Wells
One of River North's newest buildings, Amli has the luxury of outdoor firepits and lounge seating, allowing you to enjoy fresh air even when the weather turns.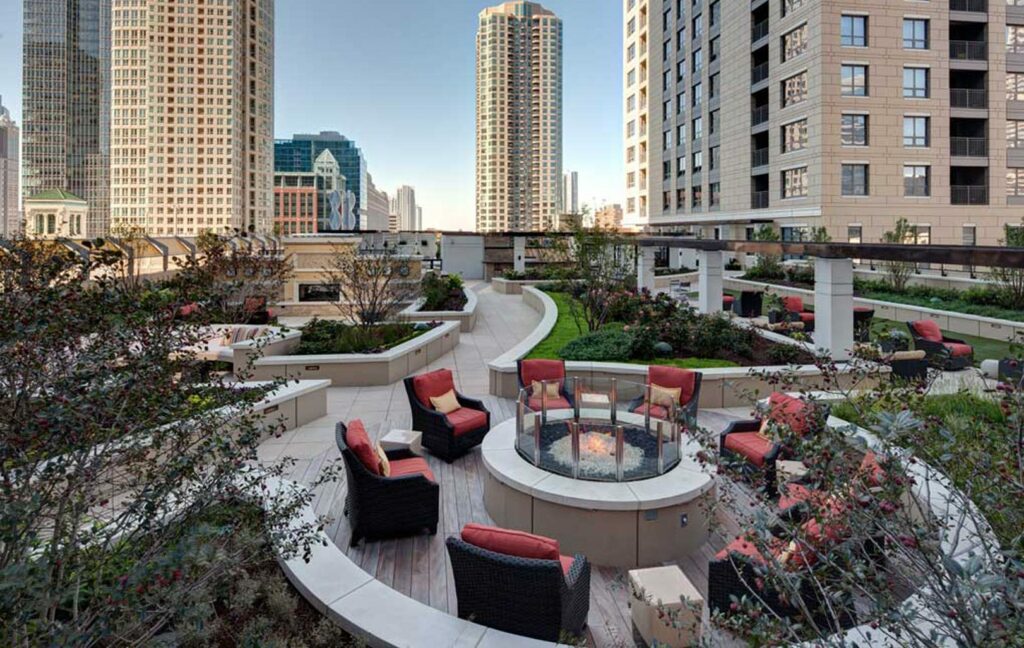 One Bennett Park
451 East Grand Avenue, Chicago, IL, USA
Streeterville apartments
NEMA
1200 South Indiana Avenue, Chicago, IL, USA
South Loop apartments
Xavier
625 West Division Street, Chicago, IL, USA
Old Town apartments
AMLI
808 North Wells Street, Chicago, IL, USA
River North apartments
As you navigate your apartment search, the Luxury Living agents are here to help you prioritize the amenities most important to you while guiding you through Chicago's food scene.
Now that you have an extensive list of Chicago's top spots to cozy up at this fall, follow the link below to catch some of the city's most incredible views for the times when the weather doesn't permit a firepit!

Follow Us on Social
Apartment Experts
Spend less time apartment hunting, and more time living. Luxury Living is a complimentary service to make your apartment search easier, and even fun. Whether you're new to the city or simply in need of a change, we are here to help.